Estimated read time: 3-4 minutes
This archived news story is available only for your personal, non-commercial use. Information in the story may be outdated or superseded by additional information. Reading or replaying the story in its archived form does not constitute a republication of the story.
PROVO — The Allen family lives and breathes Scouting. From grandparents to the youngest grandson, they're all Eagle Scouts or working on becoming one.
No one in the family is more involved than 18-year old Spencer Allen. According to meritbadgeknot.com, Allen is the first scout to earn all the available merit badges and 20 palms. One palm signifies five merit badges earned after a boy scout becomes an Eagle Scout.
When he was 12, Allen set a goal to earn all merit badges and palms by earning five merit badges every three months. 142 merit badges and 20 palms later, his goal was finally reached in May. Most merit badges took eight hours to complete and some took as many as 20, he said.
The hardest merit badges earned were backpacking and scuba diving.
Related Stories:
"Backpacking for 75 miles was hard and scuba diving took me a couple weeks to finish," Allen said. "Dream big, set your dream and don't give up because it is hard at times. Always reach your goals because it will be worth it."
Allen not only worked on his own merit badges, he also helped brothers, cousins, and other troop members receive theirs. Nanette Lamb, who is in charge of the advancement of his troop, said, "There aren't many kids alive like Spencer. He would lead a merit badge class to help kids falling behind."
Allen's siblings also said they are proud of him and relieved he finished his Scouting goal. With all his time spent graduating from Freedom Preparatory Academy, playing on the soccer and basketball teams and scouting, Allen didn't have much time to help around the house.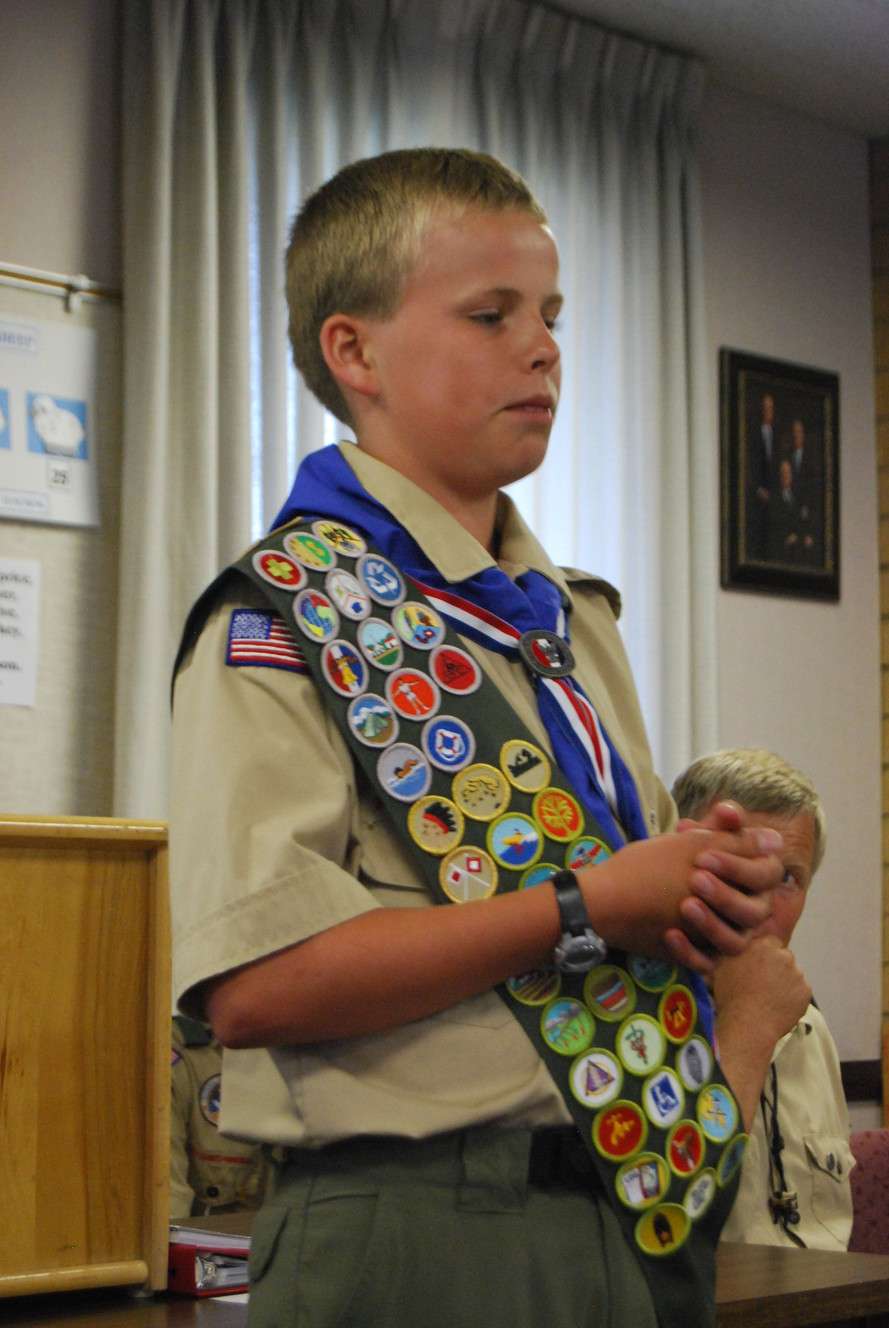 "All of our kids take turns helping with dinner and chores, but Spencer wasn't able to help," his mom, Melanie Allen said.
Now that Allen's goal is complete he can help his siblings again.
"Spencer set the goal all by himself. At times it was frustrating because there were merit badge projects everywhere, but we were always supportive. I would drive him around to get books to work on merit badges. We got to go as a whole family and make it a fun experience for some of the merit badges," Melanie Allen said.
In the future, Allen plans on serving an LDS mission. When he returns home, he will attend BYU and wants to study mechanical engineering.
Boy Scouts of America is a youth development organization that combines educational activities and lifelong values with fun. Earning a merit badge signifies the mastery of a certain skill in areas of leadership, service, and outdoors.
Only about 5 percent of Boy Scouts earn their Eagle Scout award, according to the BSA website.
---
Carlos is a student at Utah Valley University and currently works as a news writing intern for KSL.com. You can follow him on Twitter at @Car1osBaquerizo or email him at carlosbaquerizo@ymail.com.
×
Photos
Most recent Utah stories