Estimated read time: 5-6 minutes
This archived news story is available only for your personal, non-commercial use. Information in the story may be outdated or superseded by additional information. Reading or replaying the story in its archived form does not constitute a republication of the story.
For most women, the experience of childbirth and the weeks following aren't easy. Feelings of anxiety, stress, exhaustion and even sadness are all common following childbirth. Most people refer to the sometimes-tumultuous period as "the baby blues."
But because many of these feelings may also be symptoms of postpartum depression, it can be difficult to know when you're just experiencing something normal, and when you need to seek the help of a mental health professional.
To help people gain a better understanding of postpartum depression and how to seek help for it, KSL and Salt Lake Regional Medical Center have teamed up to raise awareness.
Ginger Law, a postpartum depression specialist, also lends her insight and knowledge by answering some questions.
Q: What are the baby blues?
A: The baby blues are not considered an illness, but a normal part of childbearing. A lot of emotions and hormones are happening at a huge rate, and some women might cry for no reason at all. Women may wonder, "How am I going to do this," and feel overwhelmed, but will feel better eventually. If you're still feeling completely hopeless after 2-3 weeks postpartum, it's not the blues.
Q: What are some signs of postpartum depression?
A: One of the biggest things is that women will say they don't feel like themselves. When you think of depression normally, you think of sadness and not functioning. But with PPD, it's really anything that's a huge variance of what is normal for you. Some women eat everything in sight and some don't eat at all. Some women can't drag themselves out of bed, and some can't sleep at all. Some even have frightening thoughts of hurting themselves or hurting their babies. Postpartum depression can happen at any time up to a year after the baby is born.
Q: How common is postpartum depression?
A: Anywhere between 1 in 5 or 1 in 8 (depending on the type of PPD) mothers experience postpartum depression. It is the most common complication of childbirth — even more so than gestational diabetes or preeclampsia. Although expecting mothers receive screenings for gestation diabetes and preeclampsia, they don't for PPD.
Q: Are there different types of postpartum depression?
A: Yes. Subcategories exist and related conditions do, too. Some include postpartum anxiety, postpartum obsessive-compulsive disorder, postpartum PTSD and postpartum psychosis. Similar to the general disorders they are named after, these conditions occur after labor and delivery.
Postpartum anxiety could consist of a woman not wanting to let anyone ever hold her baby and feel extreme worry over the well-being of herself or her child. With postpartum OCD, repetitive negative thoughts are common. Postpartum PTSD usually stems from a traumatic labor and can include more serious symptoms. Postpartum psychosis is one of the more rare and extreme conditions.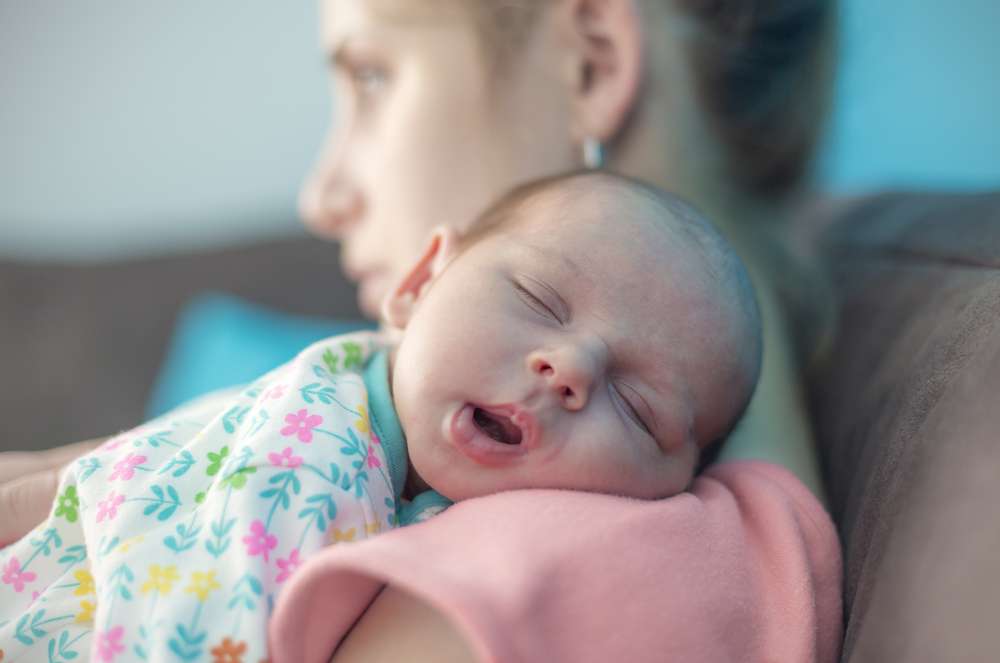 Q: Are treatments available for PPD and related disorders, and do they work?
A: Absolutely. Postpartum depression is treatable through various medications, but it needs to be diagnosed. The problem we run into is that people don't seek help, or don't know where to find it. There's also a stigma involved and people are afraid or ashamed to seek help when it comes to mental illness.
Most everybody knows the general term for postpartum depression, but few understand how common it is. PPD isn't the same as general run-of-the-mill depression. I can personally attest to that, having had it myself when my son was born, and then later in 2001 when I had depression as a side effect of my cancer medication. It was totally different from my postpartum depression. So it's really crucial to find people who have been trained in your specific area of depression.
Q: What resources are available?
A: States like North Carolina, Michigan and California all have maternal-specific outpatient and inpatient programs. Locally, there are different groups that have specific training in postpartum depression and maternal mental health. The Utah Maternal Mental Health Collaborative has some great resources for mothers and families.
Postpartum Support International has plenty of resources including trainings and experts you can talk to. Plenty of helpful books are out there too, like "Beyond the Blues."
Getting enough exercise, proper nutrition and getting a good amount of sleep is all excellent before, during and after the pregnancy. But they still don't really know why some women get it and some don't. If you're doing everything and still get it, it's completely treatable if diagnosed.
This isn't something that will just go away or resolve by itself, which is why people need to get professional medical help and get diagnosed. Treatment is key.
There you have it. Postpartum depression isn't something women rarely get that will just go away — it requires treatment from a medical professional. The good news is that there is support and help out there. For example, Salt Lake Regional Medical Center's free peer support group meets Mondays from 10 a.m. - 11:30 a.m.
If you are experiencing symptoms of postpartum depression, contact your doctor today or take the quiz below.
(In the app and can't see the quiz? Click here.)
×