Estimated read time: 5-6 minutes
This archived news story is available only for your personal, non-commercial use. Information in the story may be outdated or superseded by additional information. Reading or replaying the story in its archived form does not constitute a republication of the story.
KAYSVILLE — Former Davis High and BYU cross-country standout Jared Ward is one of the only local standouts to qualify for the Summer Olympics in Rio de Janeiro.
What better way to find out how his preparations for the Olympic marathon are going than by taking him out for a round of golf at Davis Park Golf Course?
Ward is familiar with Davis Park, but as a runner. The course is one of several he would run at Davis High on his way to a state championship.
"We ran golf courses all over the place in high school," Ward said. "In fact, my high school coach used to tell me that golf courses were made for running; people just messed up when they started golfing on them.
"Even when I have a golf club in hand, I still just zig-zag across, chasing my ball."
Ward's passion for distance races began even earlier than his days as a Dart. He first started running in elementary school, as one of the smallest students in his class.
"I've always been small, and so basketball, football and baseball weren't my forte," he said. "When they ran the mile in school, I could do relatively well. I always liked it, but it wasn't until my junior year in high school that I realized I could be good at it."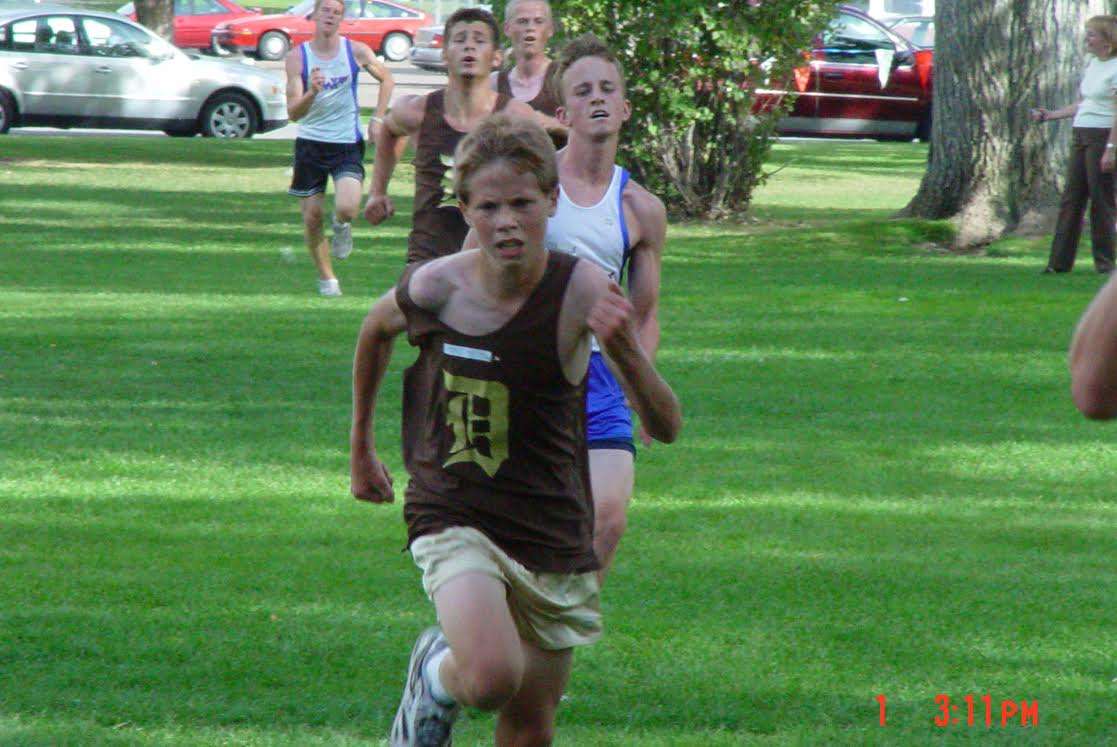 Ward helped Davis' cross-country and track teams to a pair of state titles, then moved on to BYU, where he was a first-team All-American in 2012 in the 10,000-meter run.
It was then that he realized he could compete with elite runners in the world.
"It happens gradually. BYU had a great program, and I was coming into a team that finished fourth at nationals my sophomore year," Ward said. "You've got to work your way up the ranks there.
"I was just on the team, and was fortunate to do well in a few races and move my way up. It was a good team."
Ward's first marathon attempt came during his senior year of track, after he had exhausted his eligibility with the cross-country team. He practiced through the fall to stay fit, and his coaches told him he should give the marathon a try.
"Coach (Ed) Eyestone saw something in the marathon that I hadn't seen yet myself," Ward said.
Ward first ran the marathon in 2013, and he qualified for the U.S. Olympic team in February of this past year with a time of 2 hours, 13 minutes at the U.S. Olympic Trials in Los Angeles.
He finished third behind former Oregon standout Galen Rupp and Meb Keflezighi, who was seen visibly cheering on Ward as he approached the finish line.
"It fit naturally for me; it seemed like the longer the distance, the better," Ward said. "I took to the roads quickly, and to the marathon fairly quickly."
---
I'm happy to be there and to be representing America ... I'm going to go out there, train hard, train smart, and we'll race hard and see what happens.
–U.S. Olympic marathon runner Jared Ward
---
Ward, at his first marathon trial and who was just seven years removed from his LDS Church mission in Pittsburgh, didn't approach the trials as a newcomer, though.
"I just went out and decided to go for it," Ward said. "But with the mindset that I could go out, have a great race and still end up out of the top three.
"We were going to be OK with that if it happened. But we were certainly racing for a spot."
Rupp and Keflezighi ran as a pair in the distance ahead of Ward for most of the race, but Ward knew he had a shot at that third spot after the 16th mile.
"I was certainly wondering if I would have it in me over the last 10 miles," he said. "Then I moved into that third spot with six miles to go, and I just had to get to the finish line."
As soon as he crossed the finish line, Ward felt euphoria as he raised his arms to the sky and shouted. He embraced Keflezighi, then found his wife for a post-race hug and kiss, and she whispered to him, "You did it."
"Those memories from my mom, my dad, and coach Eyestone are ingrained," he said.
Ward returned to his hometown in Davis County to train for the biggest event of his life. He ran the same roads he trained on with his fellow Dart teammates.
"It's a favorite run, either anytime we are in Kaysville at my parents' house or my in-laws,''" he said while cruising the streets. "You get a nice uphill, get on the mountain road and then take the downhill.
"I think about my running, and all the upcoming races and upcoming workouts, but also about my wife and kids and how beautiful the mountains are. It's nice think-time."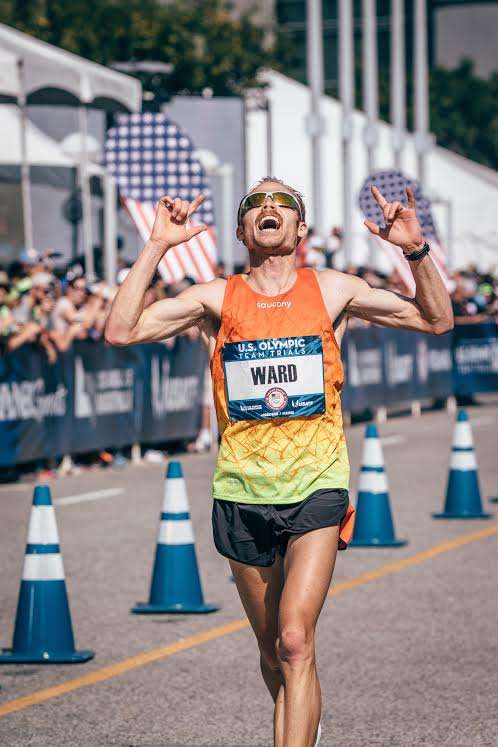 Ward has thought about his Olympic moment "all the time" while he's alone on those mountain roads.
"It's fun, and it's motivating to dream," he said. "It's a fun way to get through some of these runs."
Every time, he crosses the finish line first in his mind.
"I'm happy to be there and to be representing America," Ward said. "But with that comes a feeling of obligation to go out there and give it my all. There will be the world's best marathoners in this race, and I've got a whopping four marathons under my belt.
"But I'm going to go out there, train hard, train smart, and we'll race hard and see what happens."
Make no mistake; Ward wants to win.
"Every serious runner dreams about crossing that finish line and breaking the tape," he said. "I don't think that I'll believe that it's a reality until I'm back and have the pictures and maybe a medal to prove it.
"I'd like the gold."
×
Photos
Most recent Sports stories