Estimated read time: 3-4 minutes
This archived news story is available only for your personal, non-commercial use. Information in the story may be outdated or superseded by additional information. Reading or replaying the story in its archived form does not constitute a republication of the story.
SALT LAKE CITY — A man accused of repeatedly stabbing a 21-year-old woman and leaving her on the side of the road to die has been ordered to stand trial.
Sergio Briseno Medina, 26, is charged with murder, a first-degree felony, and obstructing justice, a second-degree felony, in the death of 21-year-old Hope Gabaldon.
The Herriman woman was found Feb. 25 with more than 20 stab wounds, lying on the side of the road on 4000 West near 3150 South. She was taken to a nearby hospital where she later died.
Just days before that, Gabaldon and Medina were at his home, talking about camping and playing with his son, according to a witness compelled to testify in a preliminary hearing Friday. They were friendly and in good spirits, the man said. After they left, he wondered if they were dating.
Then Medina texted him a link to a news story saying Gabaldon was dead.
"Did you do this?" the man texted back.
"Ya sabes," Medina answered, Spanish for "you already know."
The man, who prosecutors asked not be identified due to ongoing safety concerns, said he didn't talk to Medina again after that, including a request for help with some money.
"I was astonished," he said.
Other witnesses Friday laid out their encounters with Medina in the hours after Gabaldon's death, as he asked for rides and either hinted at or described in detail how the woman was killed. Following the hearing, defense attorney Scott Wilson said the accounts from witnesses were "questionable."
"He talked about how he had killed her," one witness said, describing a bloody knife that Medina had shown him and called "his baby."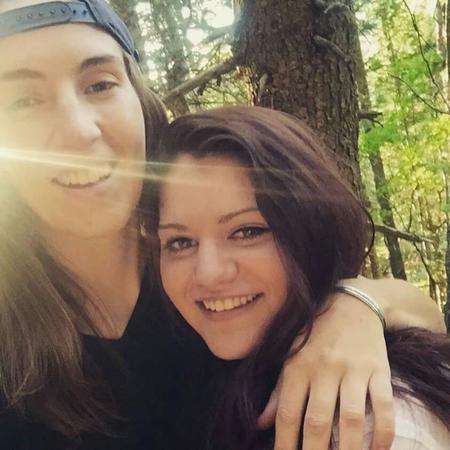 The man, who was also compelled to testify and asked not to be identified, said Medina told him Gabaldon was driving when he reached over and stabbed her multiple times until he believed she was dead. When she stirred, he stabbed her again. When Gabaldon tried to run, Medina told the man he hit her with the Jeep.
The man said he drove Medina to meet another friend, a woman who let Medina sleep on her couch that night. The next morning, after receiving a link to a story about Gabaldon's death from Medina's girlfriend, the woman said she told Medina she didn't want to hear anything about it.
However, the woman testified that later in the day she drove Medina to an apartment parking lot where she recognized Gabaldon's Jeep. Medina pulled two bags from the vehicle, and they left to meet another ride.
Eventually Medina made his way to Denver, where police tracked his cellphone, and he was arrested by U.S. Marshals on Feb. 28.
Interviewed in Denver by West Valley police detective Bryan Haywood, Medina said he and Gabaldon got along well. The two had begun selling drugs together and the woman wanted to "get better" at it. However, Medina claimed he "wanted to keep her away from that lifestyle."
Medina told police he had been at a West Valley convenience store and called Gabaldon to give him a ride, but after waiting two hours, he walked to another location. Haywood said surveillance footage from the store doesn't show Medina there at all that night.
Medina's girlfriend, April Calderon, was also brought in under a material witness warrant to testify in Friday's hearing. Speaking softly and shifting where she sat in handcuffs, Calderon described phone calls Medina instructed her to make to Gabaldon's phone in the days before she died.
"He wanted me to scare her," Calderon testified, saying she couldn't recall specifically what she was told to say.
The day before Gabaldon was killed, Calderon received a text from Medina saying he had to "take someone out." Calderon asked whether it was someone they both knew, but got no reply.
Medina and his friends believed Gabaldon had been talking to police and was "undercover," Calderon said.
"They didn't want her to ruin everything," Calderon said.
Medina will be arraigned before 3rd District Judge Randall Skanchy on June 6.
×
Photos
Related stories
Most recent Utah stories