This archived news story is available only for your personal, non-commercial use. Information in the story may be outdated or superseded by additional information. Reading or replaying the story in its archived form does not constitute a republication of the story.
SALT LAKE CITY — This year the National Park Service is celebrating 100 years of looking over the U.S.'s national parks, including the five parks in Utah.
While the park lands haven't changed much throughout the years, the people visiting has and so has the way Utah has marketed its parks. In honor of the centennial celebration, here's a look back at the history of Utah's parks.
Utah has been home to a national park since 1919, and since 1971 Utah has been home to five national parks — the third-most of any state in the U.S.; only California and Alaska have more.
Zion National Park's history as U.S. land starts back in 1909, when President William Taft signed into order Mukuntuweap National Monument. That was renamed Zion National Monument in 1918 and established into Utah's first national park in 1919 by President Woodrow Wilson.
Utah's second national park, Bryce Canyon National Park, was first designated a national monument in 1923 and then a national park in 1928.
In 1929, President Herbert Hoover designated Arches National Monument in Moab — that wasn't designated into a national park until 1971. President Franklin D. Roosevelt, in 1937, designated Capitol Reef National Monument. That, too, wouldn't become a national park until 1971. In 1964, Canyonlands National Park was designated by President Lyndon Johnson.
How people viewed the lands
The 410 U.S. parks and monuments drew more than 307 million visitors in 2015. Of those, Utah's national parks combined to draw in more than 8 million alone; so far this year, Utah's national parks have already combined to draw in roughly 1.7 million visitors, according to NPS's database.
Database records show Utah's most visited park, Zion, which drew a record 3.6 million visitors in 2015, is on pace for its third-straight year drawing 3 million visitors. Though tourists have visited Utah's parks throughout the past 100 years, technology certainly has changed.
Here's a look back at how tourists have looked at Utah's national parks in that time.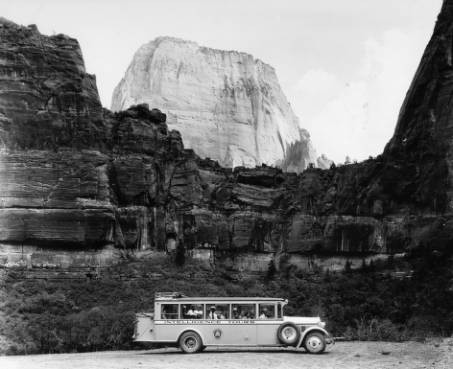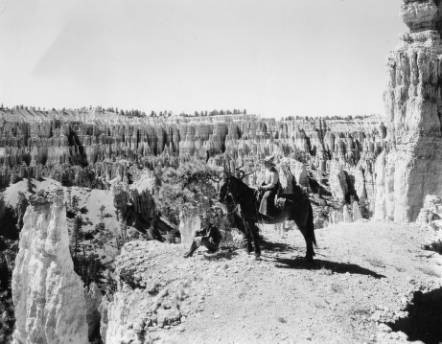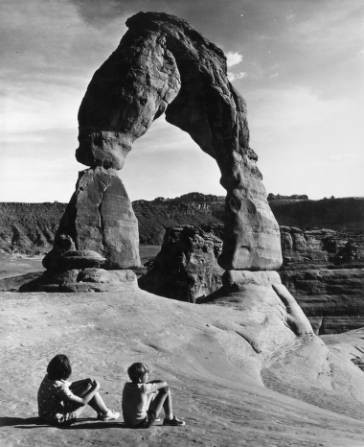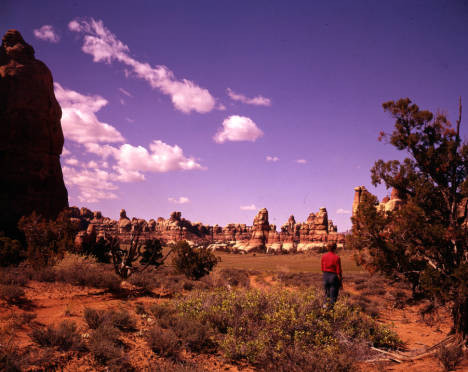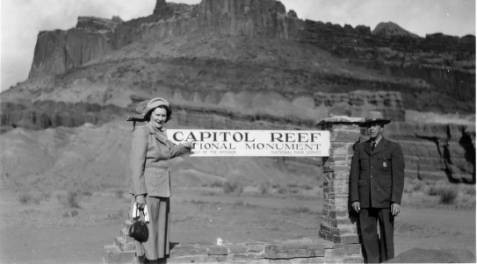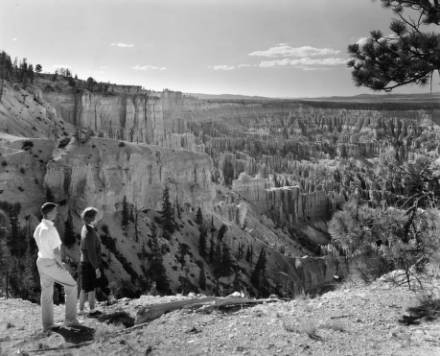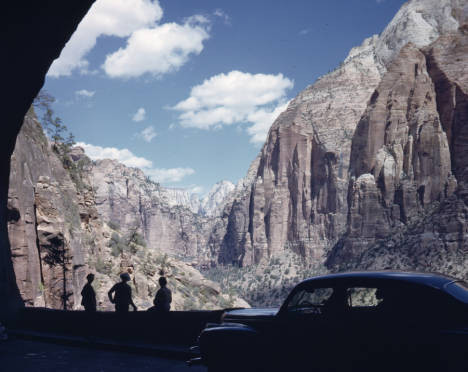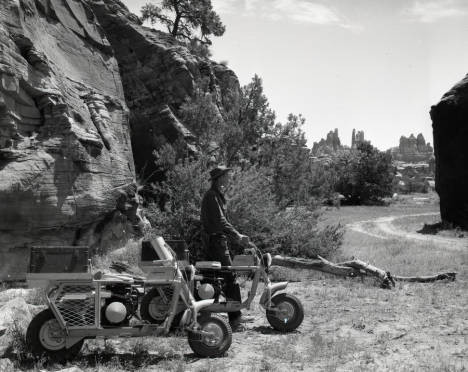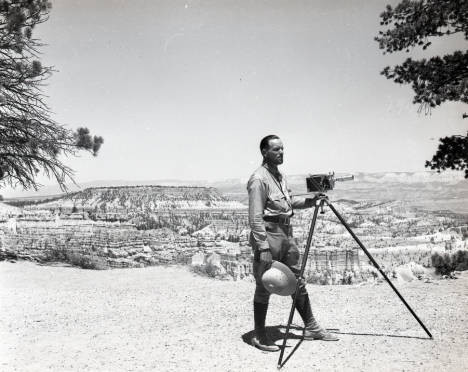 The CCC's impact on Southern Utah
In 1933, during the midst of the Great Depression, President Franklin D. Roosevelt commissioned the Civilian Conservation Corps as a part of sweeping changes brought in his first 100 days of office.
Roosevelt's plan was to use the CCC to give unemployed men jobs during the economic crisis, and in-turn had them improve public lands across the country. The CCC went on to reshape Zion and Bryce Canyon national parks, as well as national monuments in the area during the 1930s. Their jobs were to construct the park's buildings, create parking areas and campgrounds, build and improve trails across the park, and also tackle major natural issues such as wildfires and flooding. In exchange, they received $30 a month and also food, clothing and shelter.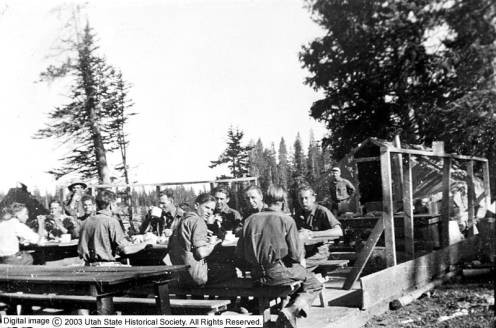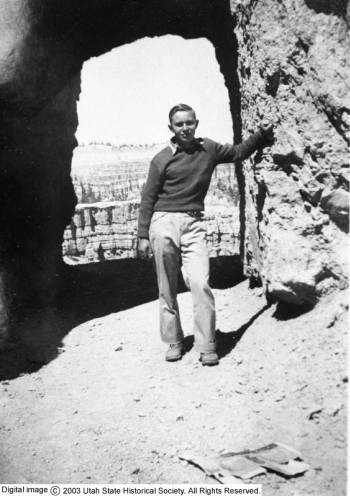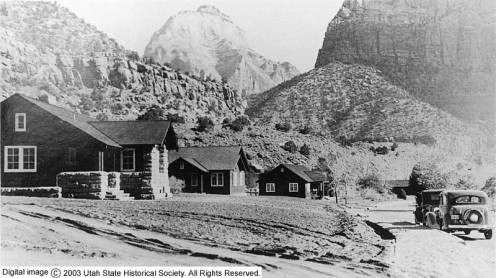 Utah's advertising of its national parks
Utah's current "Mighty 5" campaign encouraging travel to its national parks doesn't stray far off past campaigns in Utah's past.
For example, in 1947, Utah's Tourist and Publicity Council released a 26-minute film "Call of the Canyons," which encouraged travel to Zion and Bryce Canyon National Parks — at the time Utah's only two national parks — and Cedar Breaks National Monument, as well as Kaibab National Forest and the Grand Canyon in Arizona.
San Juan County produced "Beyond the Rainbow" in 1961 that featured all the natural beauty in the area, including Canyonlands — then a national monument.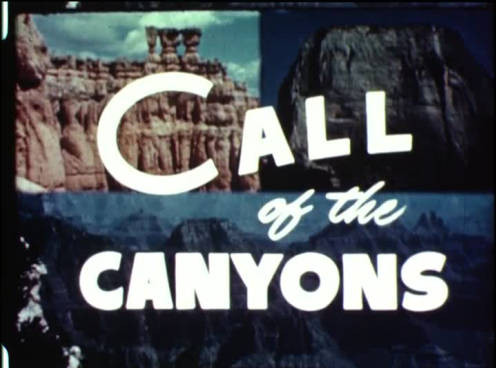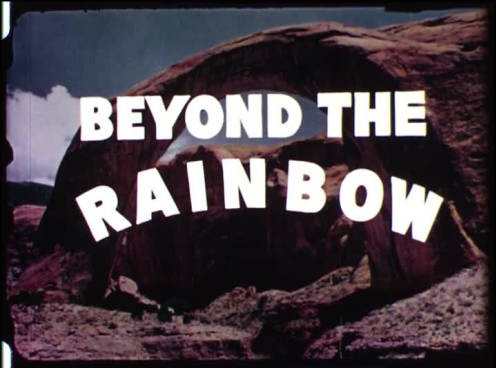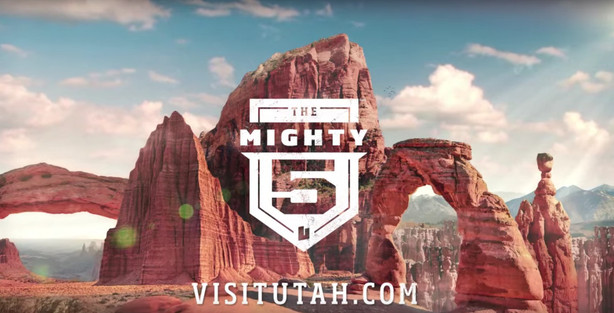 ×
Photos