Estimated read time: 6-7 minutes
This archived news story is available only for your personal, non-commercial use. Information in the story may be outdated or superseded by additional information. Reading or replaying the story in its archived form does not constitute a republication of the story.
SALT LAKE CITY — Celebrate spring and the slowly warming weather with parades, concerts, fireworks and more at festivals, fairs and fun celebrations around Utah in May.
Now-May 7: Thanksgiving Point Tulip Festival: Celebrate the return of spring with over 250,000 tulips in all colors of the rainbow. Garden tours are held daily. Fridays and Saturdays include music, food and vendors. Open 9 a.m. to 10 p.m., closed on Sundays. Visit thanksgivingpoint.org for ticket info.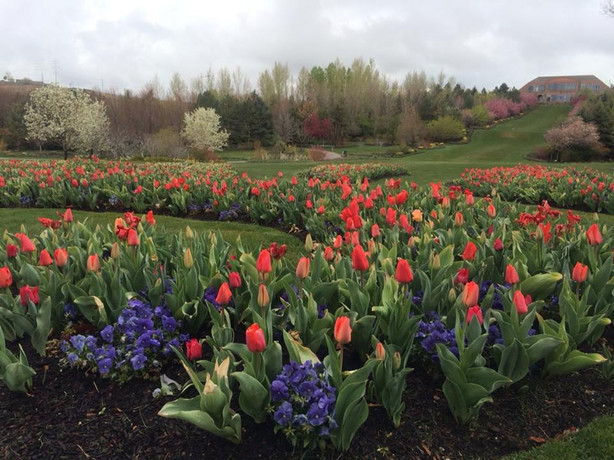 Now-May 31: Woodland Fairies at Gardner Village: Come with your kids to try to spot these magical creatures. Highlights include face painting, fairy parades and fairy house tours. The Fantasy Run (half-marathon, 10K and 5K) will be held Saturday, May 7. Women get fairy wings and a T-shirt, and men will get a bug shirt and antenna for the race. Visit gardnervillage.com for daily schedules.
May 4: May the Fourth Be With You: A "Star Wars" Affair: Enjoy all things Star Wars with a costume contest, lip sync battle, light saber training, prizes and vendors and get your picture taken with your favorite "Star Wars" Character. Adults only, 6:30 to 10 p.m. at the Viridian Event Center in West Jordan.
May 4-5: BYU's Hope of America Student Showcase: Over 7,600 fifth-grade students from schools around Utah will celebrate America's freedom with songs, dance, American Sign Language and form a giant American flag at BYU's Marriott Center. Shows will be held each evening at 7:30 p.m.
May 6: Rooftop Concert Series feat. The Str!ke, The Aces and Mimi Knowles: Provo's free Rooftop Concert Series kicks off with Utah music scene standouts. Concert starts at 7:30 p.m. at the NuSkin Plaza.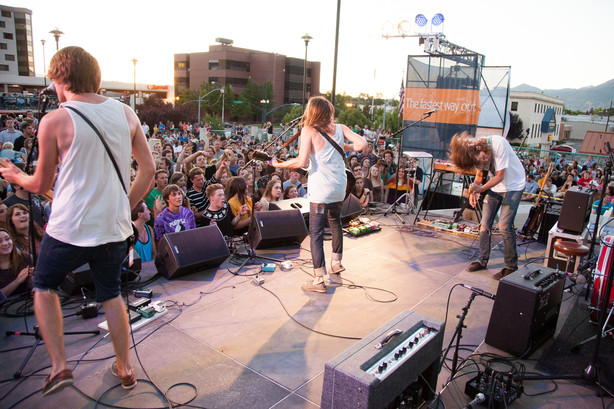 May 6: #GoMomGlow Glow Fest: Attendees can help set a Guinness World Record for longest glowstick chain with 22,000 glowsticks to cover 2.5 miles. The festival is free, but $1 donations will be taken for each glowstick added to the chain and will benefit local moms and children through People Helping People of Utah. The fest will also include food trucks and a live DJ. From 7:30 p.m. to 11:30 p.m. at Scera Park in Orem.
May 6-7: Children's Book Festival with David Wiesner at Provo City Library: Author and artist David Wiesner will give a keynote speech Friday night at 7 p.m. and kids can enjoy book signings and lots of activities, crafts and book giveaways on Saturday from 11 a.m. to 1 p.m. This festival is free.
May 7: Draper City Arts and Crafts Festival: Draper's 5th annual arts festival will be held at the Draper City Park North Pavilion and will feature jewelry, fine art, clothing, accessories, home decor, folk art, live entertainment and more. All items handcrafted by artists. From 10 a.m. to 4 p.m.
May 7: Holi Festival of Colors Salt Lake City: Enjoy interactive dance shows, live DJs, food vendors, yoga, crafts and lots of colors at the Krishna temple in Salt Lake City. Tickets cost $5 for general admission. Kids 12 and under are free. From 11 a.m. to 4 p.m.
May 8-14: Amazing Earthfest in Kanab: Celebrate the centennial of America's national parks by connecting with the great outdoors. Highlights include arts, crafts, documentary films, presentations and guided outdoor adventures. Registration is free.
May 12-16: Great Salt Lake Bird Festival: Renowned nature artist and writer Julie Zickefoose will be the keynote speaker and attendees can enjoy field trips to wildlife areas in Utah abundant with hundreds of species of birds. Workshops are free, but tickets are required for field trips. Visit daviscountyutah.gov for daily schedule information.
May 20-end of summer: Sundance Scenic Lift Ride: Enjoy panoramic views of the mountain while gliding to the top of Ray's Lift. You can also take the Arrowhead lift further up the mountain to enjoy lunch at Bearclaw cabin. Visit sundanceresort.com for times and ticket info.
May 20-21: Sundance Scenic Lift Full Moon Ride: See scenic Sundance under the light of a full moon. Each ride lasts 45 minutes to one hour. Come dressed for cooler weather as the temperature will dip after sundown. Visit sundanceresort.com for ticket info.
May 20-22: 2016 Living Traditions Festival: The Salt Lake City Arts Council presents this celebration of traditional folk and ethnic arts at Library Square. Local ethnic artists, including craftspeople, dancers, musicians and chefs, will showcase their talents. Children can make their own fun and colorful crafts in the kids' area. Admission is free.
May 21: Water Festival at Central Utah Gardens: Learn about the importance of water and how to conserve it at the Central Utah Gardens in Orem. Festival is free and includes activities, prizes and water safety presentations for kids. From 10 a.m. to 2 p.m.
May 21: Quaker Fest 2016: The Quaker Meeting of SLC invites the public to come enjoy an evening of music, food and community. Highlights include a silent auction, chili cook-off and live folk music. Childcare will be provided during the entertainment. Visit saltlakequakers.org for ticket information.
May 26-29: Utah Pasifika Festival 2016: Celebrate Polynesian culture with dance, music, crafts, food and more. Thursday activities will be held at Vasa Fitness in Orem and the rest of the festival will be in downtown Provo.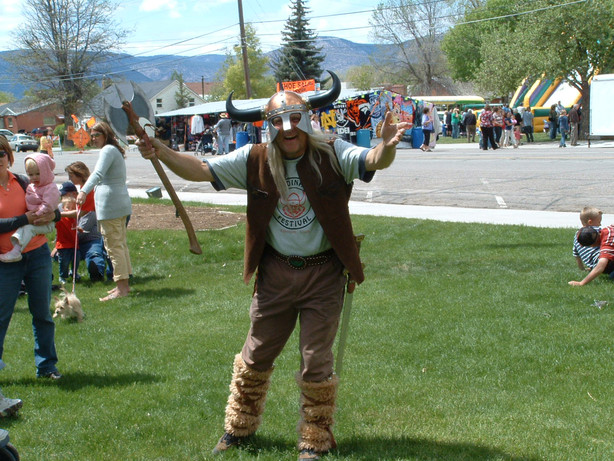 May 27-28: Scandinavian Heritage Festival in Ephraim: Highlights include costumed story tellers, a Little Scandinavian supper, car show, bike race, Color Me Viking fun run and lots of food and entertainment. Visit scandinavianfestival.org for schedule information.
May 28-29: Moab Arts Festival: This festival will be held Memorial Day weekend at Swanny City Park in Moab and includes handcrafted jewelry, pottery, wood art, sculpture, clothing and fine art. The event will also have a kids' activities tent, music, live entertainment and a food court.
May 28-30: Downtown Yoga Festival: Enjoy yoga classes, workshops and seminars for all skill levels and ages at the Leonardo at Library Square in downtown Salt Lake City. Cooking classes will also be held. This festival also includes live music and food. Admission starts at $30.
May 30-June 4: Cedar Hills Family Festival: Held at Heritage Park, this festival includes fun activities for all ages: a fun run, geo-cache, children's games, movie in the park, car show, carnival and fireworks. Advance tickets can be purchased online.
Did we miss something? Email tsnowder@deseretdigital.com to add your event!
×