Estimated read time: 5-6 minutes
This archived news story is available only for your personal, non-commercial use. Information in the story may be outdated or superseded by additional information. Reading or replaying the story in its archived form does not constitute a republication of the story.
WEST VALLEY CITY — Nearly overcome with debilitating fear, Michelle Worthen walked into the West Valley City Police Department, steeling herself to explain to an officer she had never met that she had been sexually assaulted in her own home by a man she believed was a friend.
Worthen worried she was headed into an interrogation. Instead, she was met by detective Justin Boardman, a member of the department's newly reinstated special victim's unit.
The detective let Worthen talk without grilling her for information. He listened closely without fixating on the small, specific details she had trouble recalling. He didn't expect her to get through everything in one meeting, and would continue to work with and update her over time.
He believed her.
"He let me tell my story as I remember it. He wasn't as concerned about inconsistencies or little details that don't matter," Worthen recalls. "It was absolutely the best thing that any detective can do for any victim."
Worthen later learned that Boardman had been trained to follow a victim interview protocol, developed by the department and the Utah Prosecution Council. The department credits the protocol with more than tripling its number of successfully prosecuted sexual assault cases, as compared with a sample of cases countywide dating back to 2003.
She also discovered that the department's progress was being carefully studied, as cases like hers were received and screened for criminal charges. Worthen's story became part of a groundbreaking look at ways police can improve their responses to sexual assault victims, the impact those efforts have on victims, and a resulting increase in the number of cases that lead to criminal charges.
Presenting her findings at a news conference Thursday, Julie Valentine, assistant professor of nursing at BYU, explained how she studied the department's use of the protocol for a year. During that time, the number of sexual assault investigations that yielded criminal charges rose to 32 percent compared with 9 percent in the county sample, according to Valentine's research. Of those, 24 percent were prosecuted, and 22 percent resulted in a conviction.
Related:
Overall, while the county sample found that 75 percent of rape victims chose not to proceed with their cases, the number in West Valley dropped to 56 percent.
Valentine called the access to the police department, its officers and the processes "unprecedented," noting she couldn't find a similar study anywhere in the country to compare it to.
West Valley Police Chief Lee Russo said his department chose to develop its Trauma Informed Victim Interview protocol and allow Valentine to study it as part of its effort to focus police work on serving victims. Part of that meant understanding how victims' memory is impacted by trauma, influencing the kinds of details they may or may not retain, and the best way to help them recall that information, Russo said.
Memory of a traumatic event does not play like streaming video, Russo explained, meaning earlier police interview tactics seeking a precise timeline of who, what, where and how were often counterproductive.
"We have learned that if we slow things down for a victim, if we recognize the trauma and the process that the victims are going through in their recollections, we more often can be succesful in obtaining better information, support and cooperation, which leads us to more successful outcomes — not just for the prosecution of cases, but for the healing of victims," Russo said.
As she has met with other sexual assault victims over time, Worthen has found that many remember the attacks they experienced in the same disjointed way she does. In other cases, however, investigators were baffled by victims' broken timelines.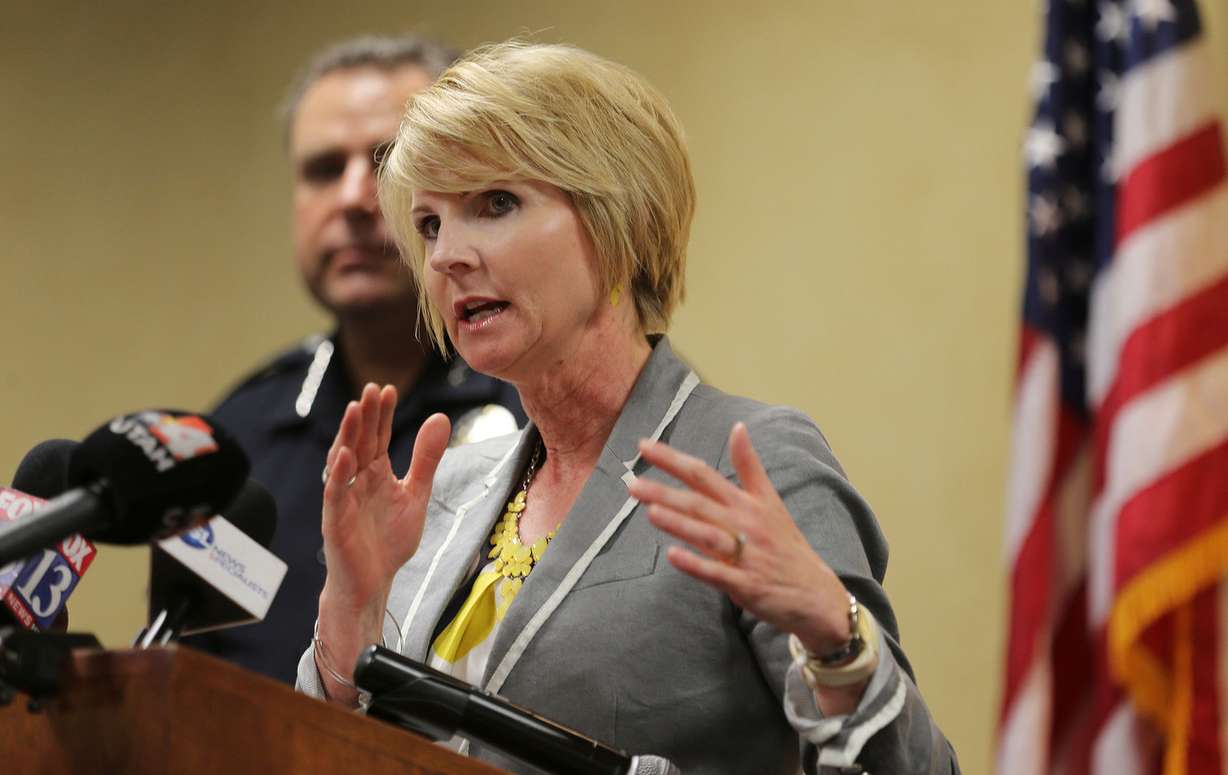 "I have talked to other victims, some who felt like it was an interrogation and they weren't believed by law enforcement because they had these fragmented stories, maybe they didn't add up, which we're finding is normal," Worthen said. "When that happens, victims will shut down. They don't want to tell their story, and there's no reason for them to come forward."
At Thursday's news conference, Boardman continued to watch over Worthen, ready to support her as she spoke about her experience.
Attorneys taking the case to court have also learned how best to deal with victim accounts and how to present them to a jury, said Donna Kelly of the Utah Prosecution Council.
"When prosecutors look at a case … they can see the trauma, they can evaluate better their chances of success at trial, and they understand how to explain it better to judges and juries," Kelly said. "This interview process is a game changer."
While the data from Valentine's research illustrate a dramatic shift in West Valley's success investigating and prosecuting sexual assault cases, the forensic nurse sees a more powerful measure of the department's success in the experiences of the people officers have worked with.
Valentine administered anonymous surveys to victims who brought their cases to investigators, amazed as one after the other was returned to her with messages like "they make me feel safe" and "the officers understand me."
Valentine also surveyed the officers at the beginning and the end of the study. One finding in particular, she said, illustrated a shifting perspective in the department. Before the interview protocol was established, 26 percent of officers said they believed that most sexual assault reports by adults were false, according to the survey. At the end of a year, that number was cut to 13 percent.
Now, other departments are seeking training on West Valley's interview protocol, which the department is eager to share, Russo said. The interview principles hold true for victims and witnesses in any number of trauma-related cases, from domestic violence to robbery to homicide.
West Valley has also adopted policies mandating that all rape kits be sent to labs for testing and that all sexual assault investigations where a suspect has been identified be screened for potential criminal charges.
×
Photos
Related stories
Most recent Utah stories