Estimated read time: 2-3 minutes
This archived news story is available only for your personal, non-commercial use. Information in the story may be outdated or superseded by additional information. Reading or replaying the story in its archived form does not constitute a republication of the story.
SALT LAKE CITY — The 110-year-old organ at First United Methodist Church was recently renovated, thanks in part to community members who donated funds.
The organ was constructed in 1906 and is "believed to be the oldest pipe organ in Utah, Nevada and Idaho that is still getting by on its original unrestored pipes."
When the church's principal organist Scott Mills was hired several years ago, the organ had a lot of problems, he said.
"We went through an extensive discussion as a church and decided that it would be well worth embarking upon renovating the organ," Mills said. "And it's been a large community effort, and we had one of the leading organ builders here in Utah, Michael Bigelow and Company of American Fork, they agreed to renovate the organ."
The renovation took almost two years. A significant amount of money was donated through crowdfunding, Mills said.
"The donations came in from one penny to thousands of dollars. And so this whole restored effort … it was done mostly by the widow's mite, literally the widow's mite was the efforts of people who came together and made this all possible," Mills said.
Mills said Bigelow & Co. did a remarkable job in renovating the instrument.
The organ was dedicated in January, and Mills was able to fully use it for the first time in about two years on Easter Sunday.
"For myself, that felt so, so incredibly awesome," Mills said.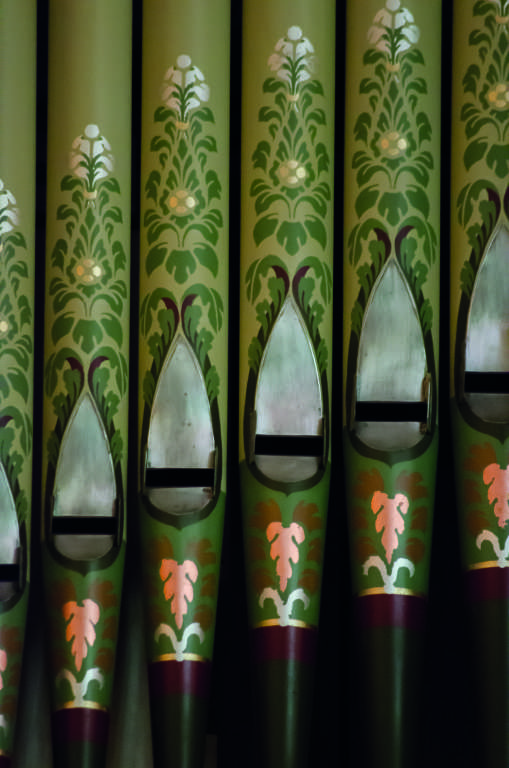 The organ console was dedicated in memory of Dr. Frank W. Asper, the director and organist of the First Methodist Episcopal Church in the 1920s and 1930s.
The Methodist faith was born in song, and the congregation is very much impacted by the restoration of the organ, Mills said.
To celebrate and thank the donors and the community, the First United Methodist Church will have an inaugural concert Friday at 7:30 p.m. at 203 S. 200 East in Salt Lake City. It will feature Richard Elliott, principal tabernacle organist for the Mormon Tabernacle Choir, Mills said.
"The public are welcome to come and to attend this concert and to see and to hear our remarkable renovated organ and also to witness the remarkable space in our historic church that has been restored," Mills said.
The worship space has also been renovated and can accommodate string ensembles and choral groups, according to Mills.
"Acoustically we have improved the whole experience of the sanctuary," Mills said.
×
Photos
Related stories
Most recent Utah stories