This archived news story is available only for your personal, non-commercial use. Information in the story may be outdated or superseded by additional information. Reading or replaying the story in its archived form does not constitute a republication of the story.
SANTA CLARITA, Calif. — After living with her foster family for four years, a 6-year-old girl who is 1.5 percent Choctaw was relocated to Utah to comply with a federal law regarding Native Americans.
The 1978 Indian Child Welfare Act "was designed to keep Native American families together, attempting to stop large numbers of children with tribal heritage from being taken away and given to non-Native American households," according to New York Daily News.
The young girl, Lexi, was taken from her parents' custody at 17 months old, due to having a black eye. Her mom dealt with substance abuse and her dad has a criminal history. The Choctaw tribe agreed to place her in foster care to "facilitate efforts to reunify the girl with her father," New York Daily News reported.
Her foster parents have attempted to adopt her, but could not.
"We never use the word foster sister, foster daughter; it's sister and daughter," Lexi's foster dad, Rusty Page, told the Los Angeles Times. "She's part of our family with everything but her last name."
The Choctaw tribe said in a statement that the Choctaw Nation has advocated for Lexi's placement with her family since the beginning of the case, according to the LA Times.
The tribe said Lexi's Utah relatives have "created a loving relationship with her."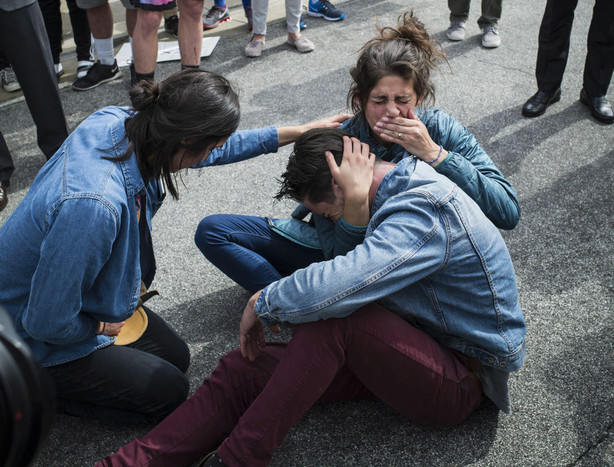 "The Pages were always aware that the goal was to place (the girl) with her family, and her permanent placement has been delayed due to the Pages' opposition to the Indian Child Welfare Act," the tribe said in a statement.
The foster family has tried to appeal a Los Angeles County Superior Court judge's decision for Lexi to go to Utah more than once, but failed. Lexi will live with her sister.
"Let me speak directly to the people who took our daughter and who have her now," the Page family said in a statement. "Please search deep into your heart and soul and do what's best for Lexi. Do the right thing and bring Lexi back home. Do not keep her one more minute. Do not force her to spend one more night away from us and her siblings. Look her in the eyes and just ask her what she wants. She will tell you she wants to go home. I'm begging every American within the sound of my voice to help us bring Lexi back home."
The Pages started a Change.org petition about the situation, according to the Los Angeles Daily News. As of Tuesday morning, the petition had more than 60,000 supporters.
Contributing: Nicole Vowell, KSL-TV
×