Estimated read time: 6-7 minutes
This archived news story is available only for your personal, non-commercial use. Information in the story may be outdated or superseded by additional information. Reading or replaying the story in its archived form does not constitute a republication of the story.
BRUSSELS — Four LDS missionaries serving in the Paris, France mission were injured in an explosion at the Brussels airport Tuesday morning, according to LDS Church officials, and one of them had also been a block away from the Boston Marathon bombings in 2013.
Three Utah missionaries had been accompanying a fourth French missionary who was traveling to her mission assignment in the Ohio Cleveland Mission, LDS Church officials said. The four injured missionaries were identified as Richard Norby, 66, of Lehi; Joseph D. Empey, 20, of Santa Clara; Mason Wells, 19, of Sandy and Fanny Rachel Clain, 20, of Montélimar, France.
Sister Clain had been serving in the Paris, France mission while waiting for a permanent visa to the U.S., officials said. The injuries to the three Utahns drew broad attention from several national media outlets.
Clain had already passed through airport security at the time of the explosion and only received minor injuries. Church officials previously reported that she was uninjured during the blast, but she was hospitalized with minor injuries.
The Paris, France mission president, Frederic J. Babin, reported that the three male missionaries were in proximity of the explosion when it occurred and that all three were hospitalized in serious condition, but with non-life threatening injuries. Elder Wells and his companion, Elder Empey, both underwent surgery.
Elder Wells and Elder Empey became companions on Feb. 17, when Elder Wells was assigned to Brussels.
UPDATE: Scott Bond, LDS Bishop from Elder Wells' home ward in Sandy says Mason was a block from #BostonMarathon bombing...

Posted by Shara Park on Tuesday, March 22, 2016
Scott Bond, the LDS Bishop from Elder Wells' home ward in Sandy said Wells had been a block away from ‪the Boston Marathon‬ bombing in 2013. Elder Wells had also been just hours away from the terrorist attacks in Paris in 2015.
Lloyd Coleman, the Wells family spokesperson said Elder Wells primarily had damage to his foot.
"Elder Wells had some damage to his foot, most notably with his ankle," Coleman said. "A heel took the most damage, and the doctors are repairing it, but the family doesn't know how bad that injury is. The family has been in contact with the mission president. Apparently, his foot is serious, but not life threatening.
"His father served a mission in France also … and when the other France bombing took place earlier last year, they were concerned then. (Elder Wells) was about two to three hours away then, and it disrupted their family then. … Now when this happened, it's just another thing. They thought he was moved and maybe safer and now he got put right in harm's way."
Elder Wells' parents, Chad and Kymberly, released the following statement:
"We are grateful that our son, Elder Mason Wells, survived the attack and is receiving quality medical care. We have spoken to him briefly and he feels blessed that he wasn't injured more given his close proximity to the bomb. He has undergone surgery to repair his Achilles' tendon and he's also been treated for burns and shrapnel injuries. As a family, we feel the power of prayer from those we know and those who only heard Mason's name for the first time today. We will continue to pray and hope for everyone affected by this tragedy."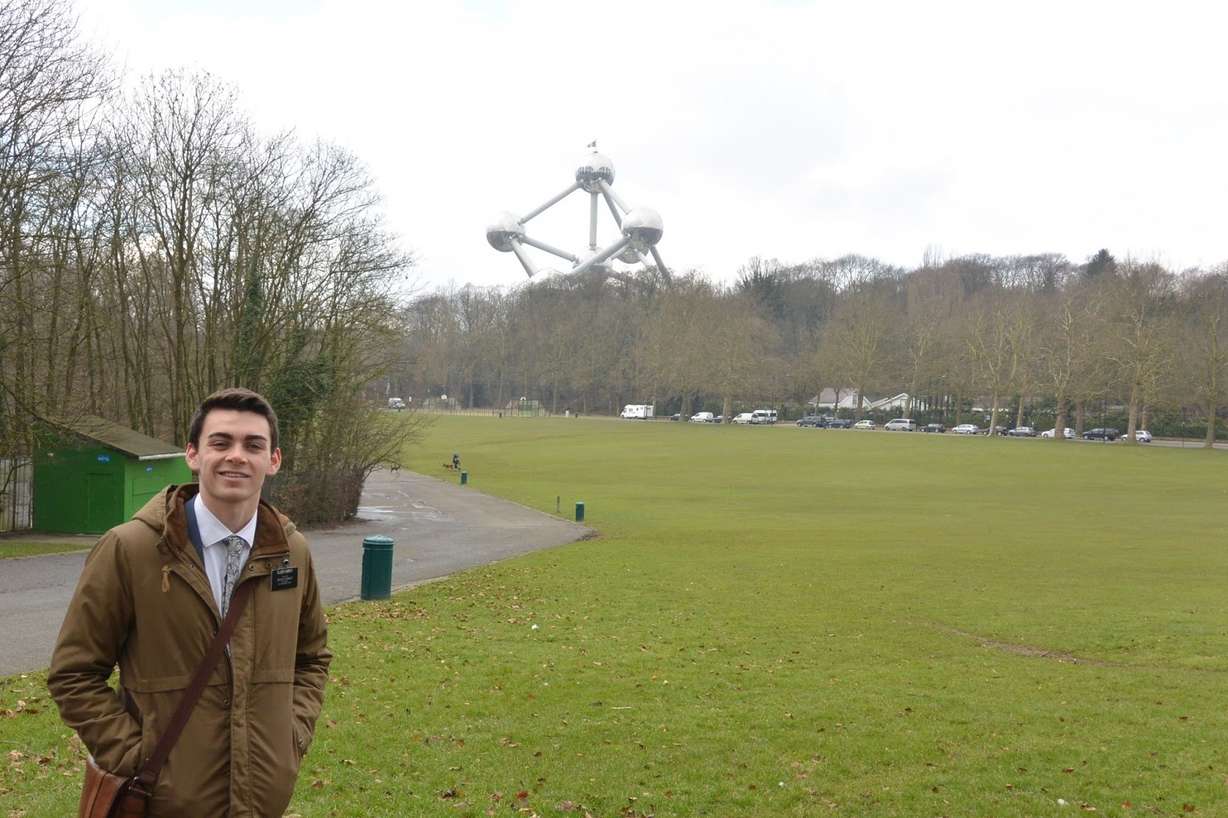 Elder Empey's parents, Court and Amber Empey, also released a statement about the incident:
"This has been a difficult day for our family, and our hearts are broken for those injured or killed by the attacks in Belgium. We are grateful our son, Elder Joseph Dresden Empey, is alive and doing well. He has been treated for second degree burns to his hands, face, and head, and surgery was just completed for shrapnel injuries to his legs. We have been in touch with him and he is grateful and in good spirits. ... We are thankful for the outpouring of love and prayers from throughout the world, and we pray for all those affected by this tragedy."
Joseph C. Empey, the grandfather of Elder Empey, said his grandson also received second-degree burns on his face and had to have shrapnel removed from his leg and ankle.
"We appreciate your concern, and appreciate everybody's concern," Joseph C. Empey said. "(We) wish for everybody's prayers and for a speedy return for him to get back over here."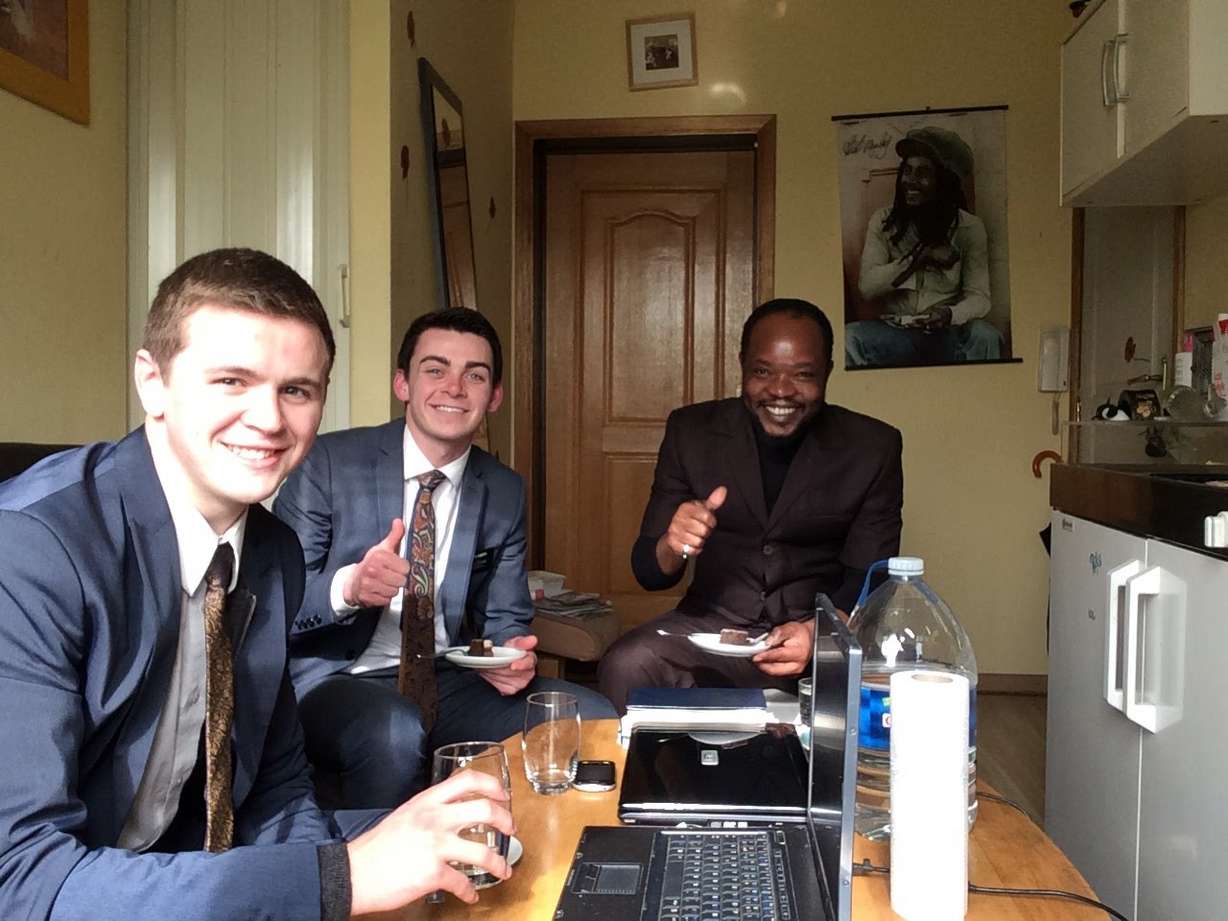 Elder Wells graduated in 2014 from Lone Peak High School in Highland, Utah, where he was a member of the student council and played football and lacrosse and ran track.
Elder Empey graduated from Snow Canyon High School in St. George, Utah, in 2014. He played rugby. He was part of a group of 50 men from his high school class to leave on LDS missions at age 18 soon after graduation, said Kaleen Lambson-Talley, a secretary at the school.
Elder Norby's home bishop in Utah said in an email that Norby had been knocked down by the blast and may have suffered a broken leg or ankle in the incident.
President Babin had assigned Elder Norby, one of the injured missionaries, to implement the LDS Church's new "My Plan" program in the Paris Mission. The program is designed to strengthen returning full-time missionaries and provide them with a post-mission plan.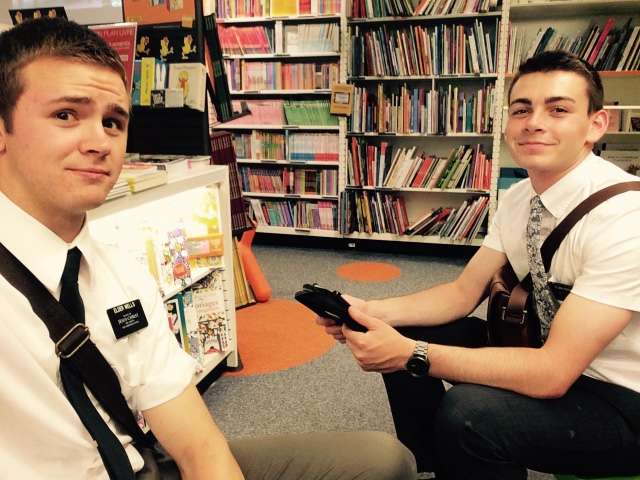 Elder Norby worked in the LDS Church Educational System prior to his mission, including projects at the Utah Valley University Institute of Religion. He is also a former mission president himself. He served as president of the Ivory Coast Abidjan Mission from 2003-05. He also previously served as president of the Orem Utah College 1st Stake. Elder Norby worked in the LDS Church Educational System and retired as the assistant to the area director of the Utah Valley South area. His wife, Pamela J. Norby, is a former member of the Relief Society General Board.
The LDS Church News featured the Norbys in an article about attending general conference in 2009.
The Babins also have Utah ties. President Babin served in the Utah Salt Lake City South Mission as a young man. His wife, Sister Marie-Françoise Babin, served a mission in Brussels. President Babin began serving as mission president in July 2014, when he and his family lived in the France Paris South Stake.
The explosions in the Brussels airport and in a rush-hour subway train near the European Union headquarters killed at least 31 people and wounded dozens of others, according to the Associated Press.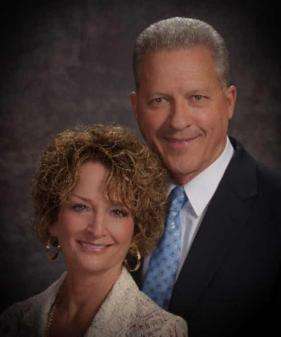 The First Presidency of the Church promptly issued a statement Tuesday morning in response to the bombings:
"With much of the world, we awoke this morning to the heartbreaking news of the bombings in Belgium. Our prayers are with the families of the deceased and injured, including three of our missionaries who were injured and hospitalized. We also pray for the people of Belgium and France as they continue to deal with the uncertainty and devastation caused by the recent terrorist attacks."
All missionaries in the France Paris Mission, which includes Belgium, have been asked to remain in their apartments.
The Mormon Tabernacle Choir is scheduled to perform in Brussels on July 11. Church officials said it is unknown whether Tuesdays events will impact that event or the rest of the choir's scheduled European tour stops this summer in Berlin, Nuremberg, Frankfurt, Vienna, Zurich or Rotterdam.
Contributing: Tad Walch, Peter Samore, Shara Park, Sam Penrod and Nicole Vowell
×
Photos
Most recent Utah stories