Estimated read time: 2-3 minutes
This archived news story is available only for your personal, non-commercial use. Information in the story may be outdated or superseded by additional information. Reading or replaying the story in its archived form does not constitute a republication of the story.
Congressman Jim Matheson is drawing more criticism about his decision to skip his party's national convention in Denver.
He didn't go to the Democratic National Convention in 2000 or 2004 and says he won't go to Colorado this month. Some people, including the leader of a high-profile civil rights group and some Democrats in the state legislature, are calling on him to reconsider.
Congressman Matheson calls himself a conservative Democrat, but some are questioning his allegiance after reports he plans to skip the Democratic National Convention in Denver to work on his re-election campaign and be in town when his fourth grader starts school.
Matheson told The Salt Lake Tribune: "I have a very full schedule already set up in Utah, and it is also the first full week of school. With William going into the fourth grade, it is kind of an important week to be around."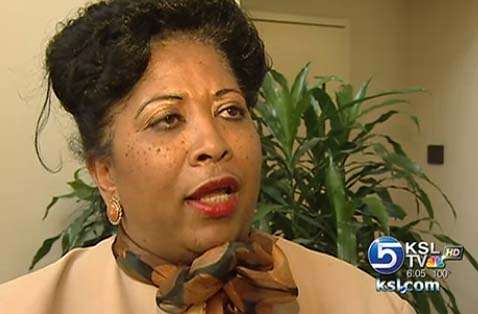 The head of the Salt Lake Chapter of the NAACP calls the decision "unfortunate." Jeanetta Williams thinks Matheson should reconsider, especially given the historic nature of the event with Barack Obama becoming the first African-American chosen as the nominee for either major political party.
A speech by the Illinois senator in Berlin this week drew 200,000 people. Williams says, given Matheson's official role, he should be there at the historic convention in support of Obama.
"So they are wanting to see him, wanting to hear him. They realize that this is history. We would just like to see the top democratic person, Congressman Matheson, take more of a leadership role and be a Democrat," Williams said.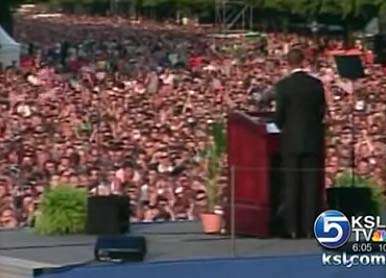 "Stand up. Be counted. Let the cameras see you at the national Democratic convention," she added.
Matheson has denied he's hesitant to rub shoulders with fellow Democrats, telling the Tribune, "Everyone is clear about my party affiliation. My opponents made sure of that... It is what it is. I'm a Democrat."
But some wonder why then, after skipping it in 2000 and 2004, is he again missing the convention, this time as a super delegate.
State Rep. Phil Riesen, a Democrat from Salt Lake, said, "I'm just really surprised that he decided not to attend his convention. It doesn't seem right, quite frankly."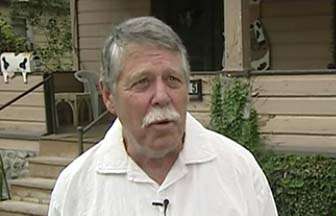 State Sen. Gene Davis, another Democrat from Salt Lake, said, "He claims he's a Democrat. He is a Democrat. I believe he's a Democrat also. So it comes as a little bit of a disappointment."
Davis, who is going as a member of the platform committee, thinks Matheson should revisit his decision.
"Is it a snub? It's more of a pattern than it is a snub," Davis said.
Other Democrats are more sympathetic. State Rep. David Litvack tells me he has no problem with Matheson's decision, saying he's always viewed Matheson as a "strong Democrat."
Congressman Matheson is in town today, but he declined our request for an interview.
×
Related links
Most recent Utah stories