This archived news story is available only for your personal, non-commercial use. Information in the story may be outdated or superseded by additional information. Reading or replaying the story in its archived form does not constitute a republication of the story.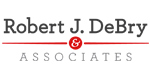 This story is sponsored by Robert J. DeBry—more than 200 years of combined experience practicing personal injury law.
In 2015 The Washington Post reported the top innovative states in the country, and it is no surprise that Utah nailed a top spot on the list. After all, ideas grow abundantly in states with the highest consumption of Jell-O and the strictest liquor laws — it is a proven fact.
OK, while that last sentence may not be entirely factual, the fact remains that some of the best inventions came out of our home state, and Robert J. DeBry has teamed up with KSL.com to bring you some of the best.
1. Television — Philo T. Farnsworth
We'll begin our list with the item that pioneered much of our technology today: the television.
As a young boy, Philo T. Farnsworth of Richfield dreamed of trapping light in a jar and then transmitting it. That dream would come to fruition in 1927 when Farnsworth, who was by then a BYU graduate, produced the first electronic television transmission. And after a few more years of tests, he was able to use his wife, Pem, as the first human subject to be transmitted on television in 1930.
Pem Farnsworth said in an interview written for byhigh.org that her husband "saw television as a marvelous teaching tool. There would be no excuse of illiteracy. Parents could learn along with their children. News and sporting events could be seen as they were happening."
In that same interview the couple's son, Kent Farnsworth, said his father later felt he had created a monster, noting that he would tell his children, "There's nothing on it worthwhile and we're not going to watch it in this household, and I don't want it in your intellectual diet."
Kent went on to say that his father would have liked programs like "The Cooking Channel" and "National Geographic."
Philo T. Farnsworth suffered years of depression and died penniless due to continued legal battles — an unfortunate life for a man who invented one of the greatest things of our time.
2. Zamboni — Frank J. Zamboni
Watching the Winter Olympics on the television is one of the most popular things to do, and we most definitely have Philo T. Farnsworth to thank for that. But thanks to Frank Zamboni from Eureka, those Olympic ice skaters are able to skate on a fresh coat of clean ice.
In 1920, Frank moved to Southern California with his two brothers, George and Lawrence, to work at an automotive business. While there, the brothers developed a plant that would successfully ship blocks of ice — yes, two very different endeavors.
But the two would come together when Frank Zamboni saw a need in the growing popularity of the sport of ice skating: the need to successfully clean and resurface the ice. Zamboni combined his expertise in the automotive industry and ice to invent the Zamboni machine, making the ease of flowing on the ice possible for people all over the world.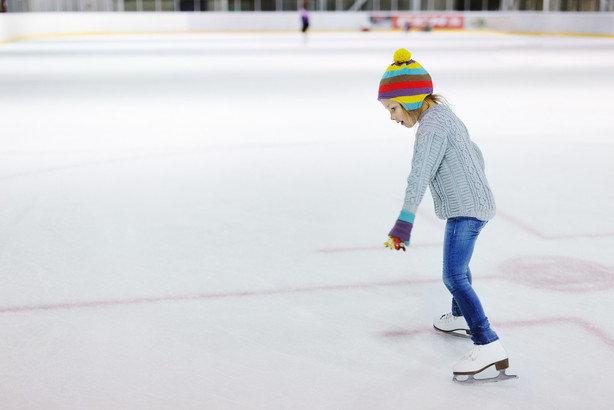 3. Squatty Potty — Robert Edwards
While we're on the topic of "ease of flow," this next invention does just that.
The Squatty Potty made its first national debut on ABC's "Shark Tank" in 2015, but it all began in 2012 when inventor Robert Edwards had a candid discussion with his mother about her challenges with hemorrhoids and constipation. Edwards suggested that his mother use a stool to prop her feet up, allowing her to more effectively squat, making the ease of flow much easier.
She did just what her son suggested, and while it worked, it needed to work better. So Edwards built a stool that fits right along the base of the toilet, and it worked. He was relieved to have found a solution, and so was his mother — and now, so are millions who have purchased the Squatty Potty.
If you are still not quite sure how this invention works and a visual representation would help, Squatty Potty released a commercial doing just that — and what better than enlisting the help of a unicorn pooping out colorful ice cream?
4. Fry sauce — Don Carlos Edwards
If you want to get a good ice cream cone — the type not distributed by unicorns — you may want to stop by the Utah-based company Arctic Circle. And while you're at it, you may want to pick up some fry sauce.
Yes, fry sauce — that concoction of ketchup and mayonnaise — was accidentally developed right here in Utah by a Logan man named Don Carlos Edwards.
Edwards, who opened the now-popular Arctic Circle restaurant, made a special signature sauce for his hamburgers that consisted of ketchup, mayonnaise, garlic, dill pickle sauce and other spices that still remain a secret. He called it "pink sauce."
It was during one particular mealtime when Edwards apparently accidentally dipped his French fry in the sauce. He loved the taste so much that it was deemed the official fry sauce of his restaurant.
We can thank Edwards for making our French fries tastier, and possibly clogging our arteries.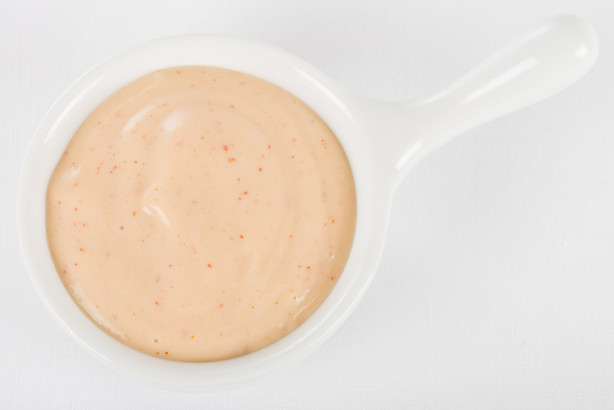 5. Artificial heart — Robert Jarvik
In 1982, the world watched and waited as the first artificial heart was placed inside of a man by the name of Barney Clark, who, after years of heart failure (and as the result of the use of steroids to help his failing heart), was given this one more chance at life.
The artificial heart was created at the University of Utah by Dr. Robert Jarvik. This invention has been used as a short-term replacement while patients undergo surgery and has also been used, in rare cases, as a replacement, saving countless lives in the process.
Due to Jarvik's innovation and drive to give heart patients a better quality of life, he paved the way for researchers who are continuing with their research at the University of Utah and beyond.
6. Frisbee — Walter Frederick Morrison
Thanks to Robert Jarvik, people can continue to live active lives after struggling with heart problems, and thankfully we have the Frisbee to help them do just that.
In 1937, Walter Frederick Morrison of Richfield was enjoying a playful outing with his then-girlfriend (and future wife, Lu) as they threw around a popcorn can lid. This game was enjoyed so much by the two, but the lid eventually dented, causing Morrison to turn to a much more durable model: the pie tin.
Morrison went on to serve in World War II where he flew a P-47, learning about aerodynamics. He was unfortunately shot down and was a prisoner of war for 90 days, but when released, he later took his newfound knowledge to create what we now know as the Frisbee.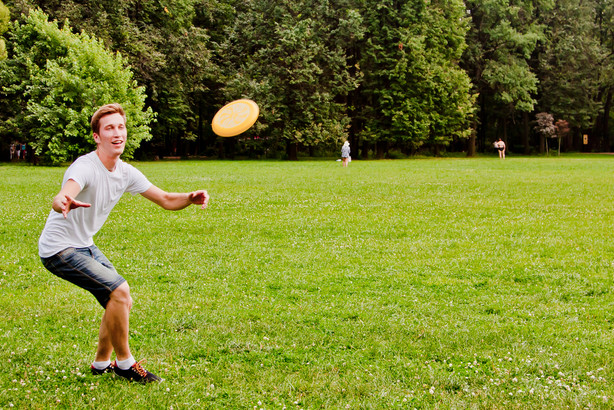 7. Altra running shoes — Golden Harper
Playing a game like Frisbee has been made a little more comfortable with our next invention.
Altra Running Shoes was invented 2011 when Golden Harper, a worker at his father's shoe store in Orem, wanted to alter running shoes to provide a more natural gait for his customers.
Harper believed that in order to create such a shoe, he would need to eliminate the drop (heel-to-toe drop) so that runners could run true to their natural form, as well create a larger toe box for feet to spread to their natural positioning.
He started by altering the soles using a toaster oven, and just five years later, Altra is one of the leading running shoe manufacturers in the nation — and growing rapidly across the world.
8. Electric traffic light — Lester F. Wire
And while Altra altered the way we run, this final invention prevents running into other cars.
In fact, it was in 1912 while Salt Lake City Police Officer Lester F. Wire was standing in a busy intersection directing traffic when the idea was born. "Wire saw the need to help move traffic through intersections safely and efficiently," according to a description on the UDOT website. "He designed and built a pole-mounted box that housed green and red lights. Wires connected to the trolley system overhead carried electricity."
Wire, who was the head of SLCPD's first traffic squad, dipped the light bulbs in paint to give them their green and red colors. A nearby officer would then change the lights manually to more easily control the flow of traffic.
Now, cars and pedestrians everywhere can effectively stop and go without concern of running into each other.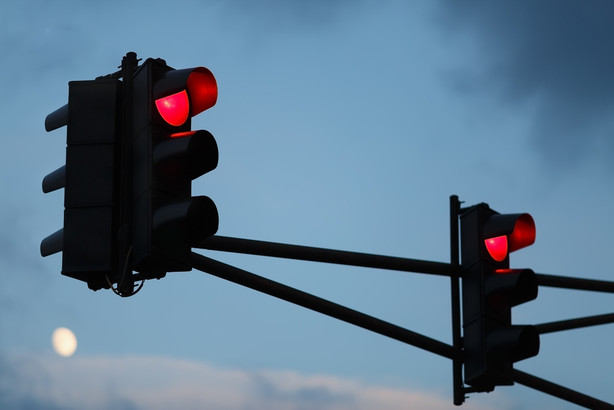 Other inventions worth noting: Funeral potatoes, multi-level marketing and all names rhyming with "aden" (or was that "aiden," or "ayden," or maybe "aeden"?).
×