This archived news story is available only for your personal, non-commercial use. Information in the story may be outdated or superseded by additional information. Reading or replaying the story in its archived form does not constitute a republication of the story.
PLEASANT GROVE — A group of Utah County high school students got a hands-on lesson Wednesday night in police use of force.
Participants in the Pleasant Grove Police Department's Youth Citizen's Academy experienced two different live scenarios involving a trespassing call and a traffic stop that ended up being anything but routine.
Lt. Britt Smith said the hope was to give the next generation a better idea of the day-to-day risks and split-second choices officers have to make on the job.
On several occasions, the scenarios that incorporated actors ended in gunfire, which was simulated with paint pellets.
"They're going to be the future, they're going to be the adults," Smith said. "Hopefully they'll take from that experience that it's a lot easier to judge that decision later on down the road when you have all the information than when you only had a little bit at the time."
Students ages 14 to 18 have been taking part in the multi-week academy, which police opened up to teens for the first time in January.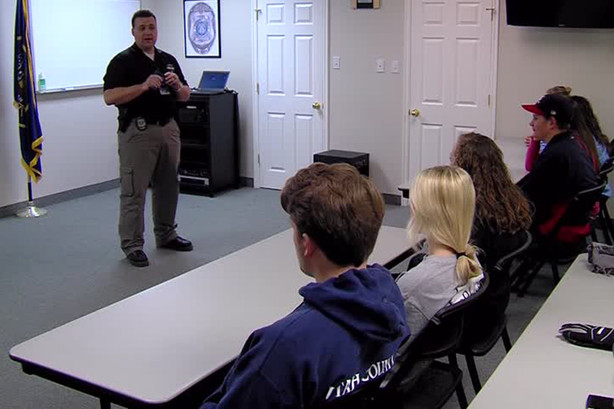 The academy also teaches kids patrol tactics, crime scene investigation procedures, firearm safety and community-oriented policing principles.
Students Wednesday night learned the importance of avoiding complacency and remaining hyper-vigilant.
"That was really nerve-racking," said 16-year-old Spencer Hall. "We go in there and there's a lot of yelling, a lot of confusion — it was intense."
Porter Atwood, 16, said he was interested in becoming a police officer, and the training has been worthwhile for him and others.
"It's just a good thing to know what police officers go through every day and what they have to deal with," Atwood said.
×
Photos