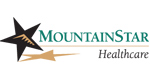 This story is sponsored by MountainStar Healthcare. Our hospitals and outpatient centers deliver high-quality, cost-effective patient care – when and where it's needed.
Carrie Sloan, MD, FACOG, has already received several phone calls from patients who are pregnant or trying to get pregnant about canceling or changing their travel plans because of the Zika virus.
The mosquito-borne infection has been linked to birth defects around the world since it was first confirmed in Brazil back in May 2015, reports the Centers for Disease Control and Prevention (CDC). One of those birth defects is microcephaly, a condition that causes unborn babies to have an abnormally small head size.
On February 1, the World Health Organization escalated concern by declaring the Zika virus a "public health emergency." The virus has no vaccine and no treatment, and it is hard to detect.
So far, the only cases that have been confirmed in the United States stem from people traveling to Central America, South America, and other regions where the virus is spreading, according to a statement from the Utah Department of Public Health.
Dr. Sloan, an obstetrician and past President of Medical Staff at Lone Peak Hospital, in Draper, Utah, says women who are already pregnant should be most concerned. "And it's only scary for pregnant women," she adds.
Here's her take on 4 of the most common questions patients are asking:
1) If we're trying to get pregnant, do we have to wait?
Not if you live in the United States. El Salvador has issued a warning to aspiring moms to wait to get pregnant—for two years. "I've had several patients say, 'We can't get pregnant for two years,' but that only applies to women in those countries where Zika is spreading," Dr. Sloan explains.
So if you're in the United States, it's okay to move forward with your babymaking plans and your travel plans. But you still have to be careful: "Don't go on that trip and try to get pregnant while you're there," Dr. Sloan warns. "Wait to get pregnant for a few months afterward, just to be safe."
The CDC reports that the virus may stay in your system only for about a week, and there's currently no evidence that the Zika virus puts future pregnancies at risk.
Check out the CDC's updated list of areas with Zika.
2) What if I'm pregnant, but very early? Can I still go on travel?
It's not certain, "but I think there is probably a critical point in gestation when exposure is very risky," Dr. Sloan says. So even if you're early in your pregnancy, it's best to think about whether it's worth putting your little one at risk. Talk to your doctor about your travel plans.
If you do end up going, take all the steps necessary to prevent mosquito bites, Dr. Sloan advises, like using bug spray and wearing clothes that cover your arms and legs.
"Avoid mosquito bites in general," she says. Aside from Zika, "there are also still concerns about malaria, dengue, and other mosquito-borne illness. It's just that this one's a little scarier."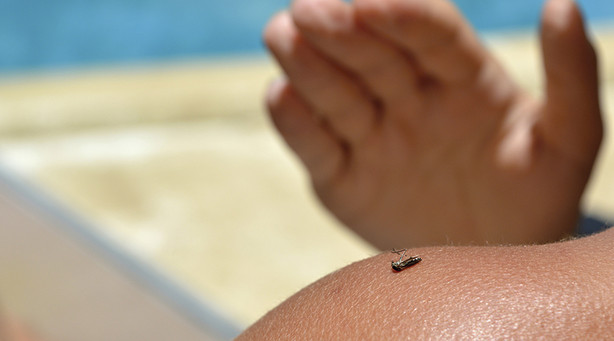 3) If I'm pregnant and think I've been exposed, when should I be tested?
The CDC says that pregnant women who have symptoms should be tested for Zika within two weeks after they've traveled to an area where the virus is spreading. The symptoms of Zika virus infection include:
fever
rash
joint pain
conjunctivitis (red eyes)
The problem is that the majority of people don't have symptoms, Dr. Sloan says, and the CDC is recommending testing only for pregnant women with symptoms who have traveled to those areas.
"I understand the CDC's recommendations, but I would like more pregnant women to be tested if they have a relevant travel history," Dr. Sloan cautions. So, if you've recently visited an area where Zika is spreading, talk to your doctor about getting tested, even if you don't have symptoms.
4) I'm postponing my travel plans. How do I cancel my vacation?
Many airlines and hotels have "windows" in which you can cancel travel and get your money back, even if you didn't buy travel insurance. If you're pregnant and past that window, the best bet to get a refund or a credit for future travel is to ask your physician for a written note on letterhead that confirms your pregnancy and explains that you've been put on a medical restriction to avoid travel in areas where the Zika virus is spreading.
The hotel or airline may want the note emailed or faxed directly to them from your doctor, so be prepared to give your physician the fax number or email address for the airline or hotel.
Follow up with your physician until she confirms that the letter has been sent. Also, follow up with the airline and hotel to make sure your refund or credit is on the way.
Then, make plans for a nice staycation here in the U.S.
×