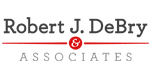 This story is sponsored by Robert J. DeBry—more than 200 years of combined experience practicing personal injury law.
Everyone is trying to save a dollar here and there, and there is absolutely nothing wrong with that. But when it's your insurance company that's trying to scrimp and save after you've been injured in a wreck or when your car has taken some serious damage from being rear-ended, that's a different story.
You need to be aware and vocal of the mistreatment you may face when dealing with your insurance company after the damage has been done.
Here are four ways insurance companies are trying to cheat you after a car accident.
They give you the runaround with a rental car
The accident was bad enough; it made you late to pick your kids up from school, the guy that hit you wasn't cooperative and the police took forever to get there. But some people have further issues after the accident — problems from the companies they are paying to receive help.
Insurance companies may be really slow in providing you with a rental car, or they may not even provide the car for the entire time it's needed. According to the Insurance Information Institute, the average repair on a crashed car will take two weeks to complete. If you're in that situation, make sure you get that car for all 14 of those days and not a minute less.
Also, if you totaled, say, a van, then the insurance company should be providing a vehicle that can do the work of a van; the rental should, at least, have the same amount of seats and the same amount of cargo room.
If you have a family of eight and the insurance company tries to loan you a Mini Cooper while your Suburban is in the shop, make sure you contact the insurance company and say what it has provided isn't sufficient.
They provide the bare minimum for PIP
Personal injury protection is a program that enables injured policyholders to receive compensation for lost wages or medical expenses due to the accident. Currently, only 12 states have PIP laws, Utah being one of those 12. But even though that protection is afforded by the law, insurance companies are going to do what they can to wiggle their way out of any extra responsibility they may have.
To ensure they don't have to spend any more money than they have to, insurance companies may do what CNN calls "the Three Ds: delay, deny and defend." They'll delay their response to you, they'll deny that you ever got injured and they'll defend their case in long and expensive court cases.
They won't total your car
This may sound merciful at first, but having your car totalled may be the best option for you in the case of an accident. Insurance companies know this and will do what they can to avoid taking that hit.
In an interview with Palm Beach Research Group, former insurance provider Tony Martorano explains how lower-tier insurance companies will cheat you. "Let's say your car is worth $14,000," Martorano explains. "If you have $14,000 worth of damages, your insurance company would have to total it … and write you a check for $14,000.
"But if their body shop says the car is fixable for $12,000, that's the option they're going to want to go with. It saves them $2,000." Be sure you know what the rules are for totalling a car, as they differ from state to state. Click here for more information about Utah's rules, and click here to find the true value of your car.
They have you believing that they're too big to fail
This phrase was commonly used when talking about big banks in the 2008 housing crisis, and unfortunately, many companies have the mentality that they only answer to themselves and their greed. If you're saying to yourself, "I can make due" or "Riding the bus to work for a couple of days won't be that bad," then you've let the insurance company off the hook.
Insurance companies will deliberately be difficult to wear you down. They assume that you'll settle for their "low-ball" deal if you're frustrated and just looking for an end to the claim.
If the insurance company refuses to give you what you need or what you deserve, it's time to contact a lawyer who has experience in dealing with insurance companies. The law office of Robert J. DeBry & Associates touts over 200 combined years of experience dealing with insurance according to Utah law.
Give Robert J. DeBry & Associates a call at (855) 552-8411 or visit their website at robertdebry.com.


×