Estimated read time: 5-6 minutes
This archived news story is available only for your personal, non-commercial use. Information in the story may be outdated or superseded by additional information. Reading or replaying the story in its archived form does not constitute a republication of the story.
Sure, you feel good when giving a great gift to a friend or loved one, and of course the recipient is most appreciative. This is the common 'give and receive' process we all partake in this time of year. But what if that gift kept on giving, benefitting people you don't even know, and helping to raise people above their difficulties while at the same time spreading good will?
Today, more and more businesses are developing strategies that enable their products to "give back". A trend towards "social entrepreneurism" is taking hold, where creative business models are being designed to elevate the process of making money to a process of spreading wealth. Here below are some gifts that "give back."
1. LifeStraw Water Filters
One of the leaders in developing products that give back is Vestergaard, the Swiss company that created the award-winning LifeStraw water filters. These innovative filters remove virtually all the bacteria (99.9999%) and protozoa (99.9%) from contaminated water, and reduce turbidity (muddiness) by filtering out suspended particles.
When you purchase a LifeStraw, a student in Kenya gets clean water at school for an entire year thanks to the "Follow the Liters" program. In the past, villagers had to send their children off each day to collect firewood for making fires to boil water for safe drinking. Today more children are able to attend school, and the forests are left standing — a carbon benefit for everyone.
LifeStraw was designed from the outset to be a gift that gives back, and to date over 360,000 young students in Kenya now have access to safe drinking water every day, at home and at school.
#lifestraw
2. The Scrubba Washbag
Dubbed the "world's smallest washing machine," the Scrubba is a compact, foldable wash bag for people on the go. You can wash small loads easily with surprisingly good results. "It's a packing essential for all travellers and campers who want to: pack lighter and cleaner, wash clothes anywhere, save money and enjoy travel," according to its website.
When not in use, the Scrubba folds down to pocket size. The Scrubba™ also is a product that "gives back" clean water. Some of the proceeds go toward efforts to provide clean drinking water in areas that don't have much of it, if any. Supported projects include an ongoing contribution to charity, $15,000 to provide clean water in Bangladesh, and support of the Rift Valley Reservoir Project in Kenya.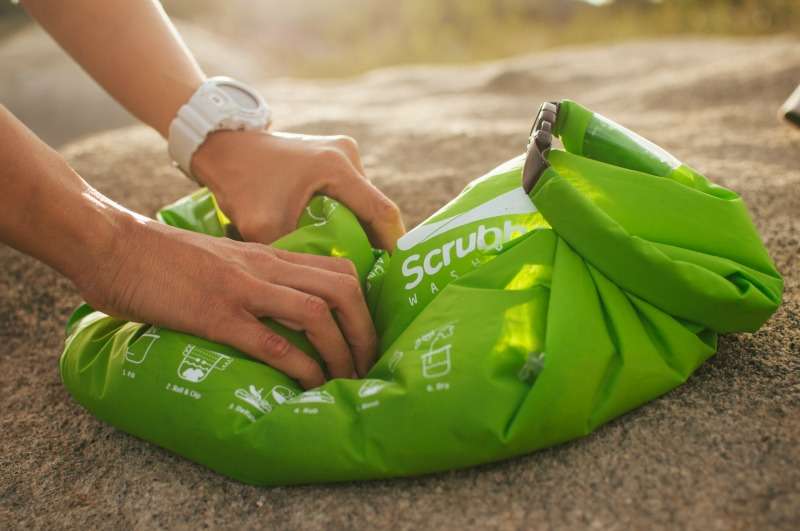 3. LuminAID Solar Lights
The compact, inexpensive LuminAID uses the latest solar technology to provide up to 30 hours of diffused light on a single 7-hour charge. The clever design is as compact as a deck of cards, yet it can be inflated to a lantern-size that will easily light up a 125 sq. ft. space.
Initially designed to fulfill basic needs for light in disaster situations, the LuminAID is waterproof, can float and slips into your pocket or clips onto your pack for easy portability. It's a valuable addition to any camping trip, adventure or home emergency kit.
Following the January 2010 earthquake in Haiti, two students who wanted to make a difference designed the LuminAID. Through the "Give Light, Get Light" program, LuminAID products are distributed all over the world throughpartnership with NGOs and non-profits to individuals who benefit from a safe, rechargeable light source.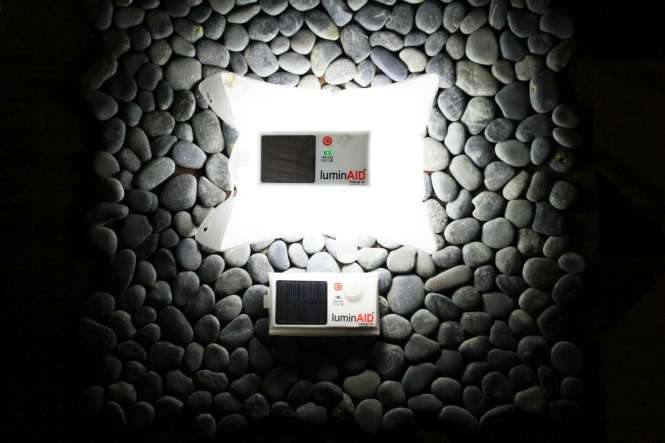 4. Eartheasy Conservation Soaps
We're all familiar with the "scrubbing agents" in many cleansing bars and toothpastes, but these tiny plastic beads are a scourge on the marine ecosystem. Nineteen tons of microbeads are washed down the drain in New York alone each year, polluting beaches and killing small marine organisms that eat them.
Just this week, in fact, the US House of Representatives passed a bill banning microbeads from personal care products. Hopefully this will soon become law. But one company, Eartheasy, is ahead of the curve by developing a microbead-free line of cleansing soaps and donating the profits to organizations that protect endangered habitats.
There are four conservation soaps to choose from - Honeybee, Orca, Leatherback Turtle and Orangutan bar – and know that 100 percent of the profits – yes, 100 percent – is donated to organizations working to save each of these animals.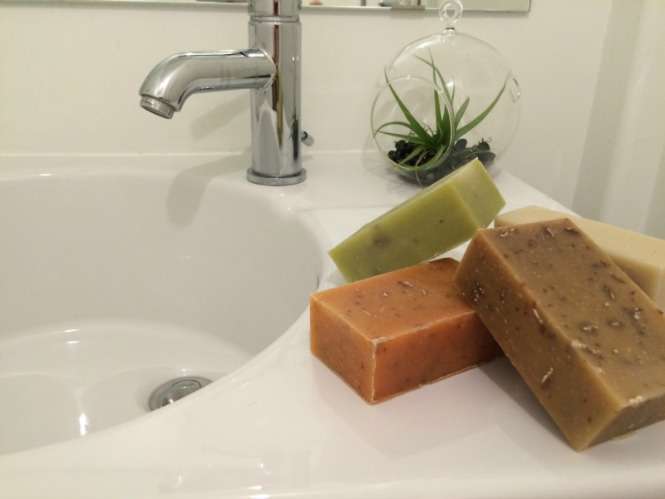 5. Sunbell
The SunBell is a lightweight, sturdy and versatile solar powered lantern, flashlight, desk lamp and portable work light all in one very clever design. The base is a solar panel that can be detached when not charging. The lamp has three settings and provides up to 100 hours of light (on 'dim' setting) per 4-hour charge.
You can hang this anywhere for overhead lighting, or carry it as a lantern outdoors at night. The SunBell also comes apart to be configured as a flashlight, a desk light or a flexible work light. It's durable and intricately crafted so that all of the parts are "friction fit," meaning there are no snaps or clips that could break. This award-winning lantern from Bright Products also affords poor women in Zanzibar, who lack access to electricity, the opportunity to study or work well after the sun has gone down. Sales through Eartheasy support reduced prices for these women.
It's appropriate that a gift should be able to give back. After all, every gift comes at a cost to the world community – whether it is resources used, the environmental effects of manufacturing and shipping, or the social costs in, often underpaid, human labor.
Today, more and more businesses are realizing that their "bottom line" is not measured in dollars, but in the well-being of the consumer and employees. When we give a gift that gives back, we are truly spreading the "peace and joy" we feel during the Christmas season.
×