Estimated read time: 3-4 minutes
This archived news story is available only for your personal, non-commercial use. Information in the story may be outdated or superseded by additional information. Reading or replaying the story in its archived form does not constitute a republication of the story.
This story is sponsored by Intermountain LiVe Well. LiVe Well is about helping people live the healthiest lives possible.
We see dietary tips about utilizing superfoods on the news, blogs, yet, what exactly constitutes a "superfood"?
"Superfoods are foods that have more concentrated amounts of vitamins, minerals, antioxidants, and phytochemicals than other comparable whole foods," said Caitlin Boyer, registered dietitian with Intermountain Medical Center.
"Vitamins and minerals help with energy production and support normal biological processes, while antioxidants and phytochemicals help our bodies fight disease-causing free radicals."
They are options that keep your diet healthy and help with major illnesses and complications.
Here are six superfoods you should consider in your diet.
Fish
Fish have Omega-3 and Vitamin B12 and salmon is at the top of that scale.
"Omega-3 fatty acids minimize inflammation that can lead to heart disease. High levels of cortisone and other stress hormones may cause inflammation as well, so, fight your stress with fish," Boyer said.
Try adding fish on salads, tacos, or fish's unique flavor is great on its own.
Dark Chocolate
We hear now more than ever about how dark chocolate can be healthy. The reason is due to its high amounts of antioxidants. Dark chocolate and cocoa beans are options that help your heart. Sorry, the milk chocolate option does not qualify.
Still, healthy chocolate or not, it must be eaten in moderation.
Berries
There are a variety of berries that help your body. Strawberries give fiber and potassium. Cranberries give relief to stomach and urinary problems. Acai berries have healthy fat and antioxidants. One major superfood that should be pointed out are blueberries.
"Blueberries are rich in antioxidants and phytonutrients. Additionally, research has found that eating blueberries may increase your body's natural killer cells to improve immune function," Boyer said.
Yogurt, salads and smoothies are just a few options for incorporating berries into your diet every day.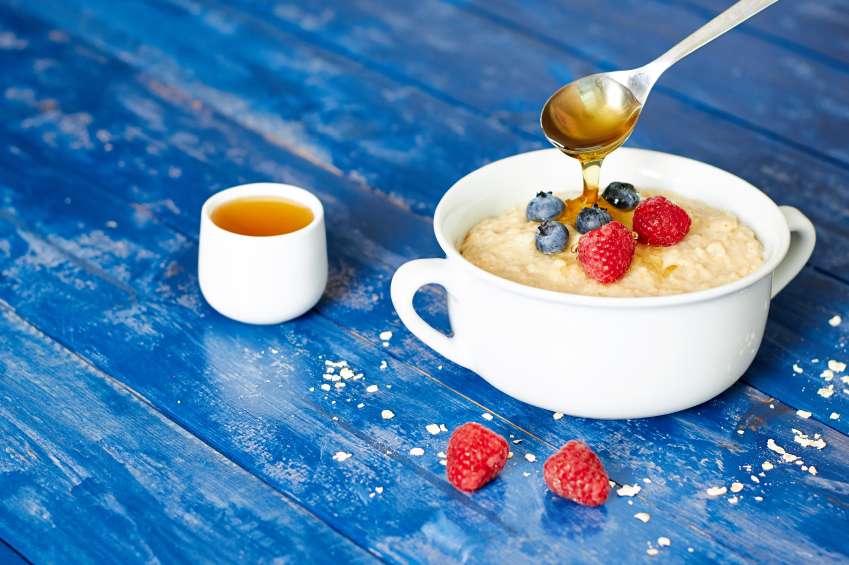 Greens
There are plenty of green options that give a superfood boost. Arugula, green beans, and romaine lettuce make that super list.
Spinach and kale are the ones that Boyer points out because they are high in Vitamin K, A and C.
"Both contain a carotenoid called lutein that supports vision and may prevent macular degeneration," Boyer said.
Grains
Several grains, like wild rice and flaxseed, are usually noted for their high fiber intake. Barley is also one Boyer pointed out. Because it has double the fiber and that's very important to your body.
"Research has proven time and again that fiber may help lower cholesterol, regulate blood sugars, promote regularity, and even support weight management," Boyer said.
Fruit
Berries have already been touched on but this category is about the fruits you wouldn't think should fit here.
Pumpkins – heavy in fiber, gives protein, has cancer-fighting vitamins and antioxidants. That is from the orange coloring which comes from a heavy load of carotenoids. That also helps with inflammation which can lead to other serious health conditions.
Avocados qualify as a pear and they are very healthy.
"Loaded with B vitamins and omega-3 fatty acids, avocados will keep you feeling full longer, so you will be prepared to stave off the afternoon munchies," Boyer said.
Introducing superfoods to your meals will help you maintain a healthy weight and give your body a heavy dose of vitamins and minerals.
Consider talking with a dietitian to learn how to eat well and, overall, live well.
×
Most recent Utah stories