Estimated read time: 2-3 minutes
This archived news story is available only for your personal, non-commercial use. Information in the story may be outdated or superseded by additional information. Reading or replaying the story in its archived form does not constitute a republication of the story.
SALT LAKE CITY — One of the hottest decorations this holiday season may hold a hidden risk in the skies above.
Laser light displays like the popular "Star Shower" have been linked to some close encounters with aircraft across the country.
Recently, crews on an American Airlines flight approaching Dallas and a C130 coast guard plane flying over Sacramento had laser lights from holiday displays reach their aircraft.
Bernadette Brockman's home sits under a common flight path for planes landing at Salt Lake City International Airport.
She explained it was already a little tricky positioning the display to keep motorists safe.
"We thought about putting it on our pine tree that we have in our front yard, but we didn't want the laser to blind any of the traffic traveling west on our road," Brockman said.
The fact the lights could potentially reach airplane cockpits was more of a surprise.
"We knew that it could hinder the ability of people to see, but aircraft? Possibly," she said.
Her display Wednesday night was situated at a lower angle, spotlighting her garage.
An instruction manual for the Star Shower cautions purchasers about placement of the displays.
"Lasers should not be projected at or within the flight path of an aircraft within 10 nautical miles of an airport," the warning reads. "If your intended surface is within 10 nautical miles of an airport, lower the angle of the Star Shower so that no lasers point into the sky."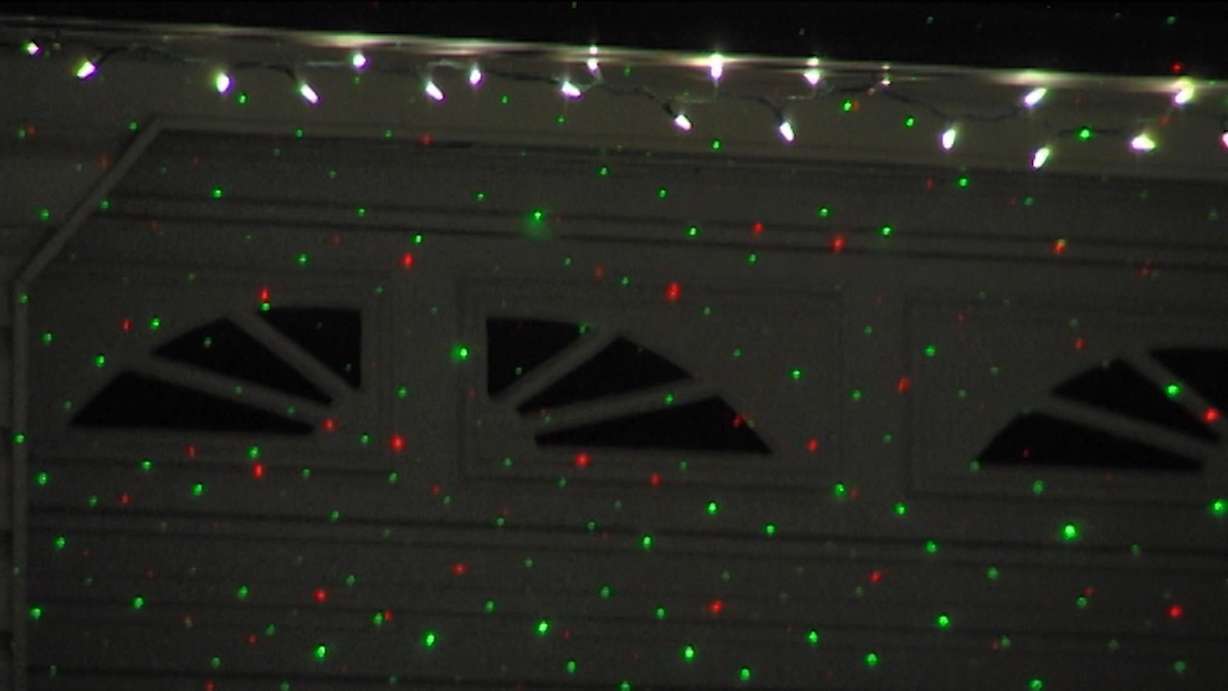 Attempts Wednesday to reach the makers of the Star Shower only resulted in a call back from customer service to attempt to sell the product.
A spokesperson for Salt Lake City International Airport said the airport has not encountered any troubles yet with holiday laser light displays.
"Our message would be for the public to use common sense when using laser devices and be mindful of their potential impacts to airline operations and safety," a statement from the airport read. "We would suggest that those who wish to use these lighting devices follow the instructions and make sure they are focused on homes and not skyward."
×
Photos
Most recent Utah stories