Estimated read time: 2-3 minutes
This archived news story is available only for your personal, non-commercial use. Information in the story may be outdated or superseded by additional information. Reading or replaying the story in its archived form does not constitute a republication of the story.
WASHINGTON — During a commemoration of the 150th anniversary of the abolition of slavery at the Capitol that included a speech by President Barack Obama, Rep. Mia Love, R-Utah, spoke of slavery in the settlement of the West.
"The practice of slavery was not considered widespread among pioneers, but some did bring slaves with them during expansion to the West," Love said in prepared remarks detailing the history of the 13th Amendment.
Utah, she said, did not become a state until some 30 years after the amendment's passage, and slavery was abolished in the then-territories months before President Abraham Lincoln issued the preliminary Emancipation Proclamation in 1862.
Standing at a podium in front of the Statue of Freedom in the Capitol Visitor Center, Love read Lincoln's statement that his "paramount object in this struggle is to save the Union, and is not either to save or destroy slavery."
The first black Republican woman elected to Congress said his words were "President Lincoln's way of softening the blow of military emancipation. He was preparing the public for what he knew was sure to come."
Love, the newest member of Utah's congressional delegation, was among a dozen House and Senate members participating in readings detailing the history of the 13th Amendment at the hourlong ceremony.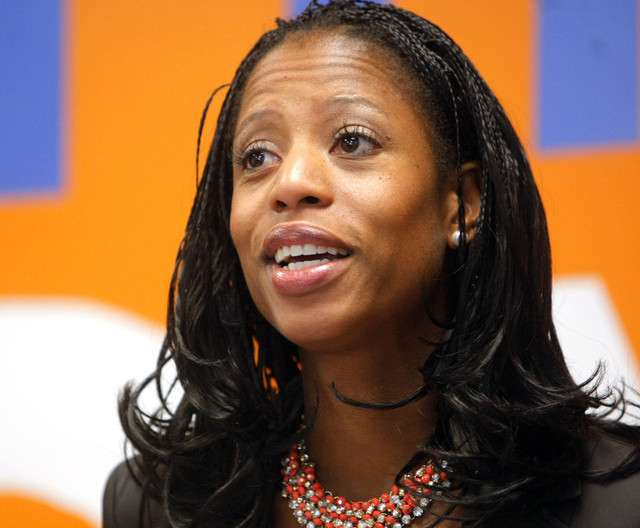 The president told an audience crowded into the center's Emancipation Hall that Americans "betray the efforts of the past if we fail to push back against bigotry in all its forms."
He received a standing ovation when he urged Americans "to remember that our freedom is bound up with the freedom of others, regardless of what they look like, or where they come from, or what their last name is or what faith they practice."
White House Press Secretary Josh Earnest said later that remark was not directed at GOP presidential candidate Donald Trump, who has called for Muslims to be prevented from entering the United States in light of recent terrorist attacks.
Love said after the event, which also featured Republican and Democratic leaders in Congress, that she "felt absolutely honored and blessed" to be able to talk about Utah and pioneers.
"I hope this serves as a reminder that some of the greatest things that have happened haven't been easy and took years to get done," she said, citing a statement from Lincoln quoted by Obama.
"I think the line that stuck with me the most is the one the president talked about from President Lincoln," she said. "He said what we do today preserving freedom actually saves freedom for the future."
Contributing: The Associated Press
×