Estimated read time: 5-6 minutes
This archived news story is available only for your personal, non-commercial use. Information in the story may be outdated or superseded by additional information. Reading or replaying the story in its archived form does not constitute a republication of the story.
SALT LAKE CITY — As Noor Ul-Hasan prepared recently to celebrate her 52nd birthday, she reflected on the events of the previous year.
She thought about mass shootings and the number of times she, as a Muslim woman who wears a headscarf, has felt compelled to denounce the actions of extremists who also claim to be followers of Islam.
"I'm tired of having to stick up for my religion. I'm tired of having to say, 'I'm denouncing people that claim to be doing this (in the name of religion).' I'm tired of that," Ul-Hasan said.
At one point, she thought about no longer wearing the headscarf so she didn't have to endure suspicions from people who make snap judgements about Muslims.
"I thought, you know, I just want to be like everybody else. I want people to know me for who I am. Obviously being Muslim is a big part of who I am, but at least get to know me and find out who I am," said Ul-Hasan, who is highly involved in the community, Democratic party politics and interfaith activities in Utah.
Thanks to the support of many friends, among them members of Utah's interfaith community, "I've had a change of heart," Ul-Hasan said.
"They said, 'You are who you are. We love you who are, and don't change that.'"
The hijab — or headscarf — is a symbol of modesty and dignity. When Muslim women wear headscarves, they are readily identified as followers of Islam.
Ul-Hasan said she "wears my faith on my head," and she's on the receiving end of people's best and worst intentions — those who respect her religion, people who ridicule it and people who won't engage with her.
---
I am so troubled as to how to convince the people of Utah not to be afraid of us Muslims.
–Noor Ul-Hasan
---
In the wake of the mass shooting in San Bernardino, Ul-Hasan finds herself in that all too familiar pinch, urging people not to paint Muslims with a broad brush and clinging to her faith.
"I am so troubled as to how to convince the people of Utah not to be afraid of us Muslims. I have been troubled with what else can I do except deny these people as members of my faith or any faith because we all know there is no God or Allah that condones these horrible acts," Ul-Hasan, interfaith representative for the Islamic Society of Greater Salt Lake, wrote in a statement released to Utah media outlets.
Support for Pres. Obama
Imam Mohamed Mehtar of Khadeeja Mosque and The Islamic Society of Greater Salt Lake, speaking Monday on KSL Newsradio's "The Doug Wright Show," said he supports President Barack Obama.
The president, in an address from the Oval Office on Sunday night, said in part that Islamic extremist militant groups like the Islamic State do not speak for Islam.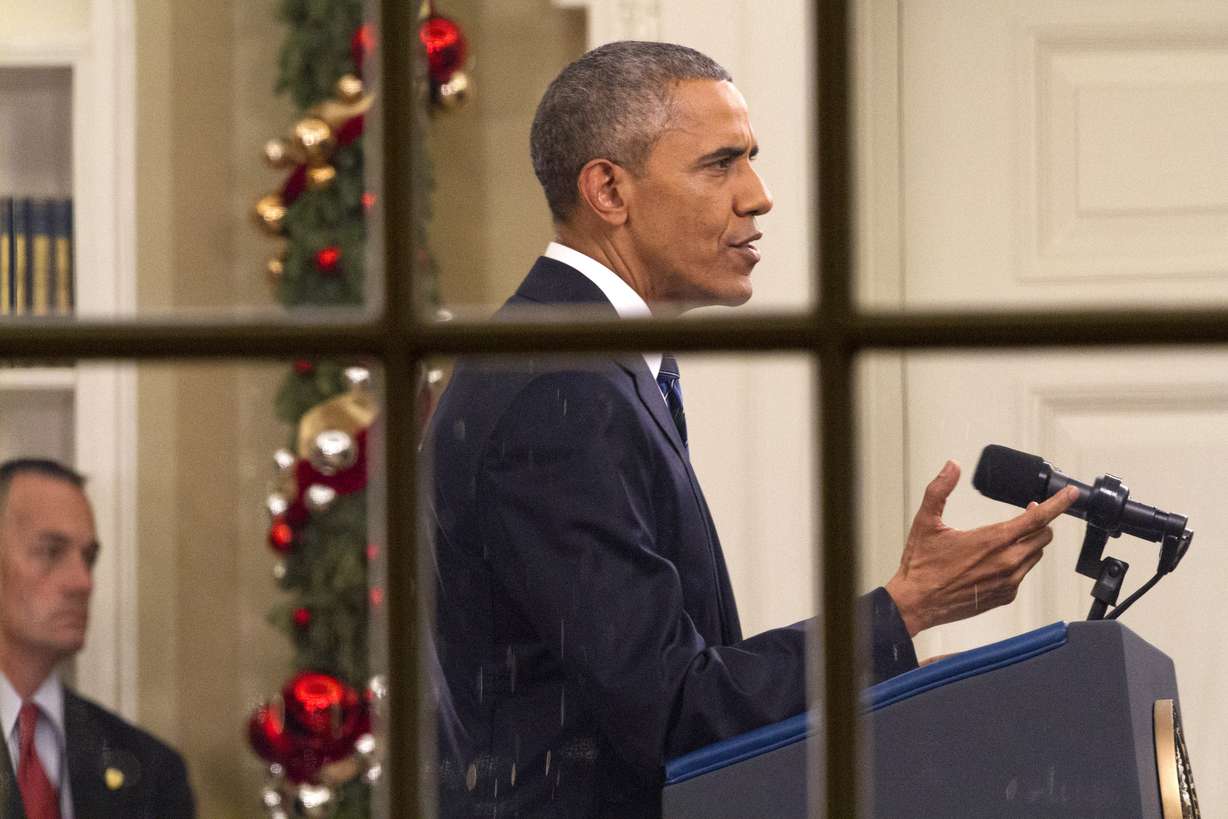 "They are thugs and killers, part of a cult of death, and they account for a tiny fraction of more than a billion Muslims around the world — including millions of patriotic Muslim Americans who reject their hateful ideology," Obama said.
Imam Mehtar concurs.
"That is the view that Muslims hold, that I hold. That's the view our community holds as well, that evil people like this must be stopped. Anyone taking part in any type of violence should be stopped. Violence is wrong under every condition," he said.
Unfortunately, people of all faiths — and no particular faith — commit heinous crimes and acts of violence, he said.
"The central point is this: Yes, there are Muslims that are bad. There are Muslims who bring evil. These individuals need to be stopped just like Christians who may do bad things, LDS folks who may do bad things or Jewish folks who may do bad things," Imam Mehtar told Doug Wright.
"Each one of these major religions have individuals that take part in a lot of wrong. Just as we want our Muslims to stop as far as these wrongful actions are concerned, we should also assist our sister religions, so to speak, to ensure their members not also go off the limb like how these folks went off," he said.
Because Tashfeen Malik and Syed Rizwan Farook died in a gunfight with police after killing 14 people and leaving 21 people wounded, authorities may never know what motivated them, Ul-Hasan said.
That has been the case in many of the nation's mass casualty incidents, whether it was the Columbine High School massacre or the Boston Marathon bombing, she said.
Gun policies
Ul-Hasan, who has been a delegate to the Democratic National Convention, said the frequency of the acts of mass violence requires changes in the nation's gun policies.
"We Americans must take action. We must not allow anyone except government, police, SWAT, etc., to have assault weapons, which are truly the 'weapons of mass destruction' in our country," she wrote.
People should have the right under the Second Amendment to purchase handguns for personal protection, Ul-Hasan said, but she questions why people who buy mass quantities of ammunition do not endure additional scrutiny.
"Endless ammunition for these weapons is not going to be used to protect yourself, unless you are being attacked by an army of people," she said.
---
People in Utah have been very kind to us.
–Imam Mehtar
---
Like Ul-Hasan, Imam Mehtar told Doug Wright that he feels fortunate that most Utahns understand that Islam is a religion that abhors any type of violence.
"People in Utah have been very kind to us and they have been very understanding that Muslims overall are good people, kind people and are willing to do a good thing," Imam Mehtar said.
×
Photos
Most recent Utah stories