Estimated read time: 5-6 minutes
This archived news story is available only for your personal, non-commercial use. Information in the story may be outdated or superseded by additional information. Reading or replaying the story in its archived form does not constitute a republication of the story.
SALT LAKE CITY — The Silicon Slopes are growing more diverse thanks to innovative groups, initiatives, organizations and companies that are pushing for more Utah women to pursue technology careers. Many female leaders at major tech companies are leading the charge.
Utah, which topped Forbes' list of Best States for Business, has high household incomes and great job-growth rates. Forbes calls it a "technology hub," with companies like Novell, WordPerfect, Microsoft, Oracle and Adobe Systems building major hubs within the state.
"The talent pool in Utah is incredible," Scott Murray, vice president of global customer experience for eBay, told the Associated Press. An integral part of that talent pool is Utah's female workforce, which is higher than the national average. According to the Utah Women and Education Initiative, 62 percent of female Utahns work, while 60 percent of women work in America overall.
"Women are not only wanted in tech industries; they are vital," wrote Sara Haslem Davis, an author and public speaker who advocates for female STEM jobs.
With that in mind, here are 11 groups changing the tech market for women in Utah.
This national community-building group connects female developers with the goal to "empower and assist women interested in getting into and advancing in the tech industry." A Salt Lake City chapter opened in January 2014 and meets monthly in a Web development study group. All levels and abilities are welcome, and females are encouraged to ask questions they otherwise may not feel comfortable asking in a male-dominated workplace.
Women Tech Council, headquartered in Salt Lake City, offers mentoring and networking opportunities for women interested in tech careers. The council has expanded to an international organization. It hosts annual Women Tech Awards and connects the female talent pipeline to tech jobs. Its events, which include annual network meetings, tech talks and charity events, are so popular that tickets regularly sell out.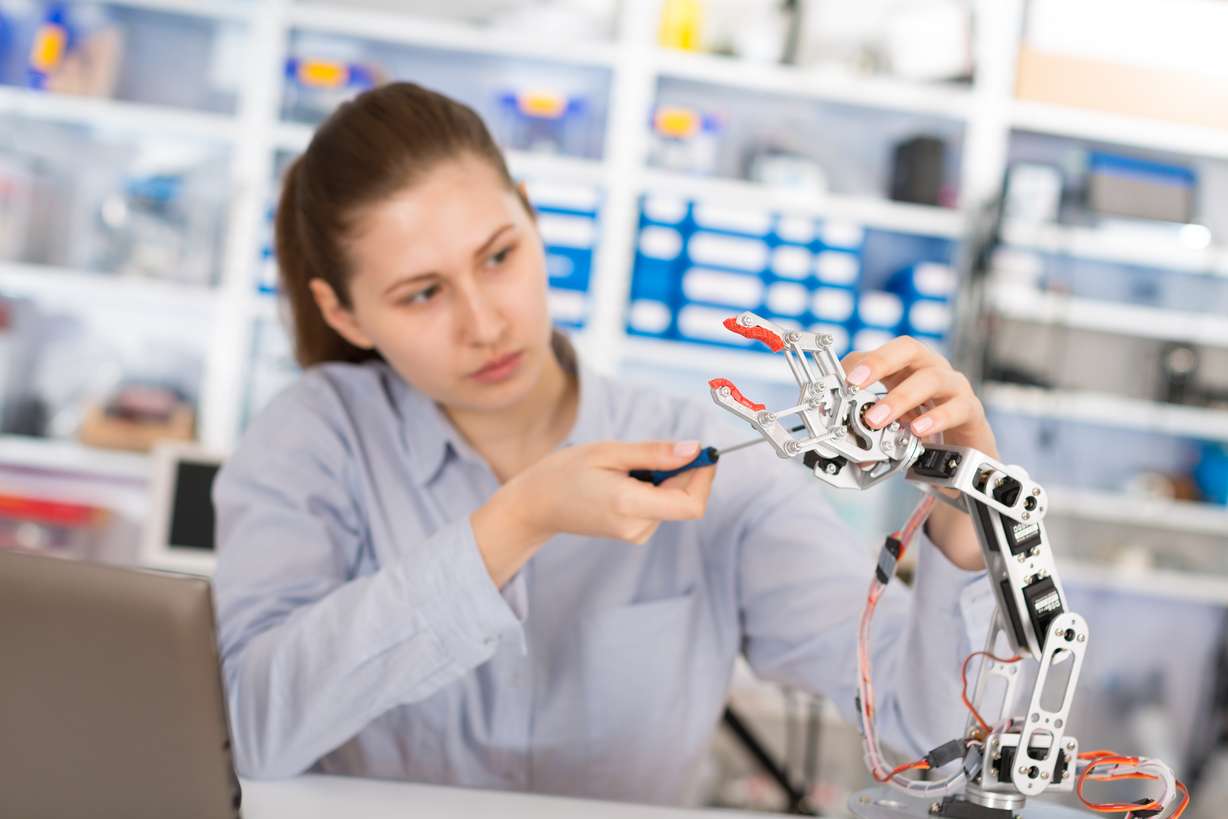 Utah Women and Education, a nonprofit organization that includes all eight Utah public colleges and universities, provides resources and research to enable more women to work toward a higher education degree. Its recent research highlights the need for more women to enter science, technology, engineering and mathematics fields. Its policy brief encourages more math and science emphasis for girls in their K–12 education to encourage more women to choose professional tech careers in adulthood.
A business-led initiative to advance educational options in the state, the Prosperity 2020 initiative is interested in getting more women involved in professional STEM careers.
This nonprofit educates Oracle technology users and has a specific UTOUG Women in Tech Program that offers a scholarship to a female studying a tech field at a Utah school. The group also facilitates a mentoring program.
This Provo-based software company awards four scholarships each year to computer science undergrads, with preference given to females. The scholarship covers a year of tuition and a paid summer internship with the company. InsideSales.com also hosts an annual Coding Camp targeted at tween girls.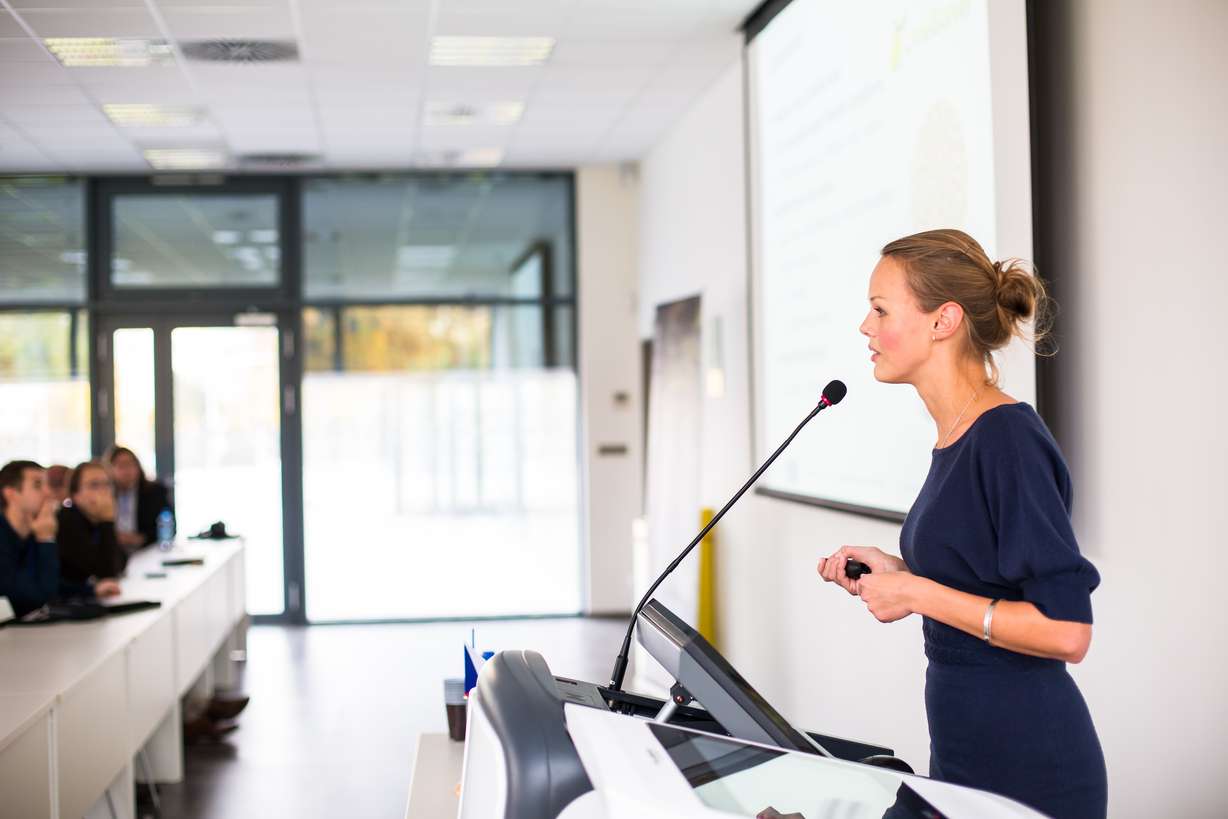 Domo, a business management software company based in American Fork, supports its new and aspiring moms to continue in their career while starting a family. Domo gives pregnant employees $2,000 for maternity clothes, then provides maternity (and paternity) leave and a $1,000 "baby bonus" for moms once their baby arrives. The company received high praise from Fortune for its initiatives.
Farmington-based Pluralsight, an online tech training service, maintains a blog with a wealth of helpful articles for female technology professionals and aspiring pros. Topics range from advice from Pluralsight's female executives, insight into how to build a female-friendly culture, and tips for new Web developers.
At this 12-week coding boot camp, three scholarships are specifically offered for women. Coding Campus offers classes in topics like Web and mobile development at its Provo classroom or through a remote online option. Local tech companies like Overstock and Ancestry.com regularly recruit graduates.
Boot camps offered at DevPoint Labs — in either iOS or Web development — promise students hands-on experience to prepare them for entry-level work as a developer. DevPoint offers a scholarship to women for the 11-week course, offered in both Provo and Salt Lake City.
DevMountain is the largest code bootcamp in Utah and offers courses in iOS, Web development, and UX design. Over 100 women from around the country have attended the school, prompting the company to recently write about the issues facing women in a blog post.
The school recently offered a scholarship to single mothers via the Live Your Dream foundation as well as scholarships to the Girl Develop It user group. DevMountain offers these scholarships at their locations in Provo, Salt Lake City, and Dallas, Texas.
×
Related stories
Most recent Utah stories