Estimated read time: 3-4 minutes
This archived news story is available only for your personal, non-commercial use. Information in the story may be outdated or superseded by additional information. Reading or replaying the story in its archived form does not constitute a republication of the story.
SANDY — Just like their humans, dogs are living longer these days. Our canines are taking advantage of a combination of advanced health care, better food, and tender loving care from their owners to tap into the fountain of youth.
Judy and Jim Cooper think their dog, Bourre, is pretty special. Named for a type of Louisiana poker, Bourre has been lucky in the game of life. At 14 1/2 years old, she's a centurion in people years.
The Coopers adopted the border collie when she was less than a year old. "She's like our child. We've had her for 14 years," Judy said.
"As far as I'm concerned, we've treated this animal like one of our children," Jim added.
Now Bourre and her human parents are aging gracefully together. "And we just do everything we can to keep her healthy," Judy said.
They walk her most days or take her outside to get exercise of some kind.
"I encourage people to over-exercise and underfeed them," said Dr. Rick Campbell, a veterinarian and owner of Willow Creek Pet Center.
Since the facility opened 32 years ago, Campbell has seen numerous medical advancements, treatments, x-rays, scans and surgeries that have doubled the life span of many breeds. Still, he believes the real key to life expectancy is good care and attention from pet owners.
"A lot of longevity in pets really starts at home," Campbell said.
Home is where pet owners control diet and exercise and can often spot physical and behavioral changes in their dogs. "That, itself, is probably going to get you some more time with (your dogs)," Campbell said.
Trouble breathing tipped the Coopers off to a tumor behind Bourre's nose. Now she's getting radiation treatment.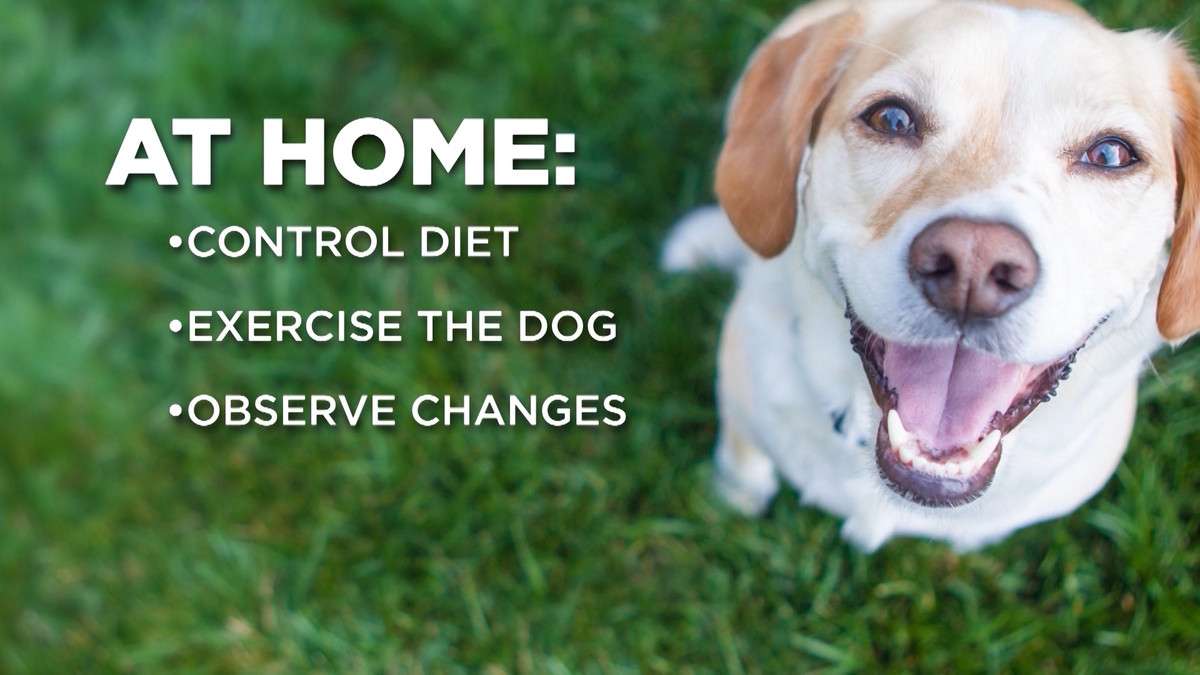 "I doubt we'll save her completely from the disease, but we'll prolong her life for a long time," Judy said.
It requires expensive health care the Coopers are willing to pay for. They have pet insurance, which costs about $275 a year. "You know, you pay so much for a year; and we've certainly been repaid a lot more than that back," Judy said.
In fact, pet owners will invest an estimated $90 million in pet insurance this year, according to industry estimates. They'll also spend a whopping $27 billion on health care in 2015. Plus, there are special diets, vitamins and regular grooming appointments.
"It's a lot less discomfort for (Bourre) if she comes in more often," said Brandy Salisbury, a groomer at Willowcreek Pet Center.
Grooming is all part of helping an animal like Bouree age comfortably. Salisbury has been grooming Bourre since she was a pup.
"They're very sweet as they get older," Salisbury said. "Just sometimes their body hurts in places that it didn't (before), so you have to be careful about that."
You need to be careful to have senior dogs examined annually, or even semi-annually, Campbell said.
"The thing about it, these pets mean so much to us," he said.
In fact, the tender loving care of compassionate owners has many breeds living well into their teens these days.
"Love, unconditional love. They just love you," Cooper said.
It is love and companionship the Coopers thought they might lose when Bourre took ill recently.
"I remember crying and saying, 'What are we going to do without her?' I don't like to think about it," Judy said.
But just like a human with a strong will to live, Bourre fought back. She has more living to do.
Contributing: Lori Prichard
×
Photos
Related stories