Estimated read time: 3-4 minutes
This archived news story is available only for your personal, non-commercial use. Information in the story may be outdated or superseded by additional information. Reading or replaying the story in its archived form does not constitute a republication of the story.
SALT LAKE CITY — Herriman, East, Logan, Juan Diego, Beaver and Diamond Ranch all won Utah high school football state championships during the 2015 season.
Now it's time to recognize the top individual performers in each classification.
Here are the 2015 Game Night Live high school football most valuable players for each classification.
Player of the Year: Johnnie Lang, East
The transfer from Florida came to Salt Lake City after the first three games of the season and led the Leopards to their first state championship since 1996 with a 49-14 win over the three-time defending 4A champions from Timpview in the state title game.
The quarterback and all-everything athlete ran for nearly 1,800 yards and 23 touchdowns on the ground during the Leopards' 11-2 campaign, averaging 179 yards on the ground per game. He ran for more than 200 yards for all but one game in the playoffs — the state final, when he had 199 yards to blitz the Thunderbirds.
5A MVP: Simi Fehoko, Brighton
The Stanford-bound wide receiver caught 56 passes for 1,455 yards and 16 touchdowns, becoming the state's all-time leading receiver in career yards this season. A two-way player, Fehoko also had 38 tackles and two interceptions on defense to lead the Bengals to the 5A state playoffs before falling to eventual champion Herriman in the first round.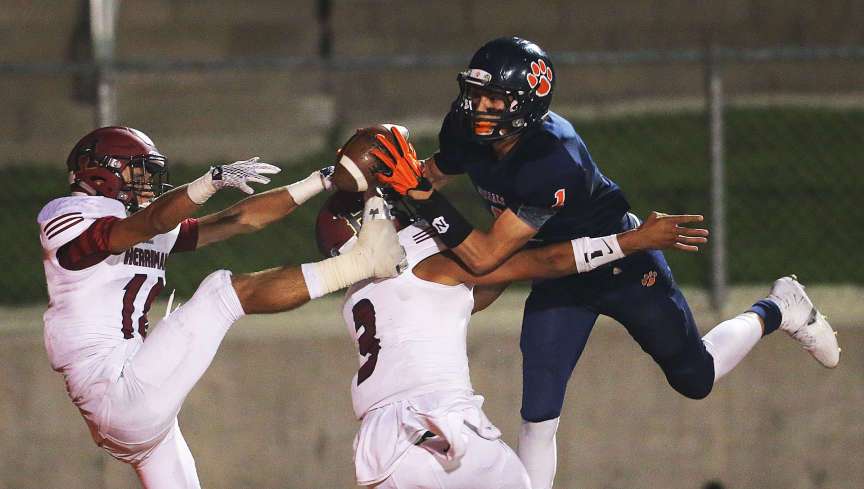 4A MVP: Joshua Davis, Alta
Davis ran for 2,077 yards and 26 touchdowns on 62 carries, becoming the leading rusher in 4A for an Alta team that had just one other player with more than 100 rushing yards on the season.
The junior running back also caught 566 yards and seven touchdowns for the Hawks, who fell to eventual 4A champion East in the first round of the playoffs.
3AA MVP: Hunter Horsley, Logan
The senior quarterback bounced back from what he thought was a poor performance in the 3A semifinals to run for 258 yards en route to 436 of Logan's 469 yards of offense in a 26-15 win over defending 3AA champion Dixie in the final.
A true dual-threat quarterback, Horsley finished with 1,367 yards and 13 touchdowns on the ground, and also completed 201 passes for 2,625 yards and 30 touchdowns with just 10 interceptions. His targets include Utah State-bound wideout Spencer Corbett, who caught 69 passes from Horsley for 1,241 yards and 21 touchdowns, as well as Hartman Rector, who finished the season with 916 yards and 10 scores.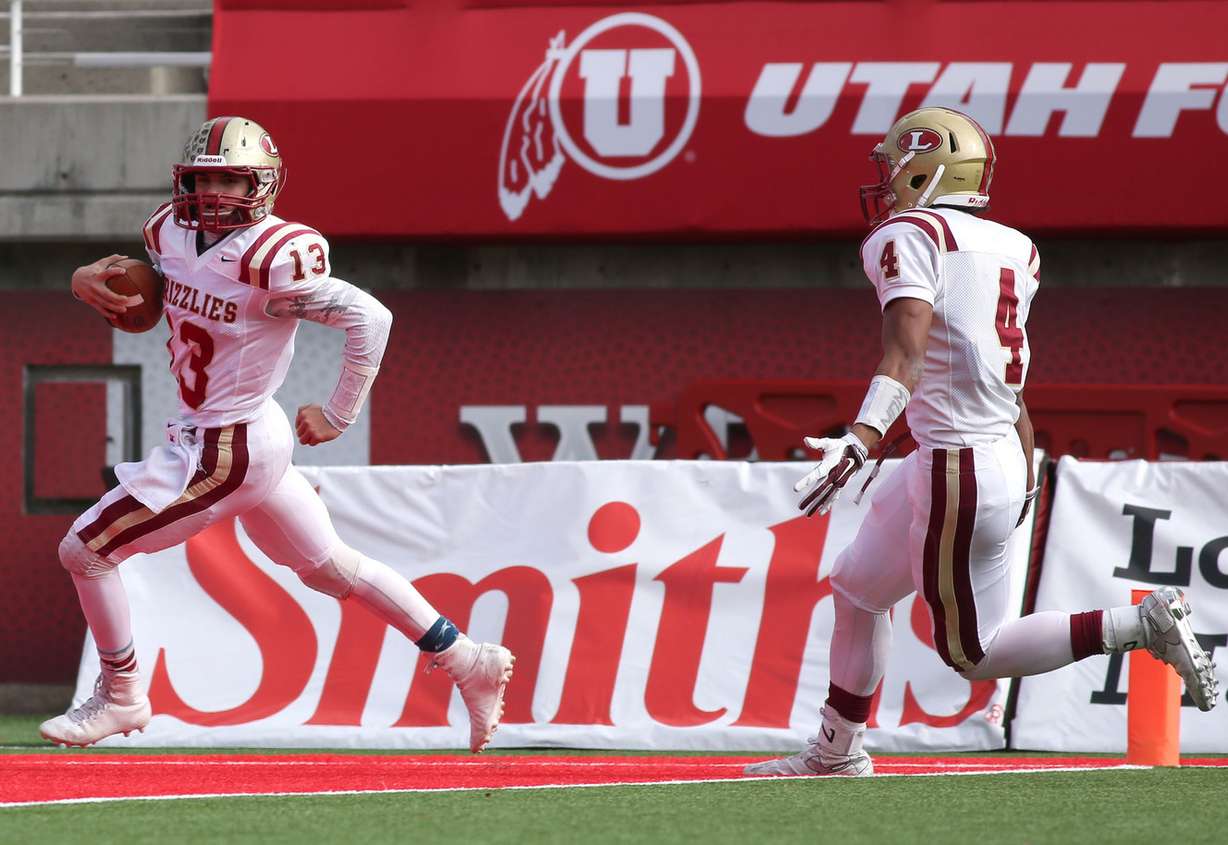 3A MVP: Kaden Hayward, Juan Diego
The Soaring Eagle used a three-headed rushing attack of Ryan Baker, Kaden Hayward and Alex Hoffman to overwhelm Class 3AA en route to the state title — but Hayward stood out for more than just his ability to tote the rock.
The senior running back finished with 1,431 yards and 19 touchdowns, and he also caught 11 passes for 183 yards and a score for a Juan Diego team that only allowed 32 total points in the state playoffs.
2A MVP: Matthew Roberts, Beaver
The senior quarterback completed 86 passes for 1,625 yards and 12 touchdowns with just three interceptions, and also ran for 1,101 yards and 21 scores to lead the Beavers to their first state title since 1992.
1A MVP: Jack Dowdell, Diamond Ranch
The Diamondbacks completed their first undefeated 11-0 season in school history with a 23-20 win over Kanab in the state championship, and Dowdell was a big part of it.
The 235-pound junior linebacker returned an interception 10 yards for a touchdown in the state final to give Diamond Ranch a 16-6 lead in the third quarter and help them cruise to the win.
Click the videos above to see highlights and reaction from each of this year's winners.
×
Related stories
Most recent Sports stories