Estimated read time: 4-5 minutes
This archived news story is available only for your personal, non-commercial use. Information in the story may be outdated or superseded by additional information. Reading or replaying the story in its archived form does not constitute a republication of the story.
SALT LAKE CITY — When Rep. Steve Eliason saw that the Salt Lake City mayor's race wasn't settled on Election Day, the Sandy Republican said all he could think was, "Here we go again."
Eliason is proposing legislation that would put an end to candidates having to wait until the results are officially certified two weeks after the election to find out if the outcome changes.
County clerks, he said, should be required to post daily vote updates as they continue to count ballots, including those that arrive by mail after Election Day as nearly 24,000 did in Salt Lake County.
Eliason said he got the idea after three GOP legislative candidates in 2014 were declared losers on Election Day only to find out once the votes that came in later were counted that they'd actually won.
---
Why deal with the ambiguity when we don't have to?
–Rep. Steve Eliason
---
"I just watched their frustration that they went through for two weeks," Eliason said, because clerks are now prohibited from updating results between election night and the vote canvass. "Why deal with the ambiguity when we don't have to?"
But that's what everyone is dealing with in the biggest race in this year's election.
Salt Lake City Mayor Ralph Becker announced Tuesday he was not conceding to Jackie Biskupski despite her 4.4 percent lead in the results released Tuesday. Biskupski told supporters they'll have to wait until the canvass on Nov. 17.
"No matter which side you're on, waiting two weeks in the dark is tough," Maryann Martindale, Biskupski's spokeswoman, said. "You're kind of in a holding pattern for two weeks. Nobody wants to be too presumptive."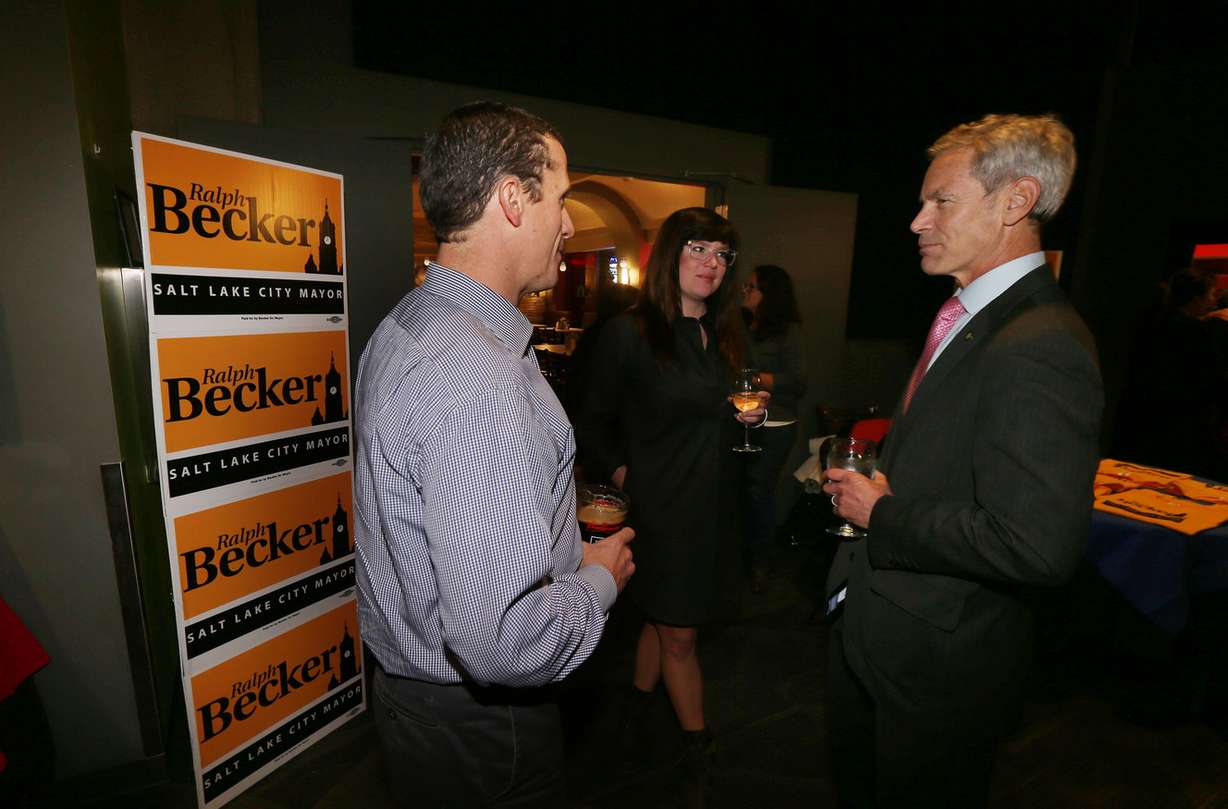 Martindale cornered several state lawmakers who attended Biskupski's election party to urge support for allowing results to be updated. She said she and other campaign staffers were approached by supporters who didn't understand the delay.
"It's frustrating," Martindale said. "You expect to win or lose."
Biskupski has said she expects to be the winner, but planning for a new administration is on hold, Martindale said, because "it doesn't seem appropriate to ask people to start working for you or setting up your transition team."
Some not enthused by proposal
Becker's campaign spokesman, Matt Lyon, wasn't ready to back requiring updates on the vote.
"Two weeks is not a very long time," Lyon said. "I would certainly sleep better and I would have a clear mind and I could move on. That's not a compelling reason to dictate a government policy."
Salt Lake County Clerk Sherrie Swensen wasn't enthused about the idea, either.
"I think daily updates would be too much. I think posting an update in one week instead of two would be fine, but I don't see a benefit in daily updates because I don't see what that accomplishes," Swensen said.
Lt. Gov. Spencer Cox, who oversees elections, tweeted in response to questions raised about the vote that "state law doesn't allow additional (numbers) to be released until (the canvass). I'm working to change that."
Does mail-in really matter?
State Elections Director Mark Thomas said the issue "has been brewing for a couple of years now. As vote by mail increases, you have the issue with a lot of ballots not being counted and released on election night."
Salt Lake City's election this year was largely conducted by mail. But Thomas said it doesn't matter if most voters are going to the polls or the mailbox if a race is close enough for the Election Day results to flip in the final tally.
"We as election officials can sit down and come up with something that is a little bit more timely for candidates and voters alike. They want to know," he said. "That's not an unreasonable request."
Thomas said he wants to see a change in the law in time for the 2016 elections, which will include races for governor, Congress and the Legislature, as well as president.
Math game
While Biskupski's campaign waits for the final results, they're calculating what the chances of an upset are. Based on Swensen's projected 55 percent voter turnout, Martindale said Becker would need to win 62 percent of the remaining votes.
"We're all in a math game at this point," she said. "This all comes down to how many ballots are still out there."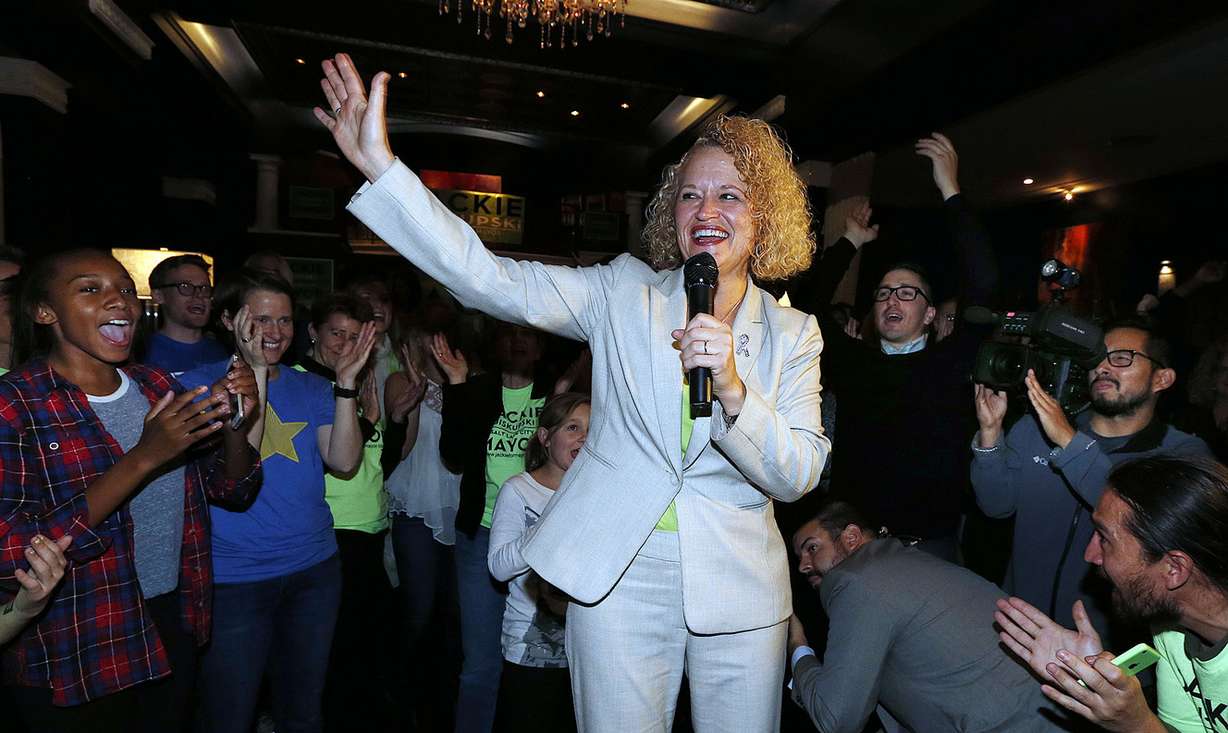 Lyon, however, said he remembers as a former executive director of the Utah Democratic Party seeing those three legislative seats switch from Democratic wins to losses in the 2014 election.

"I just learned from my experience last year that you just don't know," he said.

What's next?

Eliason's bill, which is still being drafted, is expected to be heard by a legislative interim committee later this month and go before the 2016 Legislature that begins meeting in late January.

![](http://beacon.deseretconnect.com/beacon.gif?cid=335542&pid=4)

×
Most recent Utah stories