Estimated read time: 1-2 minutes
This archived news story is available only for your personal, non-commercial use. Information in the story may be outdated or superseded by additional information. Reading or replaying the story in its archived form does not constitute a republication of the story.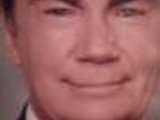 "The thing they're not saying is there's nothing they can do, at least in the short term. And when I stop to fill up my tank, I want help in the short term." Sam Donaldson talked about what the candidates are saying about oil prices, and what they're saying about the economy. Sam argues that talking about balancing budgets doesn't drive the vote. Click here to hear the interview.

**Attacking the symptoms**

Should we be giving our children as young as 8 years old drugs to lower their cholesterol? Is that the best way to handle the problem? Children younger and younger are being screened for cholesterol problems, connected to the growing rates of obesity in young people. So - are drugs the answer? Dr. Marie Savard joined Tim and Amanda this morning. [**Click here**](http://real.ksl.com/video/slc/2/244/24418.mp3) to hear what she had to say.
**The spawn of Kidman**

Precious little Sunday Rose Kidman Urban was born Monday in Nashville. Nicole Kidman and Keith Urban have stayed mum on their reason for the name - but we like it.

×
Most recent News stories