Estimated read time: 2-3 minutes
This archived news story is available only for your personal, non-commercial use. Information in the story may be outdated or superseded by additional information. Reading or replaying the story in its archived form does not constitute a republication of the story.
SALT LAKE CITY - Alexis Gould is spending much of her spare time this week sleeping. Chemotherapy has left her with very little energy.
"Because she is high-risk, her treatments are very intense," Alexis's mother Emily Gould explained. "She is an extremely determined young woman, and extremely optimistic."
Emily Gould said her daughter has about a 30 percent chance of winning her fight with cancer. She has a form of stage 3 neuroblastoma, which affects the nerves. Her tumors are centered around her stomach.
"Right now, faith is all we have," Emily Gould said. "And we've been fortunate enough where I feel that it's more than just a faith, more than just a belief. It's a knowledge, and I know she will be fine."
Emily Gould said that strength has also come in a large part from the community. At a Cyprus High School football game, September 27th, students and families came wearing the hashtag #AlexisStrong. Many of them donated cash to her cause, but one promise of a big donation seemed to grab much of the attention as it was announced over the stadium speakers. An anonymous donor would put $40,000 toward Alexis Gould's treatments.
"Came as quite a shock when we found that it was there," Emily Gould said, describing her reaction.
She said after several mysterious delays, she discovered the money was never there in the first place.
"It was a little bit hard, but we never wanted it to detract from the genuine love and support that we received from so many," Emily Gould said.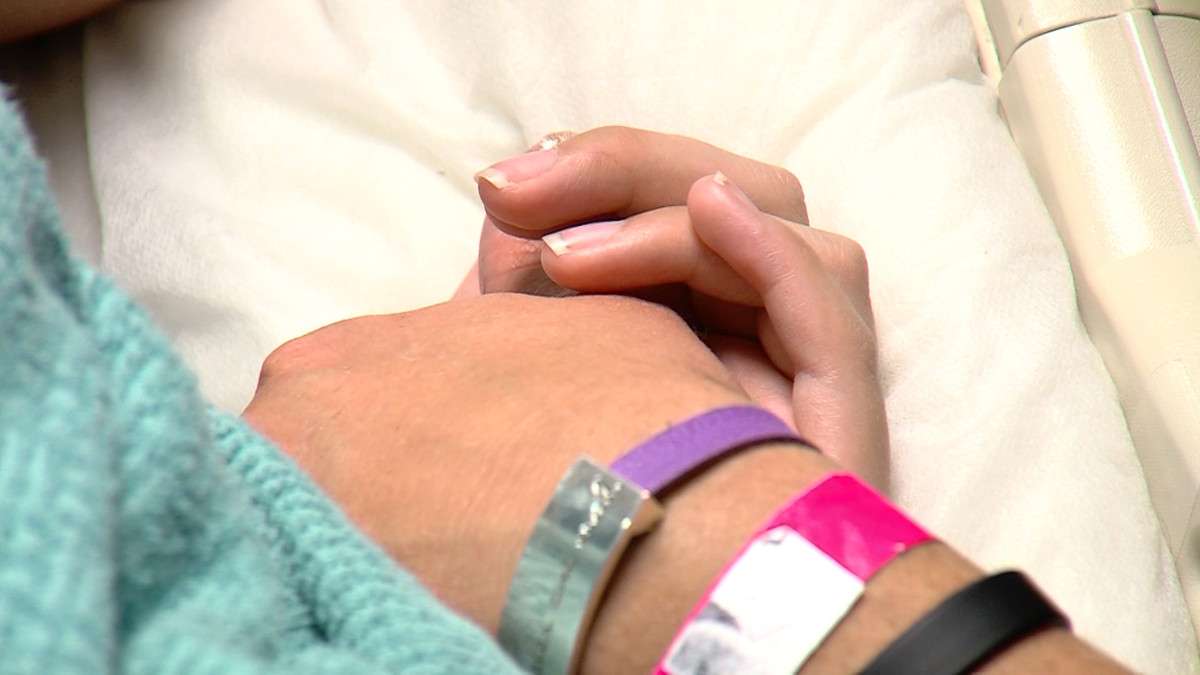 Rather than dwelling on the bad news, Emily Gould is pushing the focus to how much her family has already received from the Magna community. Whether it's meals for her family while she's at the hospital with Alexis, or small donations, she said the simple moral support is what counts most.
"What others might deem as little acts of kindness, or little acts of love, mean the world to us," Emily Gould said. "While $40,000 is a lot of money, it meant no more to me than the people who are struggling, who are living paycheck to paycheck who donated five dollars."
A GoFundMe account* has been set up for Alexis's treatments. There is also an account set up in her name at Cyprus Credit Union.
*KSL.com does not assure that the monies deposited to the account will be applied for the benefit of the persons named as beneficiaries. If you are considering a deposit to the account, you should consult your own advisors and otherwise proceed at your own risk.
Related Story
×
Photos
Related stories
Most recent Utah stories