Estimated read time: 1-2 minutes
This archived news story is available only for your personal, non-commercial use. Information in the story may be outdated or superseded by additional information. Reading or replaying the story in its archived form does not constitute a republication of the story.
WENDOVER — Craig Alvord has been rock hounding for more than 50 years and recently stumbled across the find of a lifetime.
"I saw a little bit of iron plate was exposing through the ground," Alvord said.
At first, he thought the object might be an iron meteorite. But as he began scraping the dirt away, "it slowly got larger and larger until it was 6 feet long," Alvord said.
Add to that a couple feet in diameter, and Alvord was pretty sure he'd found a bomb.
"You'd be crazy if you weren't a little bit nervous," he said.
Alvord estimates the object weighs at least 500 pounds, maybe as much as 1,000.
The rock hunter took photos of the object, covered it back up and contacted the U.S. Air Force.
"I completely concealed it. There's no chance anybody else would've found it again in a million years," Alvord said.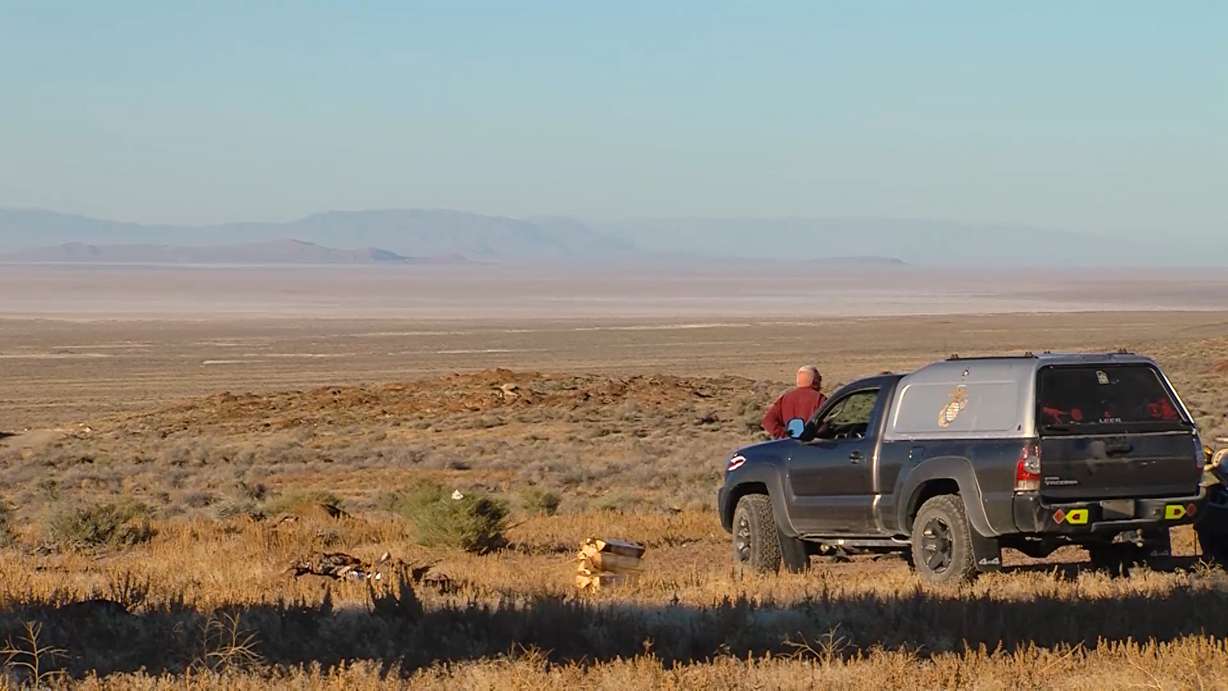 While he shared the pictures with KSL News Monday, he didn't reveal exactly where it is located. Alvord said he wants to let Air Force personnel look at it first.
The find is a real thrill for the former Marine, who called it a "once-in-a-lifetime thing." He can only guess at what the object is but believes there a "90 percent chance that it's a live munition."
Maybe a bomb dropped on a test range during the World War II era, Alvord speculates.
"It burrowed into the sand and disappeared," he said. "I guess in those days they wouldn't look for them as much as they would these days."
Officials at Hill Air Force Base told Alvord they plan to go take a look at it as soon as Tuesday.
×
Photos