Estimated read time: 2-3 minutes
This archived news story is available only for your personal, non-commercial use. Information in the story may be outdated or superseded by additional information. Reading or replaying the story in its archived form does not constitute a republication of the story.
Red Lobster is now serving a rather unusual fish dish at restaurants around the country, thanks to the culinary ingenuity of a North Ogden woman. This unique dish could be her ticket to her own network cooking show.
The dish called the Macadamia Tilapia with White Chocolate Beurre Blanc should sound familiar to Kelsey Nixon. She created it.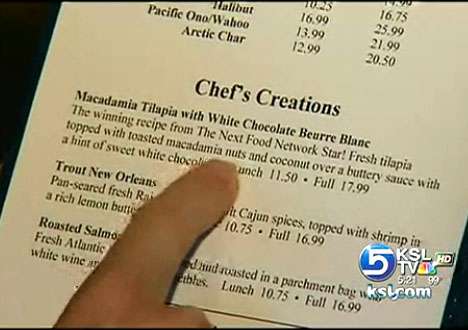 The North Ogden native is a finalist on "The Next Food Network Star" and preparing fish with an odd ingredient in less than an hour was one of the challenges.
"A lot of people were surprised I went right for the white chocolate," she said.
But that move paid off. She won the challenge, and now the recipe she created on the fly is being served at more than 600 Red Lobster restaurants.
"It has been a huge success. Chef Michael LaDuke from Red Lobster told me they sold 50,000 the first week," Nixon said.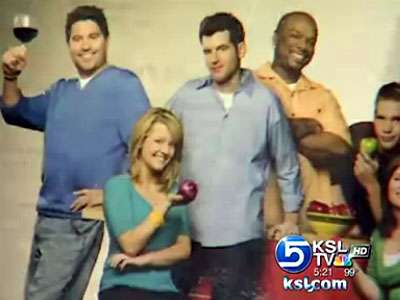 The Red Lobster contest is just one of many challenges Kelsey has faced. This week she and the other contestants will be judged on their performance on the Rachael Ray show.
Kelsey auditioned for the Food Network four times before she was chosen as a finalist. She's only 23 years old and says facing fellow contestants who have a lot more years in the kitchen was daunting at first.
"I was mostly nervous about my lack of real world experience, I guess you could say" she said. "A lot of the other finalists have as many years experience in the kitchen as I am old."
Kelsey has definitely held her own in the show's heated kitchens, winning several challenges. But she's also received a few tongue lashings that had nothing to do with her cooking.
"It was kind of hard to hear that I was a little over the top and it seemed very fake and not genuine, because it was so genuine," she said.
Besides waiting to find out if she's the next Food Network star, Kelsey is eagerly anticipating another life-changing event.
"I'm getting married in one week. So there' a lot on my plate right now," she said.
The winner of The Next Food Network Star will be announced on July 27. Fans also get the chance to vote for their favorite contestant, and whoever wins that vote will receive some big prizes.You can find the link to vote on this page.
×
Related links
Most recent Utah stories