Estimated read time: 4-5 minutes
This archived news story is available only for your personal, non-commercial use. Information in the story may be outdated or superseded by additional information. Reading or replaying the story in its archived form does not constitute a republication of the story.
SALT LAKE CITY — The newly called members of the Quorum of the Twelve spoke and more than once, church leaders praised the women of the faith during the course of the 185th Semiannual General Conference of The Church of Jesus Christ of Latter-day Saints.
As Latter-day Saints throughout the world gathered for the Sunday morning session, they were reminded to protect all aspects of their lives, starting with their language. President Thomas S. Monson said the names of deity are too casually used and that profanity is everywhere.
"Let us speak to others with love and respect," said President Monson, "ever keeping our language clean and avoiding words or comments that would wound or offend."
President Monson also extended a welcome to the three new members of the Quorum of the Twelve Apostles, from whom members heard from in their new position for the first time.
"We extend a heartfelt welcome to our newest apostles: Elder Rasband, Elder Stevenson and Elder Renlund," President Monson said. "These are men dedicated to the work of the Lord. They are well-qualified to fill the important positions to which they have been called."
Each of the newly called apostles expressed the sentiment of being overwhelmed in their new callings.
"As I agonized over my inadequacies this week, I received a distinct impression which both chastened and comforted me," said Elder Gary E. Stevenson. "To focus not on what I can't do, but rather on what I can do. I can testify of the plain and precious truths of the gospel."
Related Story
Elder Dale G. Renlund reminded Latter-day Saints to see all people as God does during his first talk as a member of the Twelve Apostles.
"We cannot completely fulfill our covenant obligation to mourn with those that mourn, and comfort those who stand in need of comfort unless we see them through God's eyes," he said.
It was also the first opportunity for President Russell M. Nelson to speak as president of the Quorum of the Twelve Apostles. He spoke to the women of the faith, married and single. Reminding them of their God-given gifts.
"We need your impressions, your insights and your inspiration," President Nelson said. "We need you to speak up and speak out in ward and stake councils. We need each married sister to speak as a contributing and full partner, as united with your husband in governing your family."
Feeling very empowered & loved as a daughter of God, future wife, & future mother after hearing Elder Holland & President Nelson. #ldsconf — abbie spooky-scare-a (@ab_sugi) October 4, 2015
Conferencegoers heard several talks about increasing spirituality and the importance of the Holy Spirit, like the one delivered by Sister Carole M. Stephens of the Relief Society General Presidency.
"When your mind is filled with doubt and confusion, the Father and the Son will send the Holy Ghost to warn you and guide you safely through the dangers of this mortal journey," she said.
There were several conference talks that lit up social media this weekend, especially Elder Jeffrey R. Holland's that focused on motherhood.
"To mothers.. you are doing better than you think you are, you are Saviors on Mount Zions." - #ElderHolland#LDSconf — LDS Conference (@LDSquotable) October 3, 2015
> We owe the most to the two messianic individuals who gave us life. [\#ldsconf](https://twitter.com/hashtag/ldsconf?src=hash) [\#ElderHolland](https://twitter.com/hashtag/ElderHolland?src=hash) > > — LDS.net (@LDSnet) [October 3, 2015](https://twitter.com/LDSnet/status/650411484439166976)
> [\#ElderHolland](https://twitter.com/hashtag/ElderHolland?src=hash) | [\#ldsconf](https://twitter.com/hashtag/ldsconf?src=hash) > > — LDSGeneralConference (@ldsconf) [October 3, 2015](https://twitter.com/ldsconf/status/650409602752733184)
> No love comes so near the perfect love of the Savior as the mother of a love for her child. [\#ldsconf](https://twitter.com/hashtag/ldsconf?src=hash) [\#ElderHolland](https://twitter.com/hashtag/ElderHolland?src=hash) > > — KDL (@2L\_belle) [October 3, 2015](https://twitter.com/2L_belle/status/650408792501325824)
There was also some concern for President Monson, who visibly struggled during the last two minutes of his Sunday address. When he finished, President Monson was helped to his seat by a security officer and President Dieter F. Uchtdorf. A church spokesman declined to comment on his condition.
What is known is that President Monson is 88, has had a very busy week — including conducting the funeral of Elder Richard G. Scott on Monday, calling three apostles on Tuesday, and several additional meetings during the week.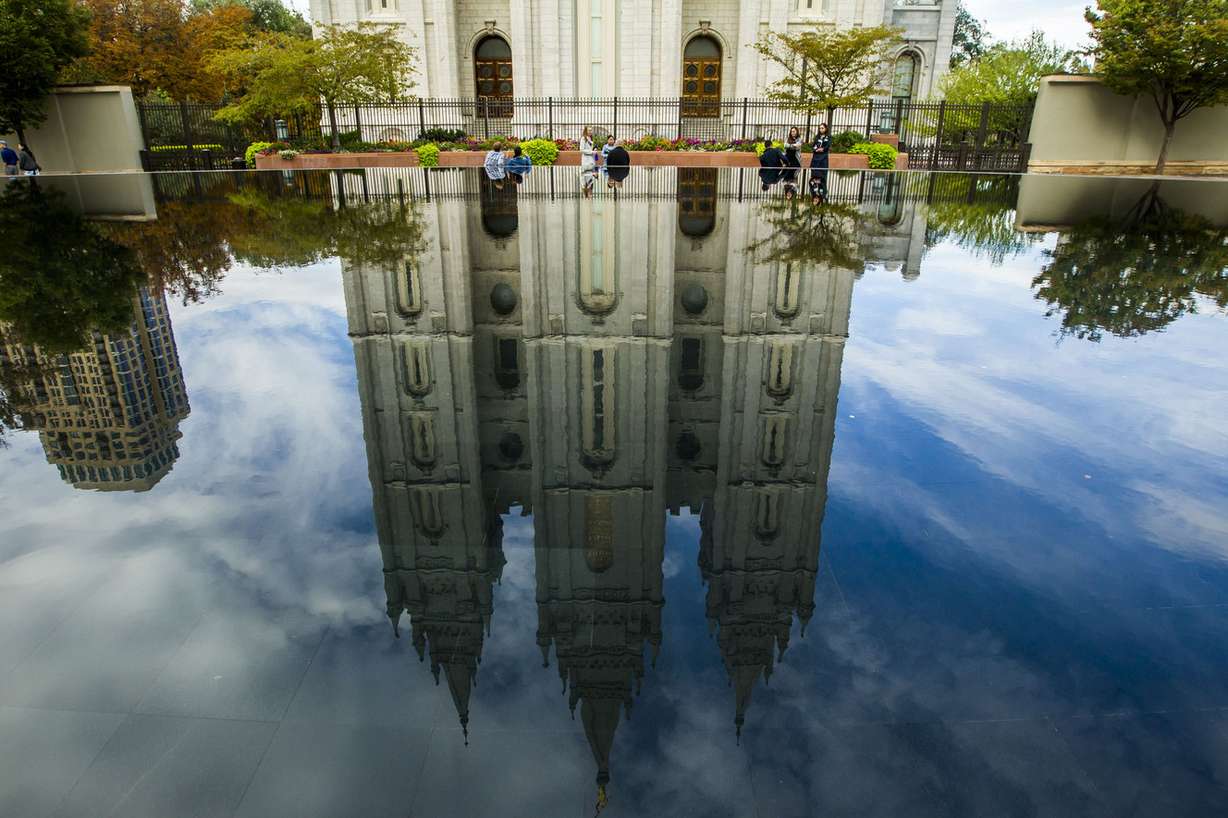 ×
Photos
Related stories
Most recent Features stories