Estimated read time: 2-3 minutes
This archived news story is available only for your personal, non-commercial use. Information in the story may be outdated or superseded by additional information. Reading or replaying the story in its archived form does not constitute a republication of the story.
HILDALE — The Utah Division of Emergency Management released new video showing the spot where flash floods started in Hildale and Colorado City.
The emergency division was able to follow the flood path and get upclose and far-away looks, proving drones are becoming a valuable resource for emergency responders in disaster areas.
"We're able to see real-time what the camera on the quad-copter is seeing," said Joe Dougherty with the divison.
This is only the second time the state's emergency department deployed its drone on a natural disaster, the first was during the landslide in North Salt Lake in 2014, and most recently in Hildale and Colorado City when flash floods killed 13 women and children. Dougherty said he imagines drone technology being useful in the future during similar incidents.
"We could go into a building and see what's happened in a building before first responders try to make an entry in there," Dougherty said.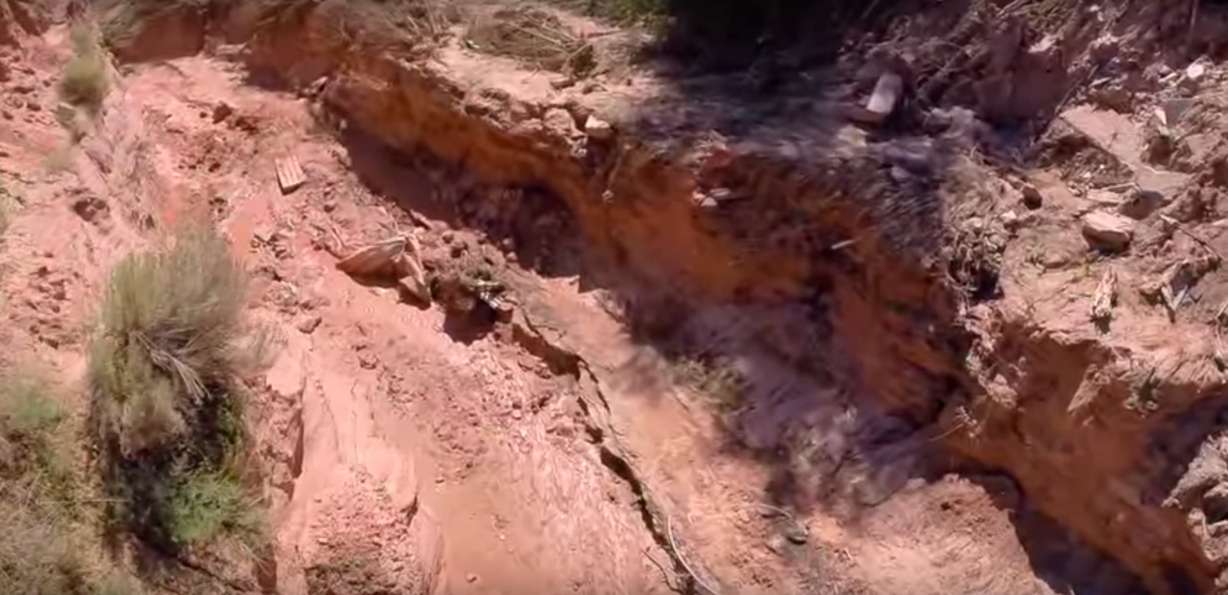 In Hildale drone footage captured valuable information for emergency crews.
"We were able to fly and show exactly the flood channel — right down inside the actual channel, which you would never get a helicopter in there," Dougherty said.
The video not only aided in search efforts, but helped assess the widespread damage.
"Documenting nature's destruction is also a really important function that we do," Dougherty said. "If we were ever to make a request to the federal government for help, video is going to give us loads of information."
Having eyes in the sky not only saves the division money but valuable resources and time.
"There are all kinds of things we'd be able to start seeing with this — faster than a person can go walk that same distance," Dougherty said.
On average the Utah Division pays $4,000 per hour to launch a search helicopter or plane. The division purchased the drone for only $2,200 with little to no expense after.
×
Photos
Most recent Utah stories