Estimated read time: 2-3 minutes
This archived news story is available only for your personal, non-commercial use. Information in the story may be outdated or superseded by additional information. Reading or replaying the story in its archived form does not constitute a republication of the story.
SALT LAKE CITY — A technician in a Salt Lake dental clinic takes X-rays using a new-generation hand-held device. She doesn't leave the room but simply stays with the patient and pushes the button.
The unit's lead-lined acrylic ring absorbs any scattering that may flash back from the teeth. The digital images appear instantly on a screen behind the patient. Instead of the bulky fixed X-ray in every room, the hand-held device can be carried from room to room. The whole setup is easier and safer for all concerned.
As one patient described it: "It's incomprehensible to this old guy. It's just amazing to me what they're doing and what they'll do in the future."
Dentists have been making the conversion for several years now, but lately it's really been catching on. The big wall-mounted units sit idle and most will soon be removed.
Dentist James Williamson said, "We're getting better resolution with lower radiation, so it's a win-win situation."
In modern dental settings or out in the field where it all began, the Nomad, as it's called, is changing the face of X-ray imaging.
"This is all you need. This is your X-ray," Williamson said. "We no longer have to put the patient in funny positions to accommodate the fixed wall unit. It was always stationary and they were the ones that had to move. Now we can move anywhere around the patient while they stay comfortably in one place."
According to Mike Heyn with Nomad's research and development facility in Orem, Utah, "you've got a battery that will give you at least 300 shots. They come with two batteries. Each charges up again in three hours so you always have available power to use wherever."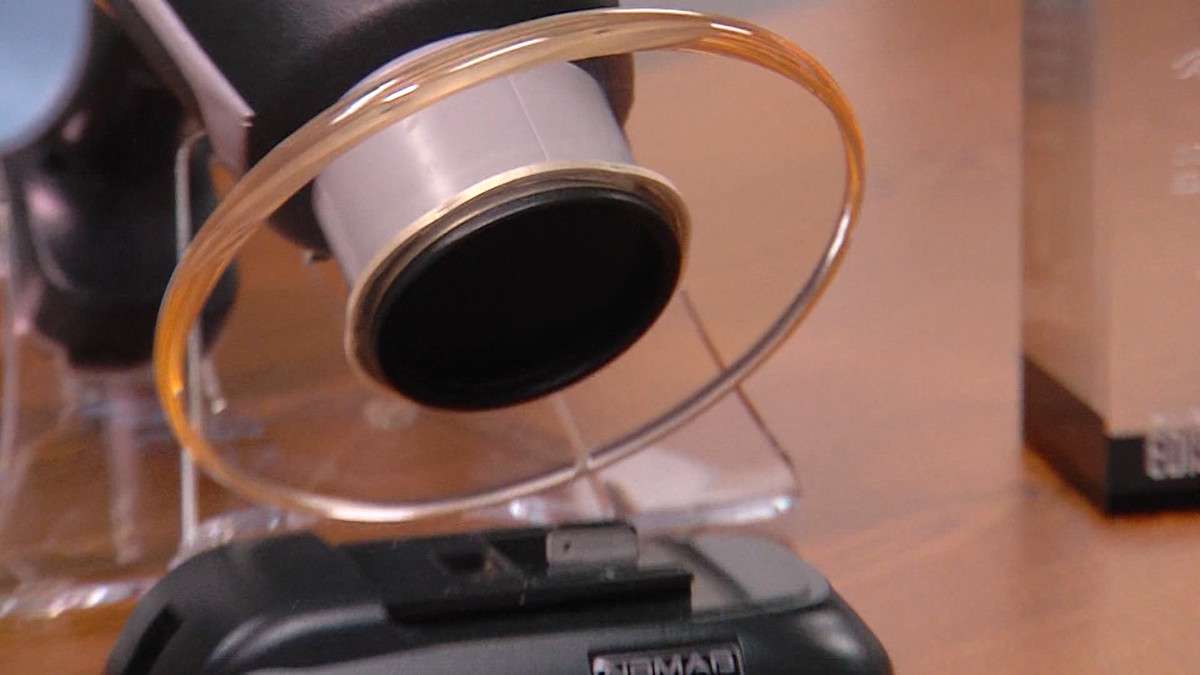 Nomad has come a long way since its initial use on tsunami victims in Thailand in 2004. Doctors needed X-rays right away but hospitals or refined medical clinics were too far away or had been destroyed. The hand-held devices not only proved their worth in that disaster but to a wider medical community that has long been seeking more portability in diagnosing patient ills.
Now, Nomad researchers in Orem are preparing to release a new version of the hand-held X-ray to hospitals. For broken bones or other orthopedic injuries, the radiologist simply can walk into the patient's room and take the images — no need to wheel him off to X-ray in some other part of the building.
Heyn predicts the units will only get smaller. Researchers at the Orem facility are searching for ways to miniaturize X-ray tubes.
If that happens, we might someday see units the size of smartphones.
And it's not just hospitals. For security applications and for soldiers injured in battle, the military also is taking a keen interest in Nomad's future.
×
Photos
Related stories
Most recent Utah stories