This archived news story is available only for your personal, non-commercial use. Information in the story may be outdated or superseded by additional information. Reading or replaying the story in its archived form does not constitute a republication of the story.
This story is sponsored by KSL Local. Find local services, restaurants and much more.
In case you haven't noticed, Utah's got some pretty amazing scenery. Naturally, enjoying that scenery while you eat makes the experience even better.
Sure, dining outside in the winter can be a little problematic when there is 3 feet of snow on the ground and the temperature is close to hypothermic. However, some restaurants in Salt Lake City have perfected the practice for all kinds of seasons and weather.
To help diners in Salt Lake City make informed decisions about eating outdoors, KSL Local has put together a list of the city's best patio dining. These five restaurants have created outdoor dining spaces for all kinds of occasions and include mountain views, patios decorated with flowers and decks overlooking canyons.
1. Ruth's Diner:
This historic, iconic diner which was converted into a restaurant from an old trolley car is located on Emigration Canyon Road in Salt Lake City, and boasts an impressive outdoor dining experience with beautiful canyon views and live music. According to Ruth's Diner's website, the diner is the second-oldest restaurant in Utah and this year is celebrating its 86th anniversary. Ruth's has a variety of menu items, including omelets, sandwiches, salads and burgers. And don't miss the breakfast biscuits, they're the best part!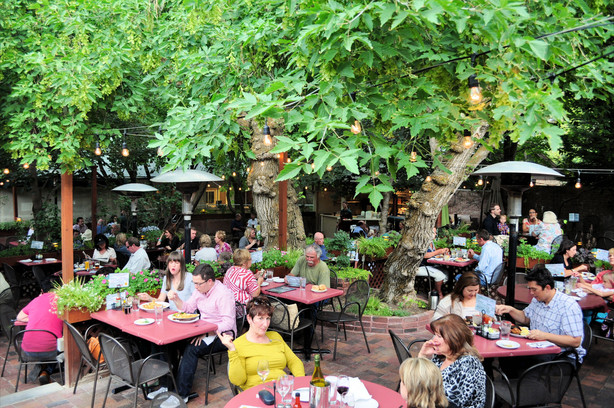 2. Eva's:
A small, casual fine dining restaurant located on Main Street in Salt Lake City, Eva's has a charming, intimate patio with string lights that dangle over diners as they eat to create a romantic atmosphere. The restaurant encourages customers to share food items that include lamb chops, crab cakes, burgers, pasta, salad and dessert items, which are made at Eva's Bakery just down the street.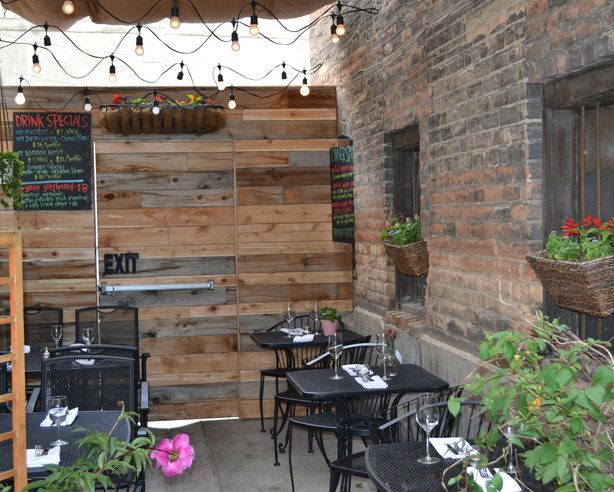 3. Oasis Cafe:
This cafe is located in the heart of Salt Lake City and includes a large, open patio decorated with flowers, a fountain and a fireplace. Oasis Cafe serves breakfast, lunch and dinner and menu items include French toast, pancakes, grilled shrimp, salads, grilled salmon and paprika crusted chicken. In addition, Oasis Cafe is also the only Utah winner of OpenTable Diner's Choice Awards for the Top 100 Brunch Restaurants in America, according to the cafe's website.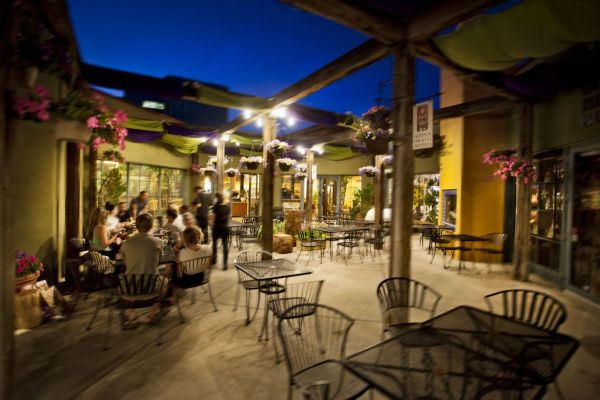 4. Cafe Trio:
Located in downtown Salt Lake City and in Cottonwood Heights, Cafe Trio's outdoor space has shaded, open and airy patios adorned with fragrant flowers. For those who would rather eat indoors, the Cottonwood location includes The Loft with scenic views of Salt Lake City. The menu at Cafe Trio includes brunch — served Saturday and Sunday — and lunch and dinner items, including flatbread, pizza, pancakes, pasta and steak. Cafe Trio Cottonwood was also voted as one of OpenTable Diner's Choice Diner's in 2015.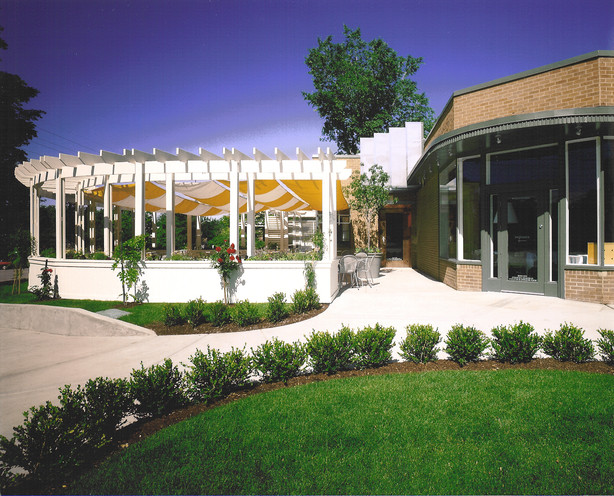 5. Silver Fork Lodge:
Located up Big Cottonwood Canyon, Silver Fork Lodge's outdoor dining is on a deck overlooking breathtaking views of Honeycomb Canyon, and Brighton and Solitude ski resorts. The lodge serves breakfast, lunch and dinner with menu items that include French toast, pancakes, sandwiches, salads, pasta, steak, meatloaf, burgers and vegetarian lasagna. Guests who spend the night at the lodge receive free breakfast, and the lodge also offers shuttle service to the nearby ski resorts.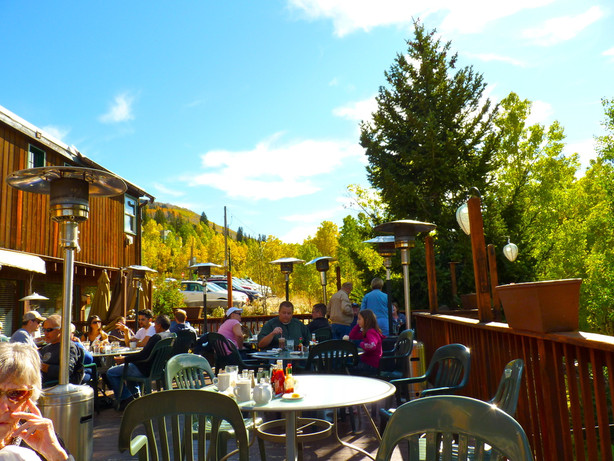 KSL Local wants to hear from you. Which of these restaurants would you choose as "The Best Patio Dining?" Go to [KSL Local's 2015 A-list contest page](<http://www.ksl.com/ad_logger/ad_logger.php?location=http://local.ksl.com/alist& sponsor=local>) by September 30th to cast your vote!
×