This archived news story is available only for your personal, non-commercial use. Information in the story may be outdated or superseded by additional information. Reading or replaying the story in its archived form does not constitute a republication of the story.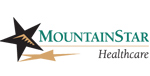 This story is sponsored by MountainStar Healthcare. Our hospitals and outpatient centers deliver high-quality, cost-effective patient care – when and where it's needed.
The Utah State Fair is a tradition that goes back nearly 160 years, when early pioneers took part in the first event of its kind in the state. Did you know the former LDS Church president Brigham Young won the "Best Celery Exhibit" during that first fair?
Well, if celery is on the menu this year, it will most likely be impaled on a stick, covered in batter, deep fried and then dipped in peanut butter, rolled in exorbitant amounts of sugar, and topped with raisins. Picture an extreme form of "ants on a log." Ah, the state fair food menu; it's loaded with exotic concoctions.

Yes, a turkey leg is a great source of protein, but it racks up a good portion of your daily calorie amount in one serving. Plus it is loaded with saturated fat.
"In typical modern living, saturated animal fats may play a role in causing heart disease when combined with risk factors like sugar, stress, inactivity and low vegetable intake," explains James. S. Zebrack, M.D., cardiovascular disease specialist at the Heart Center at St. Mark's Hospital.
However, when animals are fed natural grass and not given hormones or antibiotics, then the animal fat is a healthy source of vitamin K2, vitamin D and other antioxidants. Since it is mostly impossible to determine what a turkey or cow ate before becoming foods offered at the fair, Zebrack recommends limiting portions instead.

So, a corn dog is a better choice! Only if you eat just one; they contain nearly 400 calories each — and that's without condiments!

The sugar in cheesecake combined with oil in the batter and deep frying make for a bad combination. Can't resist? Then eat just enough to satisfy your sweet tooth.

For many people, funnel cake is one of those not-to-be missed items at a fair but it has even more calories than cheesecake! However, their fun shape makes them perfect for sharing.
"Let's be honest, don't try to trick yourself into thinking a corn dog is so much better than a funnel cake because it has more protein," said Janae Decker RD, CD, registered dietician at St. Mark's Hospital. "If you decide eat these foods, accept that they are unhealthy. If you're not okay with that, choose to not eat them."
To assume you'll say "No" to everything unhealthy is unrealistic. If you indulge in at least some of the state fair's smorgasbord of giant, sugary, fatty and fried foods, it most likely won't cause long-term negative effects. But the more unhealthy food you eat in a short time period, the worse you'll feel at the end of the day.
5 Ways to Avoid Pigging Out at the Fair
1. Load up on [fruit and veggies](http://www.ksl.com/ad_logger/ad_logger.php? location=http://mountainstar.com/hl/?/10981/Eating-a-diet-rich-in-fruits-and-vegetables&sponsor=mtnstar)"A couple of days leading up to the fair, eat more veggies, whole grains and lean meats to balance out the high fat, sugar, and calories consumed at the fair," said Decker.
Zebrack suggests looking for vegetables at the fair, like corn on the cob (lightly buttered) and fresh fruit like watermelon. He says it is especially important to eat a veggie and/or fruit with a fatty meal like that turkey leg.
2. Limit yourself to 1-2 options
Try bringing only enough money to pay for the few items you choose to indulge in. That way you won't be tempted to buy more and go overboard.
3. Share those goodies
If that high-calorie goodie is a "must have" – split it with a friend. A few bites each of a bacon-wrapped waffle or deep-fried Twinkie will satisfy the "I tried that at the state fair" bragging rights. Then you can all enjoy some of these once-a-year indulgences without overdoing it.
4. Drink water
You will feel full and less likely to indulge in unnecessary calories if you drink water throughout your time at the fair. In fact, Women's Health Magazine listed this trick as one of its "Top 7 Ways to Curb Your Appetite Naturally."
5. Walk around
There's a lot of walking to do at the fair; that's one way to help burn off extra calories. Why not add in 20 more minutes to your workout on the day you go to the fair? That will help balance the calories going in and out.
"The body is like a machine. As large amounts of food are consumed, it is broken down and distributed where needed," explained Decker. "If the nutrients aren't needed, the body has to do something with the extra fat, calories and sugar. Primarily, it's stored as fat."
According to Decker, it takes running at a pace of 6 mph for 90 minutes to burn the approximately 1100 calories in a turkey leg. You would need to lift weights combined with explosive effort for about 115 minutes to balance out the ~750 calories in a funnel cake.
*The above values are based on a 130 lb., 5'5" female.
Good nutrition is important to keeping our bodies healthy but getting it right can be tricky. If you want more information, talk to your doctor about a referral to a dietitian at St. Mark's Hospital or any other MountainStar Hospital.
×