Estimated read time: 4-5 minutes
This archived news story is available only for your personal, non-commercial use. Information in the story may be outdated or superseded by additional information. Reading or replaying the story in its archived form does not constitute a republication of the story.
CEDAR CITY — Tears accompanied the applause this weekend as cast, crew and audiences said "goodbye" to the Utah Shakespeare Festival's Adams Open-Air Theatre. It is a case of old making way for the new.
During the upcoming season, the festival will open a new theatre, a new Shakespeare Center. But emotions rushed over many as they became part of an end of an era.
Whether actors or designers, directors or costumers, for 44 years, the thousands who worked and created on the old stage paid tribute to the beauty and grace of the Adams Memorial Shakespeare Theatre.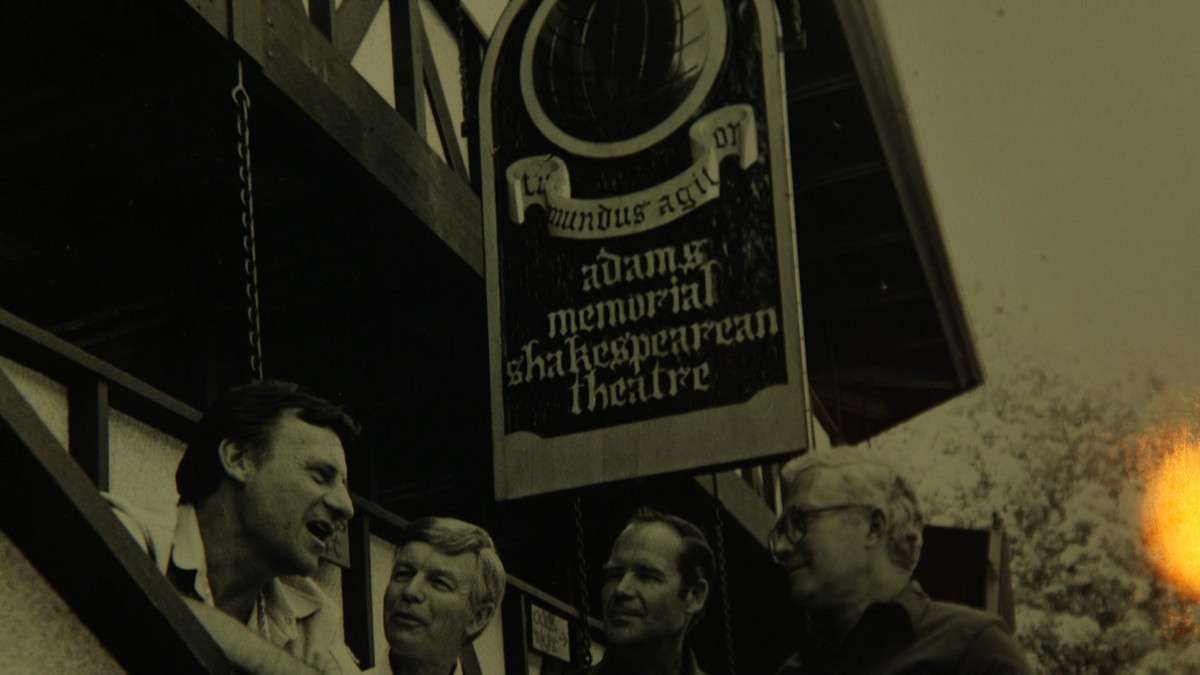 For three nights, as the Utah Shakespeare Festival closed the summer season and the theatre, they all said goodbye, starting with the cast of "The Taming of the Shrew," speaking for all of Shakespeare's comedies, which had been performed over the years in this theatre. One actor stepped forward and said, "Can one desire too much of a good thing? 'Much Ado About Nothing.'" He then blew out a candle and it continued with each comedy.
Then festival founder, Fred C. Adams quoted Shakespeare, saying, "'We are such stuff as dreams are made on and our little life is rounded with a sleep.'"
It was a bittersweet moment for the man who first envisioned it, the theatre's architect, 88-year-old J. Max Anderson. He worked closely with Adams and Doug Cook, who became the festival's producing artistic director.
"It's a wonderful day, in some days," Anderson said. "And it's kind of a sad parting in another way."
For Adams, the theatre will always hold a place in his heart.
"There's a quiet, old-world gentleness about it that I'll miss," he said. "I'll miss these towering, glorious trees and I'll miss the shake shingles and the amber lights. But more than that, I'll miss the spirit that was in it."
The cast of " King Lear" spoke for all of Shakespeare's tragedies. "'That which we call a rose, by any other name, would smell as sweet — Romeo and Juliet.'"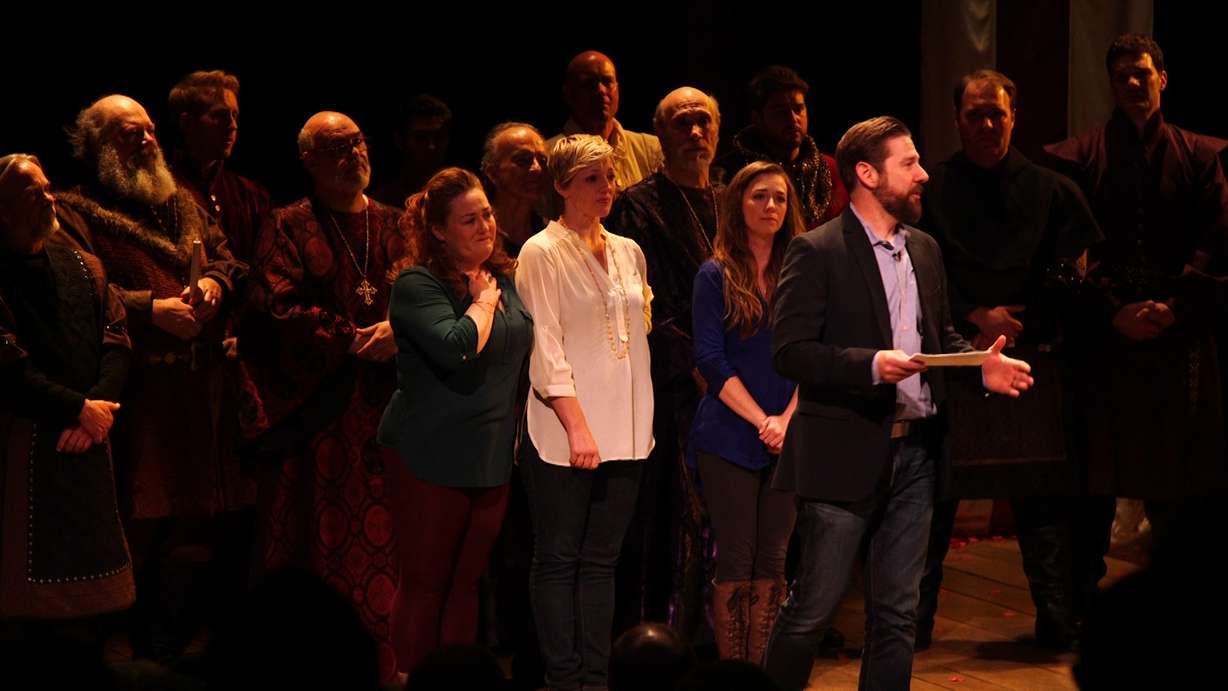 Then in a gesture of love, co-artistic director, David Ivers, kissed his hand and placed it on the stage. "Good night, sweet prince, and flights of angels sing thee to thy rest. Ladies and gentlemen, good night." Some audience members yelled "Bravo!" Others shed tears.
Millions of patrons have come to love Shakespeare under the stars.
Hillari Bollard said she and her husband and children have wonderful memories at the festival.
"This theatre is one of my favorite places to be," she said. "I love being outside and watching the works of Shakespeare come to life. We've been coming here for years, and it's just really near and dear to my heart."
Finally, the cast of "Henry IV: Part II" appeared on stage to celebrate Shakespeare's historical works.
"'This blessed plot, this earth, this realm, this England — Richard II.'" He, too, extinguished his candle's light.
A trio sang a beautiful Elizabethan melody. Then co-artistic director Brian Vaughn expressed his hope.
"That the memory and spirit and energy that has been so alive and present within this hallowed globe, may enrich, consecrate and charm the girdle of our future walls," he said.
Adams carried a single candle and led cast, crew and audience in a new direction to the construction site of the new Beverly Taylor Sorenson Center for the Arts across the street.
---
The Thomas and Luella R. Adams Shakespeare Globe has been the destination for hundreds of thousands of loving guests and the home to artists from nearly ever nation of the English-speaking world.
–R. Scott Phillips.
---
"The Thomas and Luella R. Adams Shakespeare Globe has been the destination for hundreds of thousands of loving guests and the home to artists from nearly ever nation of the English-speaking world," said executive director R. Scott Phillips.
The show, they know, must and will go on, for a new season, with a new cast, in a new theater.
"Now it is appropriate that we gather on this site, for wonders yet to come," Phillips said.
As Phillips spoke the words of William Shakespeare, guests lifted tiny lights to the sky.
"Oh, for a muse of fire, that would ascend the highest heaven of invention … a kingdom for a stage…"
A light shone on the partially-built theater, and hopes lifted for grace and gifts and magic there to combine and make new memories for years to come.
As the festival looks forward to the 2016 opening, there is still plenty of 2015 left. The fall season in the indoor Randall Theatre continues through October 31 with three productions: "Charlie's Aunt," "Dracula" and "The Two Gentlemen of Verona."
Southern Utah University's theater department will use the old Adams Shakespeare Theatre for its fall production of "Hamlet." Decisions are still being made about the theatre's future.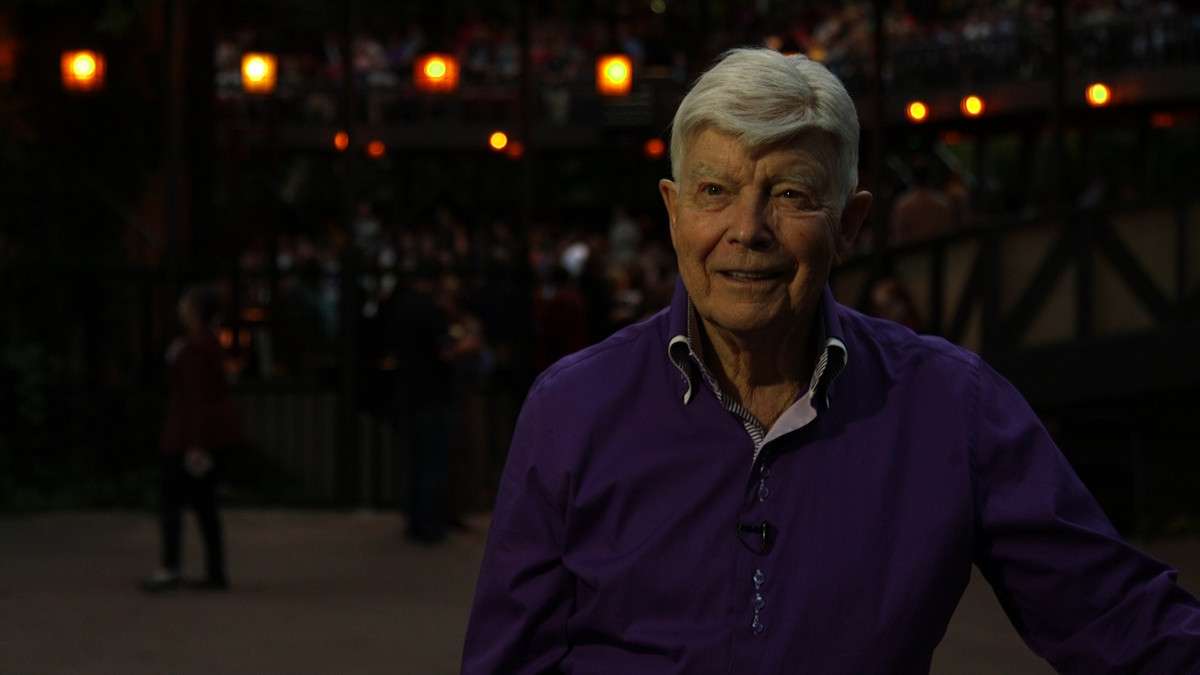 Contributing: Alan Neves
×
Photos
Related Links
Related Stories