This archived news story is available only for your personal, non-commercial use. Information in the story may be outdated or superseded by additional information. Reading or replaying the story in its archived form does not constitute a republication of the story.
WEST POINT — La policía ha detenido a un hombre de North Ogden en relación con un incendio que quemó 100 acres en West Point.
Las tripulaciones respondieron al fuego a las 3 de la mañana cerca de la Duck Club Bayview, aproximadamente 5000 West y 300 North, cuando fueron abordados por un hombre que llevaba sólo pantalones cortos. Corey Jay Halvorson, de 29 años, era la única persona en la zona que está claramente marcada como tierras del Estado, según un informe de la Cárcel del Condado de Davis.
"Existe causa probable de que (Halvorson) haya iniciado el fuego (y) no fue capaz de contenerlo", señala el informe. "Cuando se acercó al personal de bomberos él estaba insultándolos e impidiéndoles hacer su trabajo".
En un momento dado, Halvorson presuntamente trató de encerrarse en un camión de bomberos. Halvorson fue detenido después de que las autoridades de bomberos llamaran a la policía.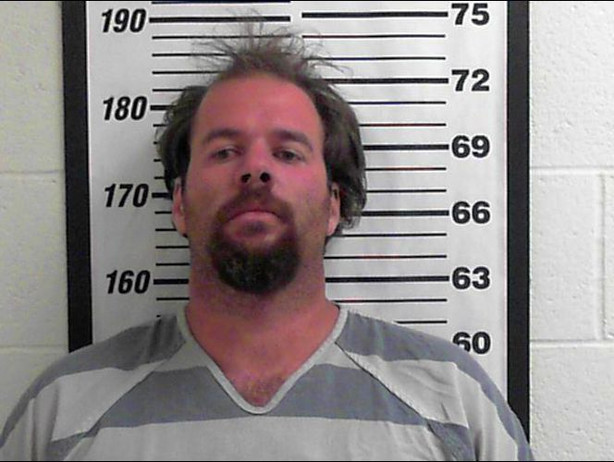 Halvorson fue tratado por quemaduras en los pies y fichado en la cárcel para ser investigados por la quema imprudente, traspaso en tierras estatales, por encender un fuego donde esté prohibido, conducta desordenada y conducta criminal.
Ninguna estructura fue amenazada por el fuego a pesar de que los vientos tan fuertes dispersaron rápidamente las llamas, dijo el portavoz del North Davis Fire District Mark Sessions. El fuego creció hasta cerca de media milla de ancho antes de que fuera contenido.
"Esto no fue un buen día, especialmente por la mañana, cuando comenzó el incendio", dijo Sessions.
Los bomberos extinguieron el fuego después de unas cuatro horas y se mantuvieron en la escena la tarde del martes para hacer seguimiento de los puntos calientes.
Halvorson, junto con otras dos personas, se declararon culpables en el 2004 de homicidio en la muerte a tiros de Jesús Ozuna Aguilar, 49. Los tres compañeros dijeron que estaban a punto de ser expulsado de la casa de Aguilar y lo confrontaron con la intención de simplemente asustarlo pero terminaron matándolo después de que Aguilar sacara un cuchillo, según la policía.
Los tres fueron condenados a penas a 15 años de prisión.
Halvorson también ha sido condenado en Utah de intento de robo, robo de un vehículo, asalto simple y de intoxicación.
Contribuidor: Mike Anderson
×