This archived news story is available only for your personal, non-commercial use. Information in the story may be outdated or superseded by additional information. Reading or replaying the story in its archived form does not constitute a republication of the story.
SALT LAKE CITY — Claro, en términos de baloncesto, que ha sido una pretemporada bastante lenta para el Jazz de Utah: 12 de los 15 puntos de la lista figuran para ser llenado por los jugadores que ya estaban en el roster para el final de la temporada pasada.
Pero para algunos jugadores del Jazz, sus veranos han traído enormes cambios en la vida fuera de la cancha. He aquí un resumen de las mayores adiciones a la lista de la familia del Jazz:
Gordon Hayward se convierte en papá
La esposa de Hayward, Robyn, dio a luz a Bernadette Marie Hayward el 6 de junio del 2015.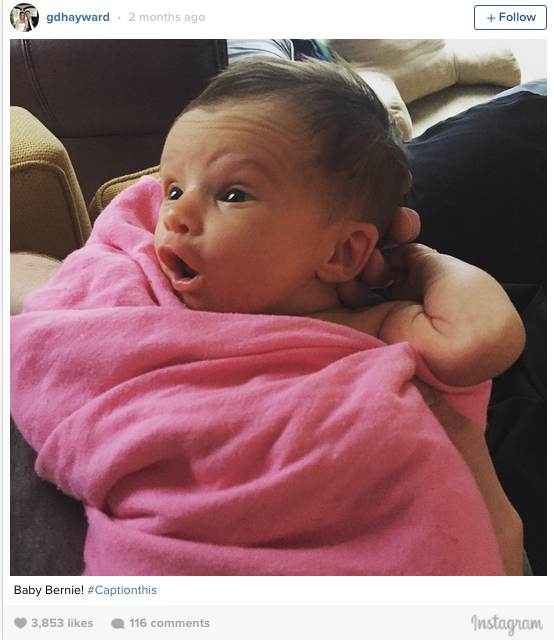 Hayward escribió esta entrada en el blog en su sitio personal hablando sobre el nacimiento y su experiencia de ser un padre. En el post, Hayward explica la elección del nombre:
Si hubiéramos tenido un niño, se iba a llamar Gordon. (En realidad soy el cuarto Gordon, y es una cuestión de llevar a cabo un legado familiar). Así que Robyn estaba encargada de elegir el nombre si era niña. Bernadette viene de su abuelo Bernardo, y el nombre que Robyn eligió es Bernadette ... el segundo sabíamos que íbamos a tener una niña, yo realmente no tenía otra opción en el nombre. En realidad me gusta el nombre mucho, y contrariamente a la creencia popular, Bernadette no vine del personaje del Big Bang Theory.
No se preocupe, sin embargo, Hayward todavía juega, aunque quizás no tan a menudo.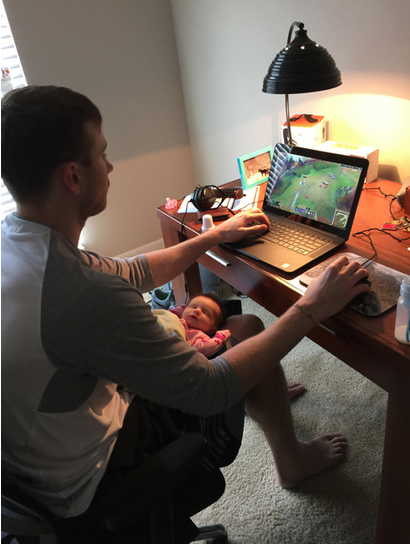 Derrick Favors se convierte en papá ... por partida doble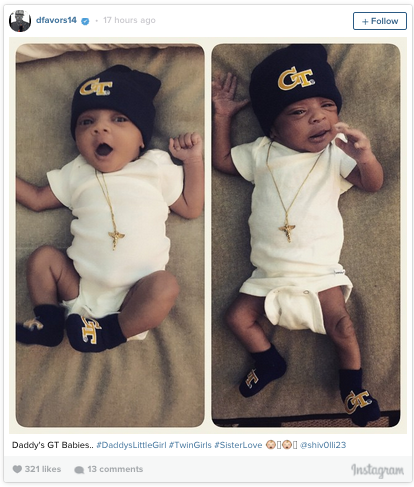 La novia de Derrick de toda la vida y socio-en-la caridad, Shivolli DaSilva, dio a luz a niñas gemelas este mes de agosto.
Favors no tiene un blog personal como Hayward, por lo que no han podido escuchar de él mucho de cómo ha cambiado su vida. Pero al igual que Hayward, parece que Favors está encontrando maneras creativas para mantenerse jugando.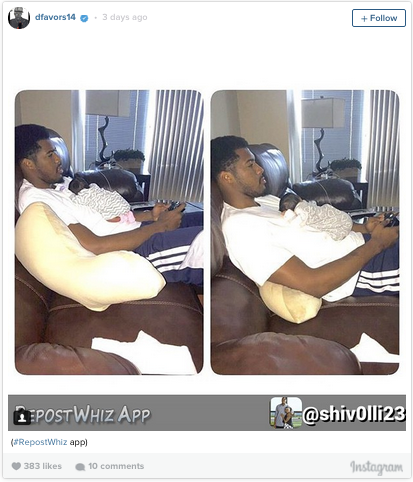 Trevor Booker se casa
El poderoso delantero del Jazz, Trevor Booker, se casó con su novia de toda la vida April Dixon, el 23 de agosto en una ceremonia en Carolina del Norte. Aquí está una de sus fotos del compromiso: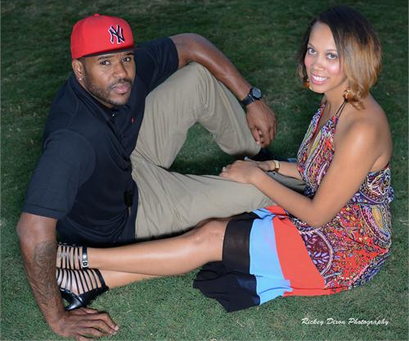 La mejor parte de su boda, sin embargo, es que dos historias salieron a la luz: cómo Booker propone y cómo Trevor y April se conocieron Mientras que las historias completas son demasiado largos para incluir en su totalidad aquí, vea esto para saber cómo Trevor propuso matrimonio: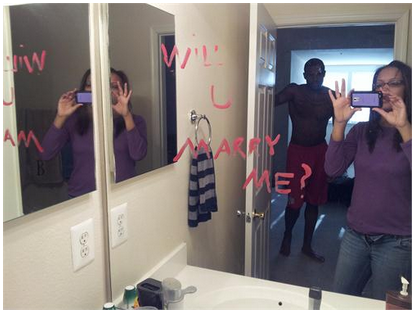 "Así que entre abrí la puerta para ver lo mal que olía y era un olor diferente de lo que esperaba. Olía como esmalte de uñas. Así que yo estaba como "¿por qué huele a esmalte de uñas aquí?", así que abrí la puerta y encendí la luz y vaya que me dí la sorpresa de mi vida. Había escribió ¿Te casarías conmigo? en el espejo con un poco de esmalte de uñas rojo (porque eso era todo lo que pudo encontrar lol) con el anillo en la mesada del baño. Por un momento, todo lo que hice fue simplemente estar allí y ver que estaba delante de mí. Para el momento que me di cuenta de lo que estaba pasando, él había caminado por las escaleras y estaba de pie detrás de mí. Me di la vuelta y todo lo que Recuerdo es haber dicho una y otra fue "¿DE VERAD BOOKIE, DE VERDAD? "Él esbozó una sonrisa y yo sólo le dio el abrazo más grande que jamás le haya dado".
Jingles casaron también se casó
Joe Ingles, o "Jingles" como se le conoce más propiamente, se casó con Renae Hallinan, una jugadora del equipo nacional de Australia el 29 de agosto. Han estado viajando en su luna de miel desde entonces, hasta que Joe se dirija de nuevo a Utah para los entrenamientos con el Jazz. También han estado tomando fotos como esta: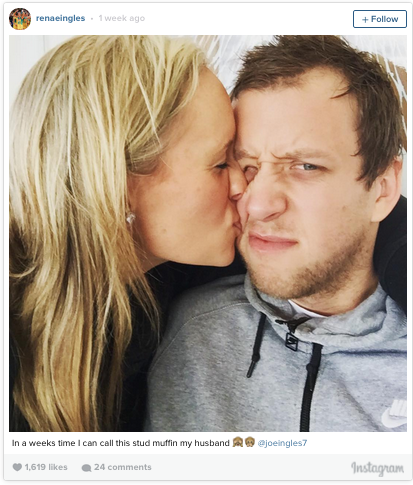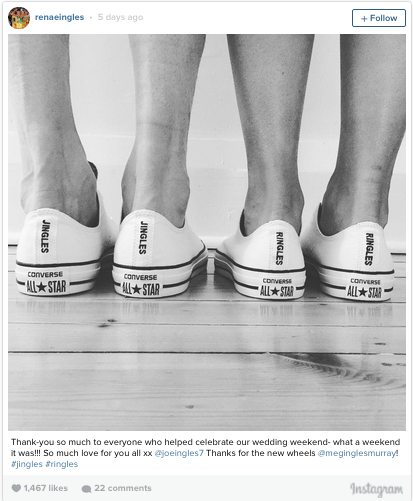 ×