This archived news story is available only for your personal, non-commercial use. Information in the story may be outdated or superseded by additional information. Reading or replaying the story in its archived form does not constitute a republication of the story.
HERRIMAN — Kim Burningham had just crawled into bed when her daughter-in-law came rushing in saying that they needed to call an ambulance.
"I went running outside to see what all the commotion was. And Blake was lying in a crumbled heap in my driveway. And I ran over to him, and the minute I got there I touched his face and I knew he wasn't going to make it," she said.
Her son, Blake Burningham, 24, had been in a fistfight with Cole Pedersen, 24, in front of their home, 5973 W. Moon Shadow Drive, early Saturday. Unified police say the two men pushed each other before Pedersen punched the left side of Burningham's face, then punched him again while he was on the ground.
"I believe my son was unconscious after the first punch," Kim Burningham said.
She described the scene in her driveway as "chaotic" and "a lot of hysteria." She sat on the grass and cried as a neighbor and later paramedics attempted to perform lifesaving CPR on her son.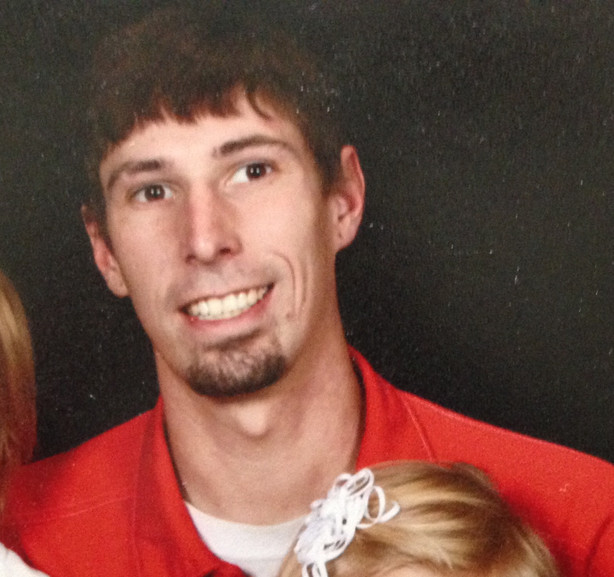 "I was watching my son die right before my eyes. And when you're anxious like that, minutes seem like hours," she said.
Blake Burningham was taken to Riverton Hospital, then flown by helicopter to Intermountain Medical Center. He went into cardiac arrest after being punched, was placed on life support and died later that day.
Pedersen was arrested for investigation of aggravated assault with serious bodily injury and booked into the Salt Lake County Jail. He later posted bail. Official charges have not yet been filed by the Salt Lake County District Attorney's Office.
Kim Burningham believes he should be charged with murder.
"It makes me really sad and it breaks my heart to say that. But my son is dead. My son didn't even have time to throw a punch," she said.
The incident early Saturday started as an argument between Blake Burningham and his girlfriend, who is Pedersen's sister. Kim Burningham said her son dated the woman for more than four years and they bickered like "any other couple," which sometimes included yelling at each other. But she contends that he never hit her.
---
I was watching my son die right before my eyes. And when you're anxious like that, minutes seem like hours.
–Kim Burningham
---
On that night, the couple had gotten into a fight and the girlfriend called her brother to take her home. Pedersen picked her up at a nearby school where she was crying, according to a police report.
But rather than drive home, Pedersen drove back to Burningham's house. Kim Burningham said she didn't know why they returned, but she believes Pedersen's sister may have told him that Blake Burningham hit her. Unified police said the girlfriend told investigators she was either pushed or punched.
"They would have no reason to come back," Kim Burningham said. "I wish I could understand exactly the sequence of events that led up to this."
Pedersen told police he went back to the house to talk to the man. He got into an argument with Burningham and they pushed each other before Pedersen allegedly hit Burningham. The two "got into each other's faces," according to Unified Police Lt. Lex Bell. Pedersen later admitted to police that Burningham never threw a punch, the report states.
"It's like an out-of-body experience. It's like I'm watching a movie of somebody else's life, only it's mine," Kim Burningham said of what happened that night.
Her son's organs were harvested for donation. His funeral is scheduled for Friday. His mother said she will remember her tall, lanky son's loud and vociferous personality as well as his love for motorcycles and his family.
A GoFundMe account* has been established to help pay for funeral costs.
Contributing: Sandra Yi
Related Story
*KSL.com does not assure that the monies deposited to the account will be applied for the benefit of the persons named as beneficiaries. If you are considering a deposit to the account, you should consult your own advisors and otherwise proceed at your own risk.
×
Photos
Related Stories