Estimated read time: 1-2 minutes
This archived news story is available only for your personal, non-commercial use. Information in the story may be outdated or superseded by additional information. Reading or replaying the story in its archived form does not constitute a republication of the story.
The market took a hit yesterday in response to soaring gas prices. Some people are actually talking about $7.00 per gallon gas in 2 years. What???? Kevin Kerr from Marketwatch says get used to it. This is our new reality, and he describes it as a national emergency, and that's not hyperbole.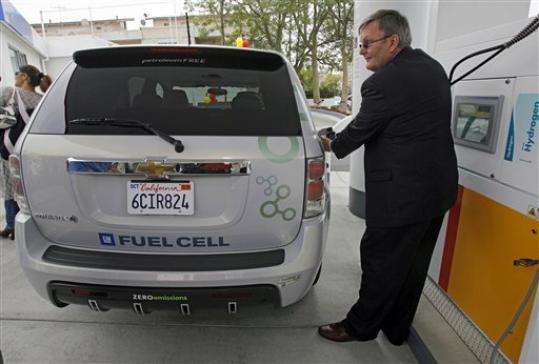 **A new fuel for your car**

With gas prices soaring, it's good to see this. The first place to fill 'er up with hydrogen. What some call the fuel of the future is now on sale in Los Angeles. California's first retail hydrogen station opened yesterday. The bright blue hydrogen pump is part of a regular Shell station. But don't expect a clean energy bargain. Shell says the non-polluting hydrogen fuel will be priced competitively with premium gas.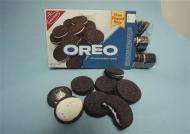 **Beware the product placement**

When you see a TV character reach for an Oreo cookie -- would you like to know if Nabisco paid for that to happen? The FCC thinks it might be a good idea to tell viewers when they're watching a commercial hidden inside the plot of their favorite TV program. The FCC says it'll consider new rules that would make it clear to viewers when brand-name products appear in shows in exchange for money. Product placement -- using brand-name items as props -- is nothing new. But now, the products are being written into actual plot lines -- something known as embedded advertising or "product integration." On the family-oriented show "7th Heaven," there were plot lines involving Oreo cookies. There was a "CSI" show in which characters promote the features of a GM vehicle. A "Smallville" episode included the line "Acuvue to the rescue" -- a reference to the contact-lens maker.

×
Most recent News stories