This archived news story is available only for your personal, non-commercial use. Information in the story may be outdated or superseded by additional information. Reading or replaying the story in its archived form does not constitute a republication of the story.
EAGLE MOUNTAIN — When Kaylie discovered her skateboard had been stolen, she didn't expect to ever see it again.
The ninth-grader was leaving a Court of Honor ceremony Sunday when she noticed the DGK skateboard she purchased with her own money was missing. At her father's suggestion, Kaylie filed a theft report. That's when she came into contact with Deputy John Thomas of the Utah County Sheriff's Office.
After taking the report, Thomas stayed in contact with the family to check in on whether they had any luck finding the board, according to Kaylie's father Jordan English. Little did they know, at the same time, Thomas was researching the skateboard, calling the store where Kaylie bought it and making arrangements to purchase another board that was almost identical.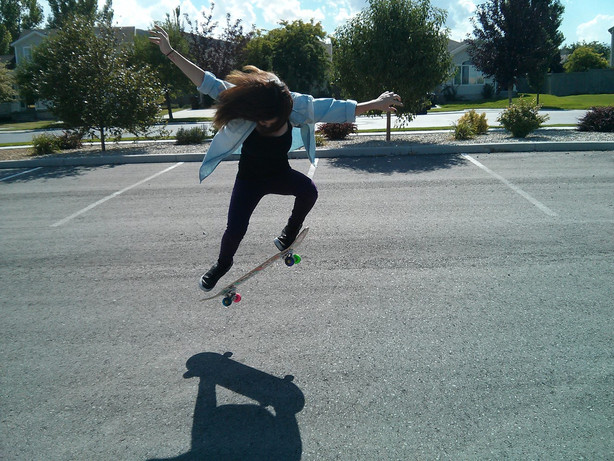 Kaylie was up in her room when three deputies showed up on her doorstep Wednesday. She said she was nervous at first, but then the deputies started asking her questions about her board. She was starting to describe its pattern when Thomas came through the door holding a board that looked almost exactly like hers.
"Right when I saw it I just stopped talking and I was just speechless and smiling," Kaylie said.
When the deputies presented the board to Kaylie, they told her she just needs to make sure she does her homework and remembers that law enforcement officers can be nice, according to Jordan English.
"We just really appreciated what the officers did so we wanted to make sure everyone knows about it," Jordan English said.
---
Right when I saw it I just stopped talking and I was just speechless and smiling.
–Kaylie
---
This isn't the first time Thomas has gone out of his way to help people who are down on their luck, according to Sgt. BJ Eckles. In April, Thomas purchased a bicycle for another family in Eagle Mountain when a boy's bike went missing. Over the holidays, he helped provide Christmas for a family in need.
Eckles said that while a few other deputies chipped in to buy the board, in addition to wheels and trucks that were even better than the ones on Kaylie's first board, Thomas spearheaded the whole effort on his own.
"This is just a selfless deputy that goes above and beyond what's called of him, above and beyond the call of duty," Eckles said. "He loves this."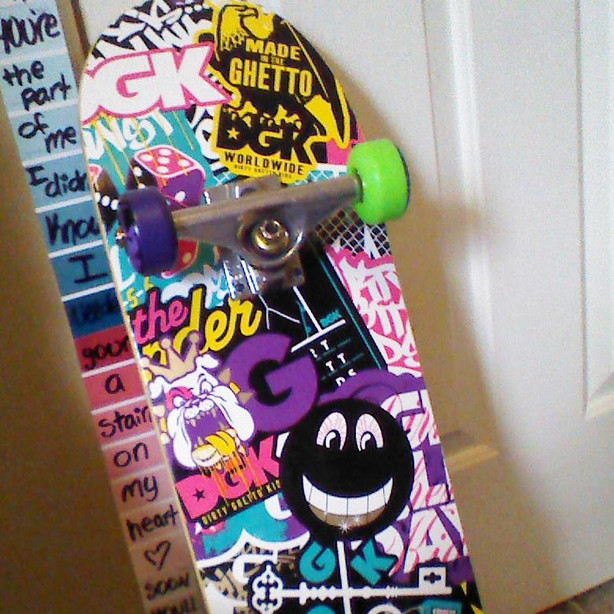 Thomas has been working for the Utah County Sheriff's Office since 2008, first as a court staff deputy and then as a road deputy. Thomas has also served multiple tours of duty in the Middle East, according to Eckles.
Thomas is reportedly a delight to work with, always making those around him laugh and looking for ways to help people who are in need. Eckles said he couldn't say enough good things about the deputy.
"He's fought for our country and now he's fighting for the country here as a law enforcement officer, so his whole life has been in service of us as a community and as a nation," Eckles said. "He is awesome. He's always been a service guy and he continues to do that."
×
Photos