This archived news story is available only for your personal, non-commercial use. Information in the story may be outdated or superseded by additional information. Reading or replaying the story in its archived form does not constitute a republication of the story.
WEST JORDAN — Un oficial se interpuso entre un hombre armado y sus hijos en el interior de una habitación de una casa en West Jordan el miércoles y disparó fatalmente al hombre a raíz de una situación de rehenes, dijo la policía.
El Jefe de Policía de West Jordan Doug Diamond, llamó a las acciones del oficial desinteresadas, diciendo que el hombre que mató era considerado un peligro para los niños.
"El oficial en realidad dio un paso ... a través de la ventana y entre los niños y el pistolero, y (fue) un evento realmente heroico (al) ponerse en peligro para proteger a esos niños", dijo Diamond.
El oficial había entrado en la habitación para ayudar a un número desconocido de niños a salir pot la ventana de su casa ubicada en 9493 S. Allen Hollow Road después de una disputa de casi una hora de duración, con Kyle Lambrose, de 27 años de edad.
Una mujer llamó a la policía alrededor de las 2:30 p.m. para reportar que su marido estaba tratando de suicidarse dentro de su casa y que tenía la intención de perjudicar a los niños de la pareja, dijo el sargento de la policía de West Jordan, Dan Roberts.
La mujer no estaba en casa en ese momento, pero llegó a la casa poco antes de que los oficiales también lo hicieran y también estaba en la habitación en el momento de los disparos, según la policía.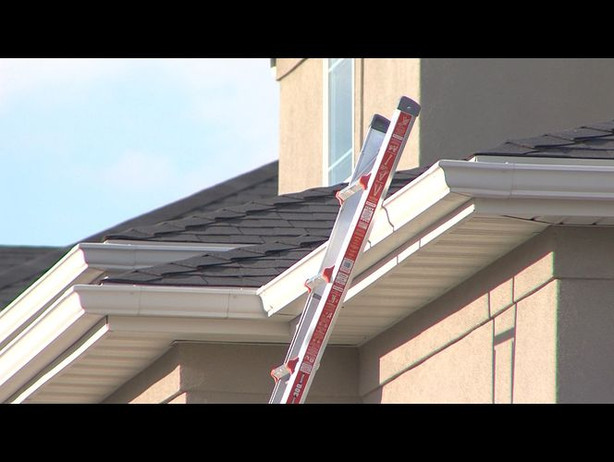 Los agentes llegaron y estuvieron en el lugar durante unos 45 minutos cuando vieron a varios niños contra una ventana, dijo Roberts.
"Los oficiales vieron a los niños ... en una habitación, y subieron al tratar de sacar a los niños para que pudieran desescalar la situación lo más rápido posible", dijo Diamond, y señaló que los oficiales utilizaron una escalera para llegar al nivel de arriba desde el exterior. "Mientras estaban tratando de sacar a los niños fue cuando (Lambrose) entró en la habitación".
Sólo un oficial fue capaz de entrar en la habitación antes de que Lambrose se uniera a los niños dentro de la habitación, de acuerdo con Diamond. Lambrose, según se informa, estana en el hogar pero en otro lugar cuando la policía decidió recuperar a los niños.
Los niños resultaron ilesos y ningún oficial resultó herido en el incidente.
Ambrose supuestamente apuntó con su arma al oficial.
"Sabemos que (Ambrose) tenía un arma y que él apuntó en la dirección de los oficiales", dijo Diamond.
No estaba claro el miércoles qué es lo que precipitó la situación de rehenes.
La policía de West Valley investigará el tiroteo, dijo Diamond.
"Queremos asegurarnos de que (la investigación) es abierta y transparente para el público", dijo.
Diamond dijo que el oficial y sus colegas "hicieron lo que tenían que hacer" en la situación.
"Cada vez que se toma la vida de alguien, es algo serio", dijo, "y nos tomamos (eso) muy en serio. Es trágico. Es trágico para la familia. Es trágico para los funcionarios que tienen que hacer eso".
×