This archived news story is available only for your personal, non-commercial use. Information in the story may be outdated or superseded by additional information. Reading or replaying the story in its archived form does not constitute a republication of the story.
THE GREAT OUTDOORS — Summer is almost over, but there's still plenty of time to get out and explore Utah's great outdoors before the cold weather hits, and riding ATVs is a great way to do that.
Utah has an abundance of public off-highway vehicle trails available, making it hard to choose where to ride. To help you narrow it down, Utah State Parks OHV Program Coordinator Chris Haller gave five recommendations for the best ATV trails in Utah.
The Markagunt Plateau Trail (Garfield County) =============================================
This OHV trail is located in Garfield County and "is the backbone of the Markagunt OHV Trail System," Haller said. The trail is 52 miles long and has a minimal elevation change. It offers diverse scenery ranging from high ponderosa pine trees to desert landscapes. Side trails also lead to the top of volcanoes and to lava tubes.
The Markagunt Plateau Trail is managed by the Dixie National Forest. The nearest city is Duck Creek Village on Cedar Mountain.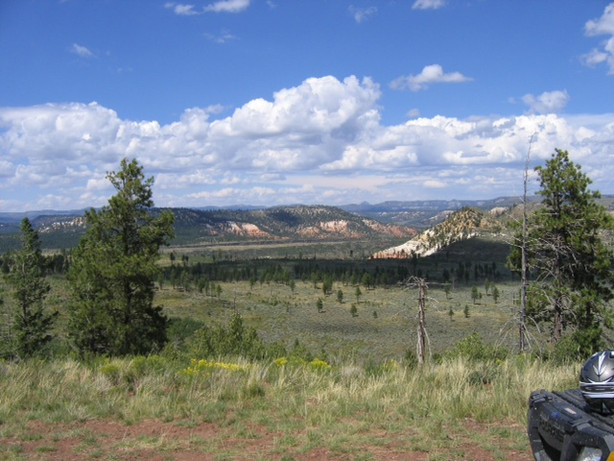 Monks Hollow Trail (Utah County) ================================
Located within Diamond Fork Canyon and along Highway 6, Monks Hollow Trail is about 38 miles long and connects to the Strawberry OHV Trail System, Haller said. It offers additional OHV trail opportunities in the Manti La Sal National Forest. The trail begins in a grassy meadow and makes a steep climb through scattered maple and scrub oak before eventually leveling out on a gently climbing trail, according to the Uinta-Wasatch-Cache National Forest website.
The trail has an 1,800-foot elevation change and gives great views of the trees changing colors in the fall, Haller said. You can also often see wildlife while riding the trail.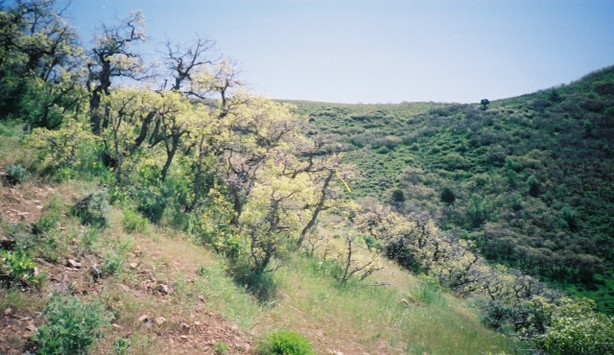 Amasa Basin Trail (Millard County) ==================================
The trailhead for Amasa Basin Trail is located in Miller Canyon. This one-day trail ride is best during the late spring or fall, Haller said. The trail is 32 miles long and climbs from 5,400 feet to 9,000 feet elevation. As such, it provides spectacular views of many mountain ranges in all directions. Riders can also see mining relics of the Amasa Basin along the trail.
Signs are posted along the trail to tell of the difficulty of the trail in different areas. The difficulty level on the Amasa Basin Trail ranges from easy (marked with a green circle) to most difficult (marked with a solid black diamond.)
Hardware Ranch/Old Ephraim Trail (Cache County) ===============================================
This trail can be accessed from the Hardware Ranch Wildlife Management Area Trailhead located at the end of state Route 101, Haller said. The trail makes a loop and is about 50 miles long. Visitors will ride through scenic meadows, high-elevation pine and quaking aspen trees.
Riders can also visit the Elk Valley Guard Station and read the marker about Old Ephraim, a very large grizzly bear who reportedly roamed the Cache Valley and killed dozens of sheep from 1911 until his death in 1923.
This trail is part of the Shoshone OHV Trail System and is managed by the United States Forest Service, Logan Ranger District.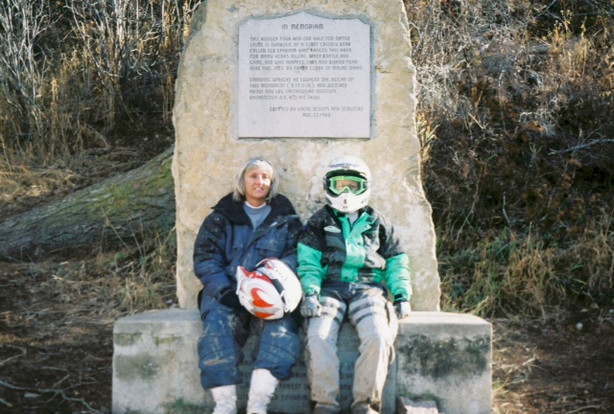 Poker Ride Trail (Emery County)
Poker Ride Trail can be accessed from either north of Castle Dale or off of Highway 6, south of Woodside. The trail is only 28 miles long, but it connects to additional one-day riding trails. The trail provides desert landscapes and beautiful views of Calf Canyon.
The trail is managed by the Utah School and Institutional Trust Lands Administration.
Riders should make sure to only ride trails that are compatible with their riding ability. Always wear a helmet and follow all tips for rider safety.
Did we mention your favorite ATV trail? What other trails would you add to the list? Let us know in the comments.
×
Photos
Related Links
Related Stories