Estimated read time: 2-3 minutes
This archived news story is available only for your personal, non-commercial use. Information in the story may be outdated or superseded by additional information. Reading or replaying the story in its archived form does not constitute a republication of the story.
(AP Photos)As the presidential race comes closer, political pundits are analyzing and dissecting the candidates and their spouses. But, is all that analysis on their wives even necessary?
We have just over four months before we pick a new president. Everyone I spoke with in Salt Lake City about the upcoming election seemed to have their minds made up. I didn't meet anyone who said they weren't leaning toward one candidate.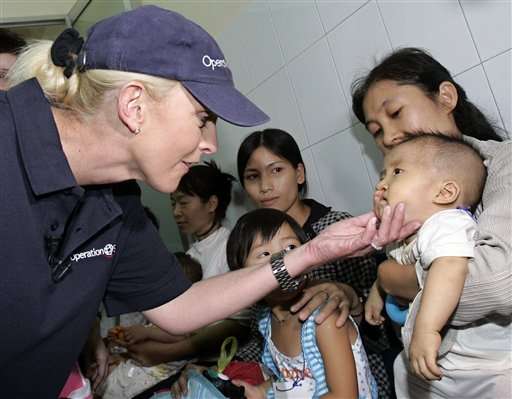 But what about the potential first ladies? Did they sway these voters in any way? The people I spoke with said, "Not really."
One man said, "I know a little bit about [Barack] Obama's wife but not much about [John] McCain or his wife."
One woman said, "As far as I'm concerned, they're mostly a figurehead."
Even though they're not swayed by the spouses, they feel others will be. One lady said, "Oh, I think other people really are."
Whether you're influenced by the candidate's spouse or not, Cindy McCain and Michelle Obama are getting a lot of attention. Conservative talk show hosts are criticizing Obama. Lars Larson once said, "This woman really has awful things to say about a country that gave her a first-class, Ivy League education."
Liberal talk show hosts are definitely going after McCain, too. Keith Olbermann has, on more than one occasion, called her "The Worst Person in the World."
Some political analysts say the spouses of candidates are getting more scrutiny than they ever have before. Westminster College political science professor Chuck Tripp said, "The media have started focusing more on the partners or spouses of candidates, and I think as a result of that, people in the country, average people, voters, etc., kind of pick up on that."
Tripp says that could be because first ladies are more involved with the political system than they were many years ago. "Input into some policy issues and policy direction has been greater. I mean, just recently, Laura Bush has been all over the place having what I think you could call substantive input into several issues."
Tripp says potential first spouses can have some influence over how people vote, but not a large amount.
Tripp says, "I think there's no doubt they can affect the election in some ways, but the overall results, I think, really remain the candidate's responsibility."
Tripp says voters expect candidates' spouses to be a major part of the campaign, and if they're not, people wonder where they are, just like they did for Howard Dean's wife, Judy Steinberg Dean, during the 2004 presidential race.
E-mail: pnelson@ksl.com
×
Related links
Most recent Utah stories