This archived news story is available only for your personal, non-commercial use. Information in the story may be outdated or superseded by additional information. Reading or replaying the story in its archived form does not constitute a republication of the story.
NEPAL — A lot of work still needs to be done in Nepal. After the devastating earthquake in April, the country is still a long way from recovery. One humanitarian organization is celebrating a simple bamboo structure this week that will make a big difference in providing health care to residents.
This was a big day for residents of this remote village in Nepal. Everyone knows they've had too many bad days.
Bhagawati Shrestha believes it's the most affected district in the area. He is a resident of the Sindhupalchowk District, where the views could sell a thousand postcards, but during an earthquake, the terrain gives almost a zero percent chance of everyone making it out alive.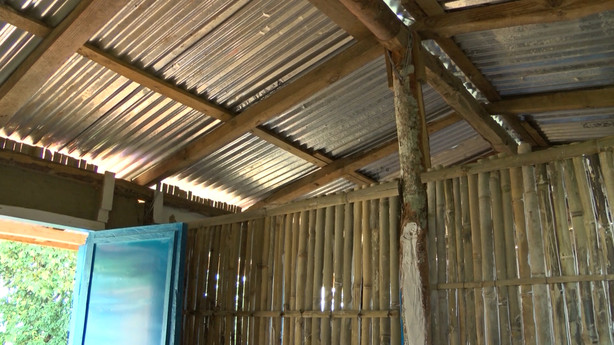 According to Shrestha, more than 90 percent of houses in the area are collapsed.
"Before the earthquake, 79 health care facilities were in this district," Shrestha said. "But when the earthquakes hit, 63 of them were damaged, leaving only 16 left for all these people. The need for health care grew immediately. You need the building, otherwise you can't provide services without the building."
Which brings us back to this important day, to celebrate a small, bamboo structure. It might not seem like much — dirt floors, a tin roof and only bamboo walls separating three rooms — but, to these villagers, it's a place where doctors can treat patients.
Surya Bhatta is with One Heart World-Wide, a humanitarian organization based in America with teams in Nepal. The group helped build and pay for this structure using local materials and local people to give them a job.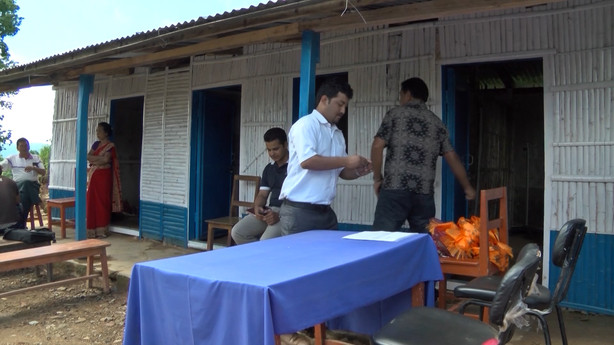 "We really wanted to make a durable, fast, temporary structure which can be used for the local people," said Surya Bhatta. "Very, very low cost, which is about $2,000."
This ceremony marked the handing over of the structure — giving the keys to the place — to the local health department.
"From today onwards, we definitely will provide a different type of health services from this building," said Dr. Sagar Rajbhandari, the district health officer. "Providing service to the maximum number of people."
Because even though the ground has stopped shaking, for now the need for medical help is still as great as ever.
Related Story
---
One Heart World-Wide: http://www.oneheartworld-wide.org/
×
Photos
Related Links
Related Stories