This archived news story is available only for your personal, non-commercial use. Information in the story may be outdated or superseded by additional information. Reading or replaying the story in its archived form does not constitute a republication of the story.
SALT LAKE CITY — The annual Outdoor Retailer Summer Market expo opened Wednesday in Salt Lake City and runs until Saturday. More than 1,600 exhibitors showcased outdoor gear at the event, and several new products were unveiled.
Here are five products you should check out now or when they launch in 2016.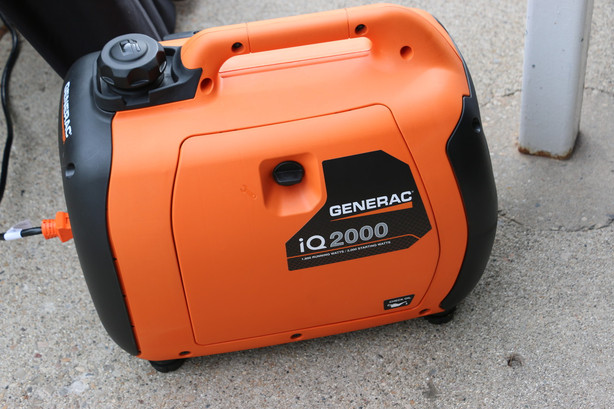 Wisconsin-based company Generac specializes in creating generators ranging from industrial size to residential units. However, its newest product is geared toward outdoorsmen and boasts to being the quietest portable generator on the market.
The Generac iQ2000 is a lightweight inverter generator designed to give people the comforts of home while not disrupting the peace of the outdoors. It weighs about 46 pounds and can hold a gallon of fuel. The generator can run up to eight hours on a quarter load and has a smart LED dashboard that shows fuel level, remaining runtime, wattage use and generator status. It also includes two outlets so it can power multiple appliances at the same time.
The system is engineered to fluctuate based on how much power is being used, and as a result, emits almost no smoke or fumes. Retail cost is $799 and the generator will be available online and from select retailers in September.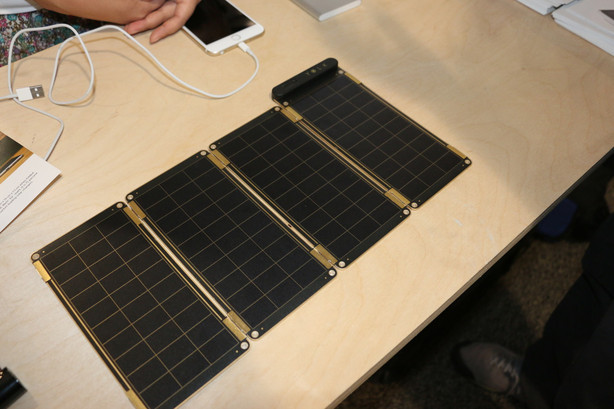 Yolk launched its first solar charger in 2014. However, the company decided to create a much thinner and lighter outdoor solar charger and so Solar Paper was created. The charger measures a mere 9 centimeters wide, 19 centimeters long and 1 centimeter thick and weighs 250 grams, making it 75 percent smaller and lighter than the market-leading solar chargers, Yolk said.
The Solar Paper has four individual panels that can be connected magnetically to generate more watts. Two of the panels can charge an iPhone 6 in 2.5 hours. The base of the main panel has a USB port compatible with most tablets and cellphones.
Retail cost is $120 for two panels and $200 for four panels. However, the product was recently launched on Kickstarter, and during the campaign, two panels are selling for $89.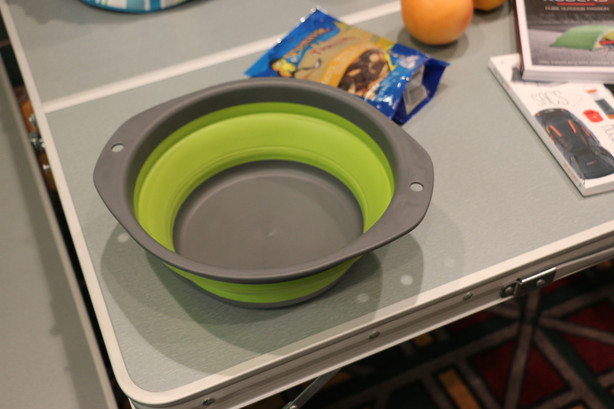 Oase Outdoors was established in Denmark in 1984 and distributes three brands of outdoor products. Outwell was established in 2012, but its products were just introduced to the U.S. at the Outdoor Retailer expo. The company manufactures more than 40 collapsible camping cookware items, including bowls, mugs, colanders, kettles and pots.
The collapsible feature makes it much easier to store and transport for campers and backpackers. The collapsible portion of the cookware is made of silicone and the tops and bottoms are created from plastic, bamboo and aluminum. The aluminum pots and kettles are safe for heat and can be used over an open flame, making them easy to cook with in the outdoors.
Some of the cookware items have lids and some of the lids have built in graters and shredders. Each cookware item collapses to 1 inch thick.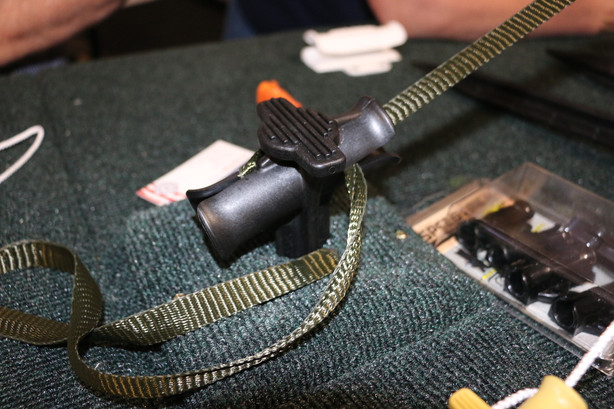 Speed Cinch is a veteran-owned company that was established in 2013. The owner was tired of having to tie knots in his rope when staking things to the ground so he created the Speed Cinch stakes.
With the motto, "feed it, cinch it, lock it," the stakes utilize a top section with a hole in the middle that the rope runs through before being fastened through two slits, negating the need to tie a knot. Created from glass-filled polymer, the stakes can be used to securely anchor tents, trees, outdoor canopies and sports nets, among other things.
The stakes range in size from 9, 14 and 18 inches and can use ropes or flat cord ranging from ⅛ inch to inch. Retail cost of a four-pack of stakes is $9.49.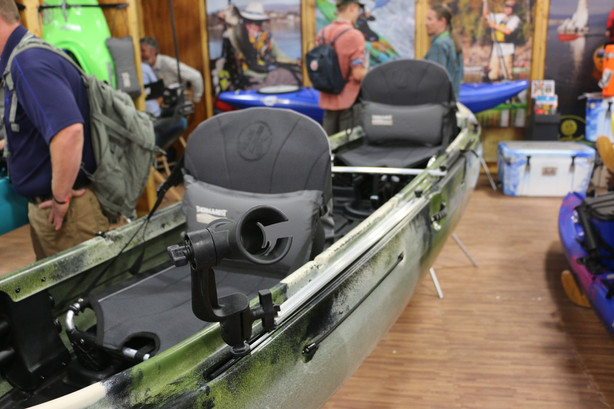 The Kilroy DT is a new tandem kayak created by family-owned company Jackson Kayaks. Considered the "pickup truck of kayaks," the Kilroy DT is a 15-foot-long, sit-inside kayak that weighs just under 100 pounds. The durable kayak is designed to allow families to take extended fishing trips and can carry up to 800 pounds, allowing for extra gear. It features standard, full cockpit length tracks to accommodate fishing accessories on any position on the boat.
The tandem kayak is also versatile and allows the chairs to be removed so it can become a one-man kayak. The kayak seats can double as comfortable camping chairs and include Thermarest padding.
Retail cost is $1,899, and the Kilroy DT will be available in 2016.
Related Story
×
Photos
Related Stories