This archived news story is available only for your personal, non-commercial use. Information in the story may be outdated or superseded by additional information. Reading or replaying the story in its archived form does not constitute a republication of the story.
LINDON, Utah County — A new local baby store is promoting families and motherhood by simplifying the shopping process for parents and highlighting local momtrepreneurs.
As a father of four, Cameron Muir, owner of The Baby Cubby, is passionate about families. Muir said he's noticed families are falling apart around the world, and the role of mothers is especially being degraded.
"After seeing my wife go through four C-sections and all that women go through, I want to create a shopping experience where women feel valued, where they feel appreciated and they understand that they're not alone," Muir said.
Muir and his wife started the store together in an effort to create trusted and reliable products for parents who may otherwise spend dozens of hours on research of different products.
Described as a hybrid mix of a baby boutique and a store such as Babies"R"Us with a user-friendly shopping environment, The Baby Cubby offers product from car seats to clothes, diaper bags to strollers, Muir said.
Every couple of weeks, The Baby Cubby hosts pop-up events featuring local moms who run their own businesses.
Muir said there is a lot of local talent, and he wants to give some of the moms the exposure they may not get otherwise.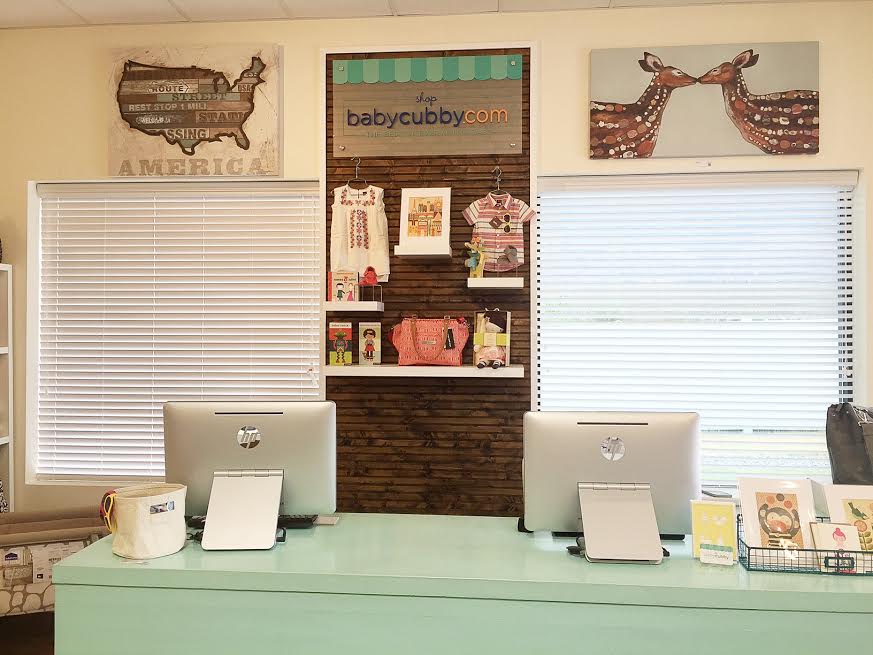 Courtesy of The Baby Cubby
Taylor Joelle Designs, a popular children's clothing company that is completely family run by Jason and Jenny Moyer, will be featured at The Cubby Buddy at 71 S. 1380 W. July 21 from 6 p.m. to 9 p.m.
Parents who attend will have first access to Taylor Joelle's new fall clothing line as kids participate in activities such as a paper doll contest featuring Taylor Joelle's designs and a mini photo shoot.
One of Taylor Joelle's professional hair stylists will also attend the event to do hair for the mini photo shoot, according to Michael Bennett, director of marketing for The Baby Cubby.
Bennett added Kneaders will cater the event, and there will be treats for the children and giveaways including $150 gift cards and diaper bags for the parents.
As with other companies featured at these pop-up events, Taylor Joelle Designs products will be at The Cubby Buddy for a few days following the event.
Muir believes it's important to support these local moms because mothers do not always get the gratitude they deserve or any at all.
"Moms are the backbone of our community and our society," Muir said. "They help raise our children and take care of our kids, but they do so much more than that."
×
Photos
Related Links
Related Stories