Estimated read time: Less than a minute
This archived news story is available only for your personal, non-commercial use. Information in the story may be outdated or superseded by additional information. Reading or replaying the story in its archived form does not constitute a republication of the story.
SALT LAKE CITY (AP) -- The Web site for a Utah company that had offered a sock monkey named for Democratic presidential candidate Barack Obama now says the toy won't be manufactured. Some had called the toy racist.
On Saturday, Sock Obama LLC issued a statement saying it didn't mean to anger anyone. On Sunday, a statement on the company Web site said, "We are very apologetic to all who were upset by our toy idea. We will not be proceeding with the manufacturing of this toy."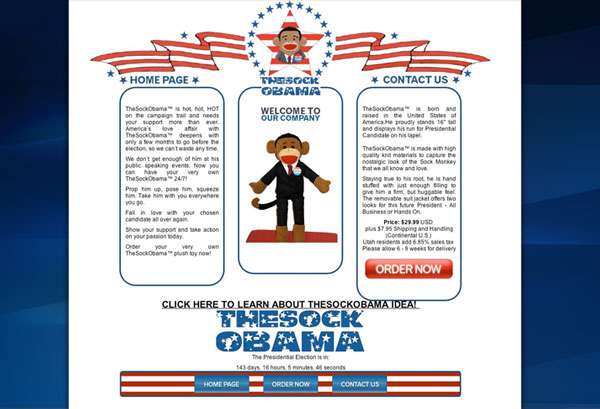 The company that was going to manufacture the doll also issued an apology on its Web site.
Rob Bishop, owner of Binkley Toys Inc., says he didn't realize the toy would be offensive until angry e-mails began pouring in.
"I personally apologize to anyone who found this toy idea offensive, and I am sorry I did not make the negative connection myself," Bishop's statement said.
Jeanetta Williams, president of the local chapter of the National Association for the Advancement of Colored People, had called the toy "pure racism at its extreme."
(Copyright 2008 by The Associated Press. All Rights Reserved.)
×
Related links
Most recent Utah stories