Estimated read time: 2-3 minutes
This archived news story is available only for your personal, non-commercial use. Information in the story may be outdated or superseded by additional information. Reading or replaying the story in its archived form does not constitute a republication of the story.
So, when will Hillary Clinton and Barack Obama meet face to face and talk about the future of the Democratic Party? We talked with Sunlen Miller on Utah's Morning News, who is covering the Obama campaign for ABC news, and she said tomorrow. It's not officially on the schedule - yet - but that's when they'll meet. Will she make the announcement on Saturday that she is on the ticket? Find out by staying tuned to KSL Radio. And click here to hear the interview with Sunlen.
**Better than Billy Beer**

It's not just American supporters who are celebrating Barack Obama's Democratic party victory. Half a world away in Kenya, people are toasting the American presidential candidate with "Obama" beer. Obama's late father was Kenyan and many people there view Obama was a local son. There's a Kenyan brew called Senator Keg, but it's been dubbed "Obama" beer since his campaign took off. And "Obama" beer has been flowing this week. Obama's uncle, who still lives in Kenya, says they'll be praying for his victory in November.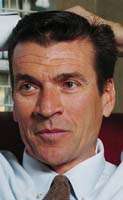 **Defining parental responsibility**

We had a case this week of a mother in Roosevelt who is charged with manslaughter for allowing her 14-year-old daughter to drive her SUV when the daughter ran over and killed a toddler. Such a tragic case. We wondered when, under what circumstances, are parents responsible for the criminal acts of a child? What if I own a gun and my child takes it and shoots someone? Am I liable? The question for the jury is whether that conduct is reckless. [**Click here**](http://media.bonnint.net/slc/521/52149/5214938.mp3) to hear more from attorney Greg Skordas on this morning with Grant and Amanda.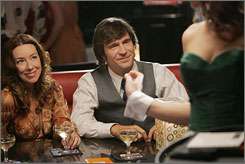 **One more step down the bad path**

Prime time television goes somewhere it has not gone before tonight. A show about swingers, couples who have sex openly with other couples. We know it's summer and the networks are struggling, but is this where we're going? Grant and Amanda talked about their questions about the direction of television on Utah's Morning News this morning.

×
Most recent News stories