Estimated read time: 3-4 minutes
This archived news story is available only for your personal, non-commercial use. Information in the story may be outdated or superseded by additional information. Reading or replaying the story in its archived form does not constitute a republication of the story.
PLEASANT GROVE — A Utah company is going to take the next step in gaming by building a 100,000-square-foot virtual reality experience.
THE VOID is an upcoming attraction that will take the gaming world into the next generation of interaction with a 4D generated world. The virtual-reality-based experience is expected to open the at end of the second-quarter in 2016, roughly a year from now.
The group is the same that is building Evermore Park in Pleasant Grove at 1740 West and 700 South.
"Right now what we are planning on doing is a building that will house 60-by-60-foot gaming pods as we call them, each of those pods represents kind of a playable experience up to 10 people can go through at a time," said Curtis Hickman, the former head of creative design at Evermore Park, now working with THE VOID. "The center itself will hold up to eight of those pods."
It has released a video showing a few different scenarios of gaming ranging from futuristic shooters, fantasy adventures and airship gun battles. There will also be pure experience models, which will include things like walking with dinosaurs.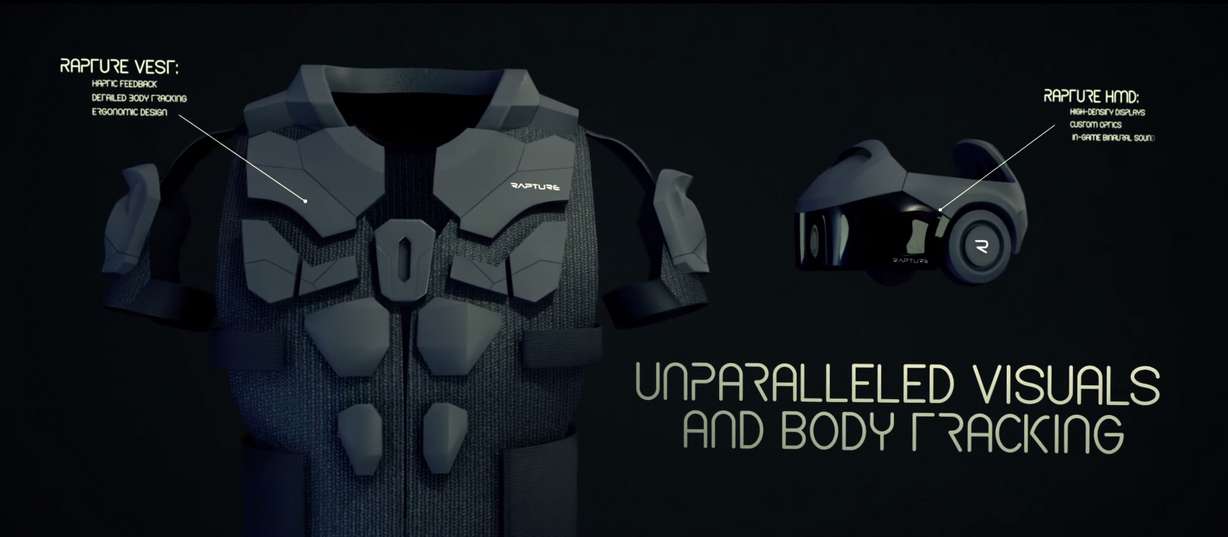 "The great part about all that is that they are not all necessarily all mutually exclusive," Hickman said. "If we want to have you and your buddies playing in a gaming pod and another one of your buddies in a motion simulator, we can put that guy in the motion simulator in like a mech or an airplane or a helicopter inside of your pod experience. So we can combine those experiences."
The experience inside the pod will include three pieces of wearable equipment: the Rapture HMD — head mounted display — vest and gloves. The HMD has two 1080P visual displays with THX headphones along with a number of other pieces of hardware meant to track for VR and make the experience as real as possible.
The vest will have specific effects that will change depending on a laser blast or gunshot. The vest is meant to make the feeling exact and specific. The gloves will allow the VR interaction. From VR buttons on real walls to swords that you can pick up, the gloves will allow you to experience and manipulate the experience.
They will be able to adjust difficulty for different experiences, even inside the same pod. So the different headsets will see different things depending on their own experiences. How many adventures will they have to start?
"Right now we are looking at three or more, but at least three to launch with," Hickman said.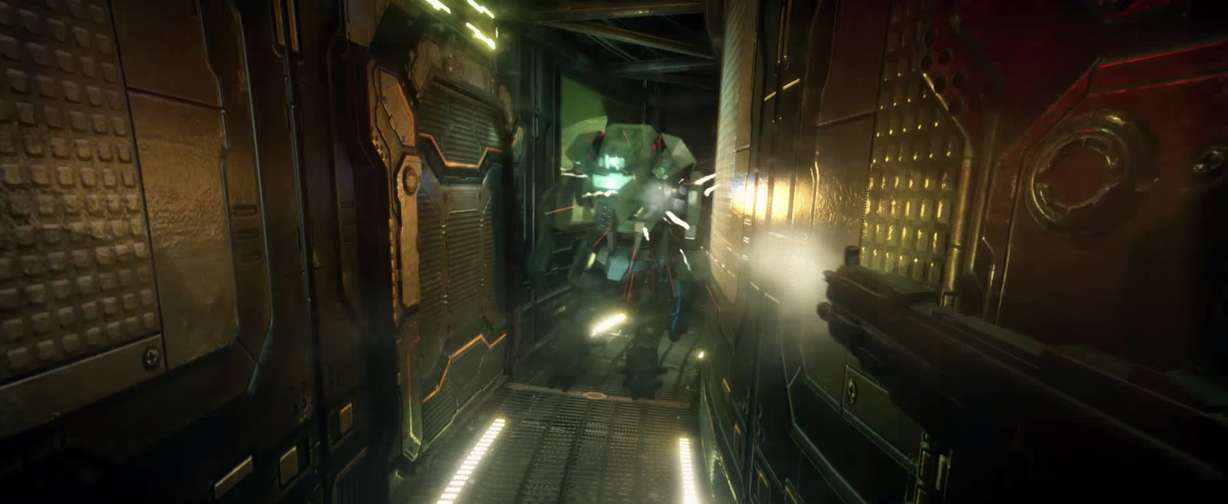 There are plans to expand the experiences. According to their website, they will look at quarterly expansion.
The first price will be $29.95 per half an hour of play that will include suiting up and playing.
Why will this work compared to previous incarnations of virtual reality? Hickman says it is tied to physical reality, so you can walk and touch real walls.
"No one gets sick in our experience because your body is doing what your eyes are thinking," Hickman said. "You're not sitting at a desk moving around; you are moving around at a 1:1 ratio. As far as smoothness, we have a very low latency. We're not left in a bubble. We're with the VR world, and as VR in and of itself makes advancements, we just incorporate those advancements into the void."
This is the first installment of THE VOID, but Hickman said that they will make some announcements in the next few months, which could include expansion.
×
Related stories
Most recent Utah stories