Estimated read time: 3-4 minutes
This archived news story is available only for your personal, non-commercial use. Information in the story may be outdated or superseded by additional information. Reading or replaying the story in its archived form does not constitute a republication of the story.
OREM — Police have identified the man who was shot and killed Saturday morning by a man attempting to stop him from allegedly carjacking a woman's SUV.
The man was identified Monday afternoon as Taulagi Matafeo, 26, of Springville. The shooting occurred at the Macey's grocery store parking lot at 880 N. State St. around 11:20 a.m. Saturday, according to Orem police.
The man who shot the would-be carjacker had a weapon and a concealed weapons permit, police said. He told officers he had stopped at the store to purchase food before heading to a planned target shooting outing. The 31-year-old man was parked near the woman in the parking lot and overheard her screams as the would-be carjacker pulled her out of her Mercedes SUV, police said. He ran to her aid.
Police did not release the name of the shooter, but in his 911 call, he told police, "I had a concealed carry weapon. I went up and pointed the gun at him. He put his hands up and came out of the car and tried to grab the gun from me and I shot him."
Police said it is unlikely that the shooter will face any charges stemming from the incident.
Earlier Saturday around 10:45 a.m., police responded to reports of an assault at the Summit Village Apartments at 1701 S. Village Lane. Officers discovered a woman yelling that her friend had been assaulted and the person responsible drove away in a blue Acura TL passenger car. Matafeo was identified as the driver and refused to stop when an officer tried to stop him, police said.
He fled the scene in the vehicle with two passengers inside, and in the process, he drove over a curb in the parking lot and almost hit a pedestrian, police said. The officers terminated the chase due to heavy traffic.
Officers located the Acura a short time later near 985 S. 400 East and apprehended the passengers. Police discovered that Matafeo reportedly stole a Ford pickup near 800 South and 500 East, two blocks from where the Acura was left, police said.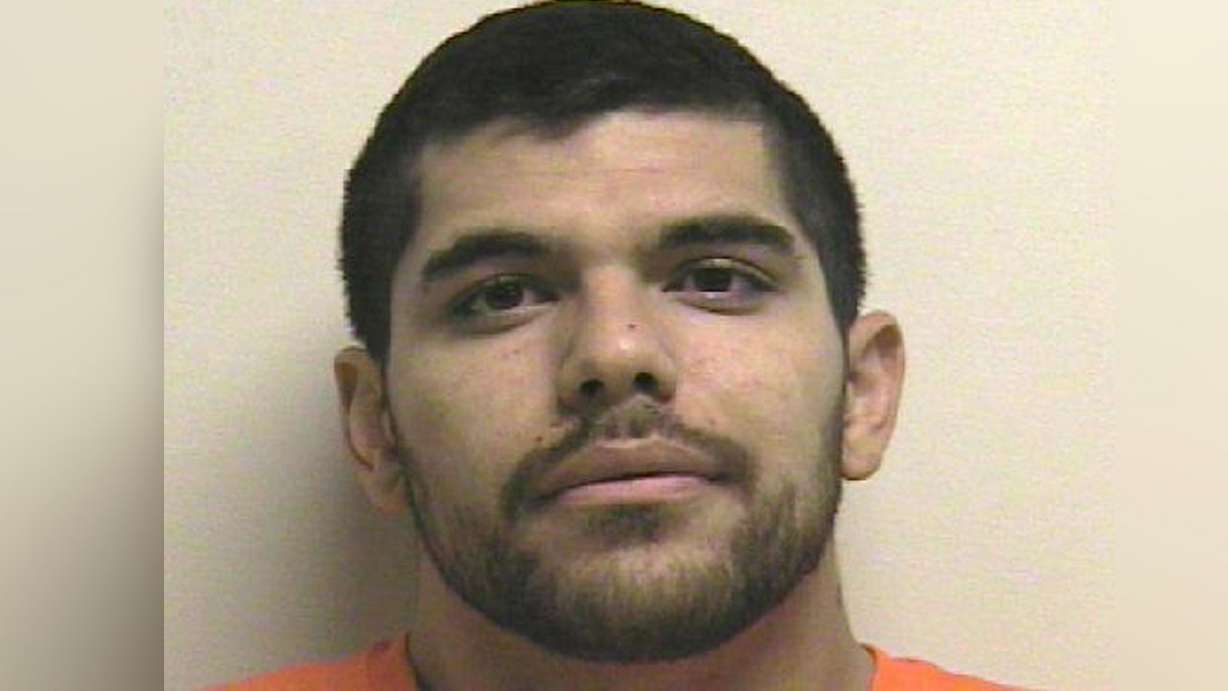 The owner of the Ford pickup called police and Lindon police officers pursued Matafeo for a short distance. He drove the pickup truck to the Macey's grocery store parking lot at 880 N. State Street. From there, he exited the truck and attempted to carjack the SUV and was eventually shot, police said.
Paramedics worked on Matafeo, but he died at a hospital a short time later. No one else was injured during the ordeal, police said.
Orem police said there were several felony warrants out for Matafeo.
However, Matafeo's family responded Monday with a written statement saying that he was unarmed, scared and panicked and was "just trying to find a way home."
"He did not attack or even have a weapon," the family statement said. "Taulagi was not perfect, he struggled, but he was surrounded by many loving individuals who were trying to help him... Please go out and hug someone today. Look someone in the eyes who is struggling and let them know they are loved and help is there. Do not judge anyone. Hold your families tight."
Contributing: Sandra Yi
#AUDIO
×
Photos
Related stories
Most recent Utah stories