Estimated read time: 1-2 minutes
This archived news story is available only for your personal, non-commercial use. Information in the story may be outdated or superseded by additional information. Reading or replaying the story in its archived form does not constitute a republication of the story.
CNN— Uno es tan viejo como crea que es.
O en este caso, tan viejo como un algoritmo de computadora piensa que eres.
En un experimento de aprendizaje automático en donde se lleva la vanidad social, a nuevas alturas, Microsoft ha creado un sitio web que te dice de qué edad ves simplemente mediante el análisis de tu foto.
Sube un selfie, espera unos segundos - entonces la máquina te dará la fría y dura verdad. Y ya que se puede analizar la foto de alguien, puedes compararte con tus amigos, familiares y enemigos.
Pero adivinar la edad de alguien es un juego peligroso, incluso para un robot. Esa es probablemente la razón por la que el sitio viene con una disculpa avergonzada: "Lo sentimos si no pudimos determinar bien la edad y el género", dice después de cada resultado.
La compañía dio a conocer el sitio web en una conferencia el jueves como una manera de mostrar su nuevo software de detección de rostros, lo que eventualmente podría hacer su camino en una serie de nuevas aplicaciones.
Lo usamos para ver qué pasa. A veces es súper exacto. Otras veces es delirantemente chistoso.
Echa un vistazo: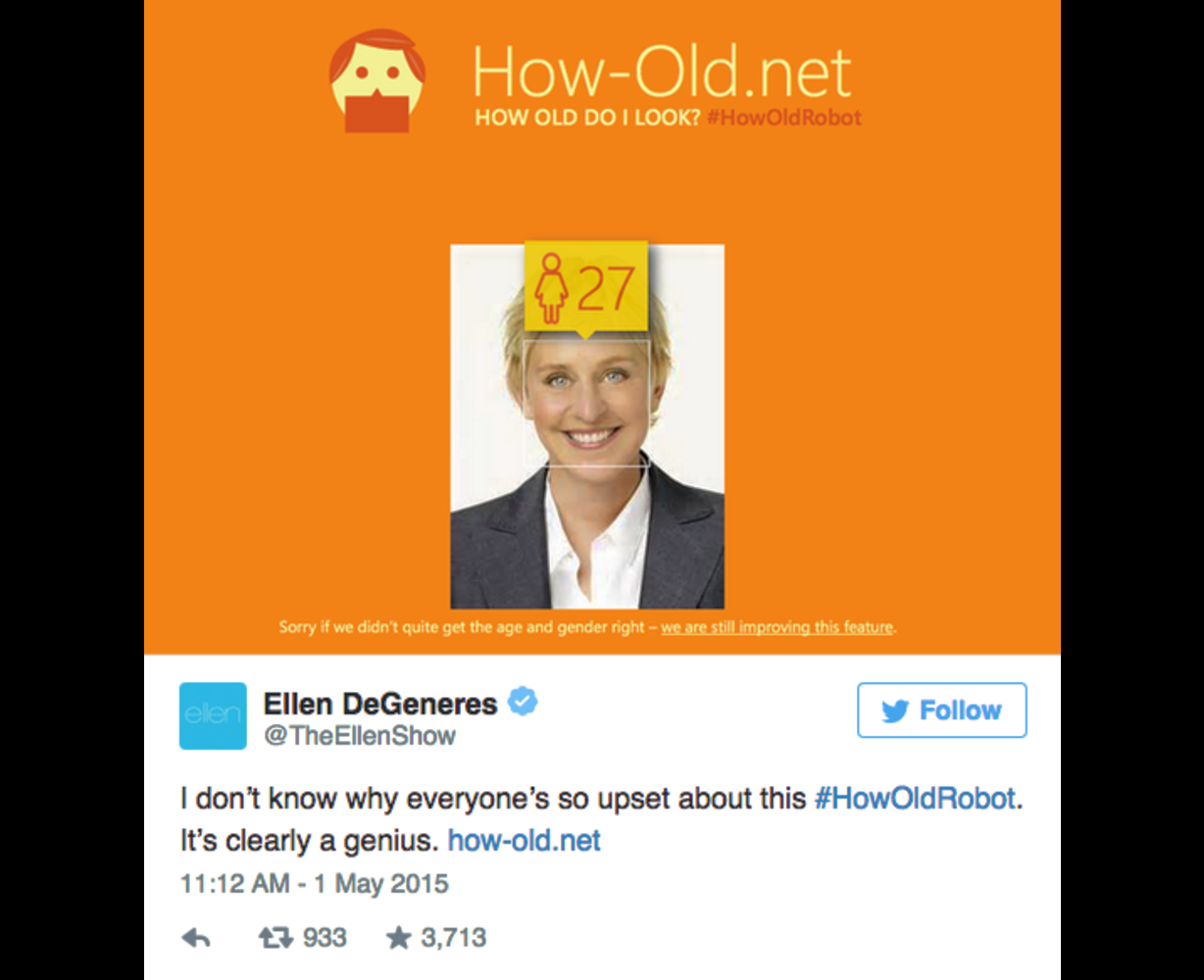 ×
Most recent News stories